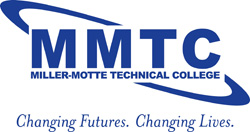 Clarksville, TN – Miller-Motte Technical College Cosmetology and Esthetics program in partnership with the YMCA of Middle Tennessee's After Breast Cancer (ABC) Outreach Program held a Survivor's Spa Day as part of the National Breast Cancer Awareness Month; while National Breast Cancer Awareness Month is in October. The Second Annual Survivor Spa Day at Miller-Motte is held in November to extend breast cancer awareness.
Twenty breast cancer survivors gathered at Miller-Motte's Cosmetology and Esthetics Center to enjoy an evening of pampering. Attendees were offered a selection of beauty tips and services including  make-up application, mini manicures, mini facials, hand treatments, brow shaping, and scalp treatments by Miller-Motte Technical College Students enrolled in their Cosmetology and Esthetics program.
Hearing the Doctor say, "You have cancer." may be the most sobering and difficult three words someone can hear. However, thanks to medical advances, these words no longer have the dire meaning they may have had just 10 years ago. "Having your surgery is just the first step on the road to recovery," said Tracy Billingsley, ABC coordinator at the Clarksville YMCA.
During the 16-week ABC Outreach Program, participants receive full access to the YMCA, a customized exercise workout designed by a Pink Ribbon Certified® personal trainer, nutrition counseling with a registered dietician, along with encouragement and support by a caring staff and other breast cancer patients and survivors.
Billingsley said, "This is the second year that Miller-Motte has offered their services to our clients. They each get to pick 2 beauty services free. This is an opportunity for these ladies to sit back, not worry about cancer, and just get your nails done. It is a blessing for us to be able to do something for these women. They deserve it. They have been through a lot. Just something fun and relaxing. Even after your cancer, the disease is still always on your mind. So when these women get the opportunity to relax, and enjoy each others company; it is a real blessing!"
There are now 8 of these programs currently in Middle Tennessee, 3 more than last year. Having access to these types of programs can help keep women who are undergoing this serious life changing disease from feeling lost or hopeless.The funding that makes the ABC program possible comes from the YMCA's the annual giving campaign, along with individual donations, and corporate and government grants which makes it possible to offer it for free to Breast Cancer survivors.
"The excitement and energy is evident as you walk into this event. The ABC participants exemplify beauty and positivity. We hope that the survivors enjoy their evening at the spa and are honored that we were invited to sponsor the event again this year." Gina Castleberry, the Assistant Regional Vice President and Campus Director for Miller-Motte in Clarksville.
The Survivor's Day Spa allowed Miller-Motte students to give back to the community by helping those who have suffered through and survived breast cancer. The students were very excited to get the opportunity to pamper these special clients," said Miller-Motte's Beauty and Aesthetics program director Kristy Jenkins. "Our instructors and students have volunteered their time for this event." said Esthetics instructor Diane Griffith. "Our students are undergoing a 18 month program for Cosmetology, and a 9 month program for Esthetics; one of the longest programs available in Clarksville. Our goal is to prepare our students to enter the beauty industry on graduation, and events like these give them useful real world experience they can take with them when they graduate."
Miller-Motte's Cosmetology and Esthetics Students also provide beauty services to the public in their 5,000 square foot Cosmetology and Allied Health building, located on Alpine Drive just behind the Montgomery County Farmers Co-op.
Miller-Motte offers students and employees get a 25% discount; 10% to Military and their families and senior citizens. As an ongoing part of Miller-Motte's partnership with the YMCA's ABC program they will be giving program participants discounts on beauty services as well.
Ramona Hill discovered her cancer while nursing her son, "I ended up drying up, and then I found a lump. So I went to Clarksville Imaging where I got a mammogram and ultrasound. The results came back and they said it was benign, but my doctor called and he said let's do a biopsy anyway. So we did one. After he looked at the results Dr. Anderson said it didn't look so good, so we did another one; and it was cancer." She had HER-2 2+, grade 2 invasive breast cancer. "There's so many different kinds of breast cancer it can get kind of confusing."
While cancer tends to run in families that is no guarantee that you will ever get it. "I never had anyone in my family who had cancer or breast cancer, so it was shocking!  I mean all the sudden it's just you and the Lord and you are setting there like in this room," she said pointing at the small office we were conducting the interview in. "It was really scary at first. I am one of these people who never had surgery and I ended up having like four surgeries in a month, and I was the type of person who would faint when I got blood drawn, and I was just terrified. I was against chemo because I thought ooh it is just going to tear my system down.  Well, it ended up being a blessing. I had to look at it as a healer instead of a poison.  Now that I look back, it wasn't as bad as I thought it was at the time."
Hill was a member of the YMCA when her cancer was found, and so the ABC program was well known to her. "Before I got cancer I hardly ever went to the YMCA, now you can't keep me away! They told me that there's a dietitian there, who can help you with the things to eat and stuff. That someone who checks you out for Lymphedema. When you're going to chemo you don't have much energy, and it's nice that people to tell you what you can do that won't overexert yourself."
When asked about the Survivor Spa Day, Hill said, "I think it's wonderful what Miller Motte is doing for breast cancer survivors, and not just because I graduated here so I know Ms. Fry really well. I don't think we had the program back when I was going to school here couple years ago, but I think it's a blessing. It's good training for them, and we deserve to get pampered after all we've been through."
For Patti Dobbs cancer was a harsh reality, "I was diagnosed last year with breast cancer, I had a double mastectomy, followed by 6 to 8 treatments of chemotherapy. I finally finished up in January.  My mother had pancreatic cancer and passed away. Her mother died at 28, when she had breast cancer herself. So I knew that it was in the family." She was dismissive when she found a lump in her breast, "When I first found a lump. I didn't think that it was anything and I almost canceled my appointment. But somebody told me no, you really need to go, and I did; but I felt foolish." It was a good thing she kept that appointment it most likely saved her life. "After the doctor checked me out, he told I had cancer. I wasn't expecting to hear that at all. We at least caught it early. I had several options. I chose to be proactive and go forth with the surgery, especially with the history that we had in my family."
She credited the ABC program and her family for giving her the strength to get through it all get through it all. "The ABC program has been really good. I heard about it through a friend of ours. I got a personal trainer. So I was able to work out while I was taking the treatments. What she did  through my surgeries whenever I needed time off, she stopped my program. Then when I was able to go back, she picked right back up where we stopped. That way, I didn't miss any time of the program. I was able to still do it and not have to wait till after everything was over, so that I could start building up energy. Which I think really helped out a lot. When my treatment was over, I was able to go forward with more of the workout, which helped with my strength. I'm very fortunate because I have a wonderful family, good husband, and great support system. My faith in God got me through this. I put my trust in him, knowing throughout it all, it's God's will, whatever happens to me. I just want to do the best I can for God."
She loved everything about the Survivor Spa Day, "It's wonderful, everyone has really gone above and beyond to do such special things for us."
Billingsley told me more about the ABC program, "The ABC program is a free program for breast cancer survivors ran by the YMCA. It is a 4 month program where breast cancer survivors are given the tools to manage their recovery. First we send them to Lymphedema doctor at Gateway who checks them for signs of this common post-surgical complication. Next they go to a nutritionist to give them instructions on eating properly. Then they come back to the the YMCA where we set them up with a personal trainer, who gives the survivors a custom fitness plan tailored to their specific needs. The have the run of the facility during their time in the ABC program. Another key feature of the program is a monthly support group where cancer survivors give each other much needed peer support. It's nice to just be in the room with other women who been through the ordeal of breast cancer, and who know what you're going through."
Billingsley knows first hand what these women have been going though as she's a survivor herself, "I got diagnosed when I was 29 years old."  I asked her to tell me about her cancer. "After I lost my mother to breast cancer, it wasn't even a year. I had just had my daughter, and she was one. My husband was deployed. I felt a lump, and went into the doctor. The cancer was already at stage 3. I got sent to Vanderbilt and had a double mastectomy, and got 24 lymph nodes removed. I thought I was okay. 3 months later, the cancer had metastasized to my brain. I have brain surgery, and once again thought that I was okay. We went on vacation to New York and I passed out. The cancer was back! Vanderbilt Medical Center sent a medical jet to come get me, which I don't even remember. I had another brain surgery and I'm now 2 years out. I am pretty much a walking miracle!" She laughed then continued, "They've given me many numbers since I was the first diagnosed. 3 weeks, one month, and I'm still here! I tell the ladies that we don't have an expiration date on our foot. I can walk out of this building and get in the car accident, you don't know it's in God's hands. A lot of doctors scare you by giving you statistics which is fine, but you can't always go by that; and I feel like I am living proof of that."
She brings that experience to the women in the ABC program, "That's why I feel blessed to have this position because I have been through it, and I hope I can make the process easier for other women."
Photo Gallery
About Bill Larson
Sections
News
Topics
breast cancer, Gina Castleberry, Lois Jones, Miller-Motte Technical College, National Breast Cancer Awareness Month, YMCA After Breast Cancer Program, YMCA of Middle Tennessee