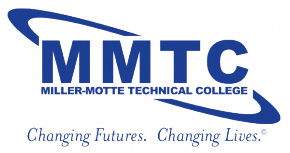 Clarksville, TN – Miller-Motte Technical College summer 2011 respiratory therapy program graduates celebrated at their pinning ceremony on Friday September 30th, 2011. Graduates receiving their pins include Shanna Bruns, Sonya Cates, Thaddeus Murray, Jennifer Roberts, Courtney Perdue, Seon Balistrere, and Ranji Thomas.
Program Director Laura Miller shared in the excitement of the day. "This day is a celebration of their success as Miller-Motte respiratory therapy program graduates," Miller said.
If you are interested in the Respiratory Therapy program or any of the other programs that Miller-Motte offers, please visit www.miller-motte.com for more information. 
About Miller-Motte Technical College
Miller-Motte Technical College is a reputable leader in private career education. Our core mission is to provide students with an education delivering real-life career skills and dedicated placement assistance to successfully start their new career. Miller-Motte offers Associate Degrees, Diplomas and Certificates in fields including: Respiratory Therapy, Healthcare, Cosmetology, Massage Therapy, Paralegal and Network Administration. Please visit us online at www.miller-motte.com  for more information. 
At Miller-Motte Technical College, We Change Futures, We Change Lives!