Topic: Steve Shaw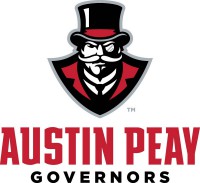 Paris Landing, TN – On Saturday, in spite of storming weather, several hundred fishermen in 227 boats gathered at the Paris Landing State Park Marina for the 20th Annual Austin Peay State University Governor's Bass Tournament.
Last season's tourney drew 282 boats—14 more than in 2012, despite entrants being forced to utilize the back entrance because of flooding. This year's turnout was likely suppressed by the weather which resulted in a slightly lower turnout.
«Read the rest of this article»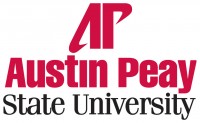 Clarksville, TN – Standing on the long front porch, Austin Peay State University President Tim Hall peeked through a window to the inside of a house that now belongs to the APSU Foundation.
On December 11th, Heritage Bank President Keith Bennett presented Hall with the deed to 1220 Madison Street, located across the street from McReynolds-Nave and Larson Funeral Home in the historic district.
«Read the rest of this article»
Austin Peay State University Athletics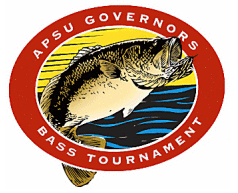 Paris Landing, TN – The first time was the charm for Kevin Tidwell and Eric Shelton.
Fishing together as a team for the first time in the 18th Annual Governors Bass tournament, the duo walked away with the $5,000 first prize in the annual event, held Saturday, May 12th at Kentucky Lake, with launching occurring from Paris Landing State Park.
A total 264 boats competed Saturday for $13,000 in prize money.
«Read the rest of this article»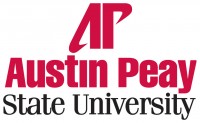 Clarksville, TN – Austin Peay State University is featured on the cover of the new AT&T Real Yellow Pages directory serving Clarksville and surrounding communities.
APSU is the first to appear on the Real Yellow Pages' newly designed cover, which was unveiled November 16th during a public announcement on campus. The photograph depicts the excitement of men's basketball at APSU, one of 15 sports programs offered by the University.
«Read the rest of this article»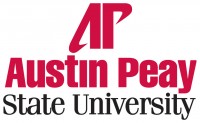 Clarksville, TN – The team of Joey Tuck, Chase Boyd, Heath Cunningham and Bret Campbell ran away with Friday's afternoon flight of the 25th Annual Governors Golf Classic, played at Swan Lake Golf Course.
The winning quartet shot a scramble score of 48 to ease  past the second-place team of Kyle Luther-Ben Moore- Jarrod Duncan -Robbie Wedemeyer (51), followed by the team of Brandon Rippy-Brad Daniel-Scott Combs-Joe Henry (52) . «Read the rest of this article»