Topic: Steven Deering
Clarksville Police Department (CPD)

Clarksville, TN – On Friday, January 18th, 2019 Clarksville Police Officer Steven Deering was recognized for his actions during an emergency situation and was presented with a Lifesaver Award. The Lifesaver award is given to officers whose direct actions saves or extends the life of another person.
On November 17th, 2018, around 10:00pm, CPD Officer Steven Deering responded to 911 call where a woman had shot her boyfriend in the leg.
«Read the rest of this article»
Clarksville Police Department

Clarksville, TN – A domestic assault suspect attempted to run over one Clarksville Police Officer and later fired gunshots at another officer during a high-speed pursuit late Sunday night, June 24th, 2018.
Officer Stephen Hurt investigated a reported domestic assault on the 1500 block of Armistead Drive at 10:19pm Sunday night, in which Elique Camacho allegedly drove to a relative's home in a belligerent, intoxicated condition. Camacho reportedly yelled that he would fight anyone before striking a 12-year-old girl in the head with a closed fist.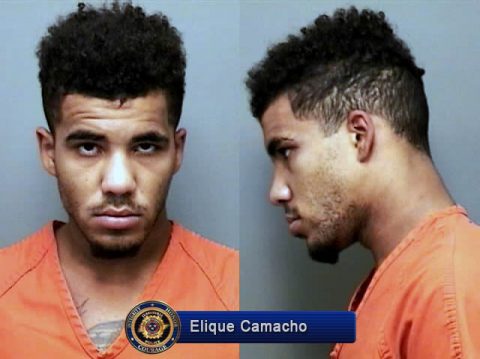 «Read the rest of this article»

Clarksville, TN – On Friday, July 31st, 2015, twelve Officers from the Clarksville Police Department graduated from 10 weeks of training at the Tennessee Law Enforcement Training Academy (TLETA).
The officers are Robert Steinmetz, Kevin Westover, Matthew Roederer, Andrew Henry, Steven Deering, Joshua Spain, and Ronald Cox, Tryesha Clark, Brittany Hubbard, Brandon Diez, Joshua Clegg, and Shandie Owenby.
«Read the rest of this article»

Clarksville, TN – Today, May 4th, 2015 the Clarksville Police Department welcomes Robert Steinmetz, Ronald Cox, Shandie Owenby, Brandon Diez, Brittany Hubbard, Matthew Roederer, Tryesha Clark, Andrew Henry, Steven Deering, Joshua Clegg, Kevin Westover, Nickolas Nemeth and Joshua Spain.
The New Officers and their families, along with Chief Al Ansley, Judge Charles W. Smith, Councilman Geno Grubbs, members of the Clarksville Police Academy Alumni (CPAA), and other City Officials, gathered at the Clarksville Police Department's Range Training Room, while they were sworn in by Clarksville Mayor Kim McMillan.
«Read the rest of this article»