Topic: Surgery
Philadelphia, PA – While clinical
In an effort to combat this, the Mitral Foundation and the American Heart Association® today launched a joint recognition program to identify, recognize and promote the nation's recognized medical centers for mitral valve repair surgery.
«Read the rest of this article»
Austin Peay Sports Information

Clarksville, TN – Dave Loos, Austin Peay State University's longtime basketball coach, recently underwent surgery to successfully remove a malignant tumor.
"Our thoughts and concerns right now are for the health and well-being of Coach Loos," APSU Athletics Director Ryan Ivey said. "We look forward to welcoming him back when he has made a full recovery."
«Read the rest of this article»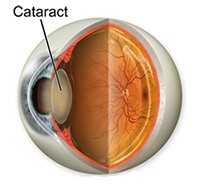 Clarksville, TN – When I recently had surgery on both my eyes to remove cataracts, I was told at Clarksville Ophthalmology that some people come to their first appointment expecting to have surgery that day. That's not how it works.
Dr. C. Patrick Fitch carefully explained the procedures to me after I had had numerous tests. Dr. Fitch has literally performed at least 10,000 cataract surgeries during his career and is dedicated to the health of all his patients.
It seems appropriate to look at what is involved in cataract surgery since a large portion of the population will at some time encounter the need for this procedure.
«Read the rest of this article»

Clarksville, TN – If Austin Peay State University softball player Lauren de Castro never gets another at bat, or make another start in the circle for the Lady Govs in her career, the senior will go down as one of the best players in the programs 29-year history.
But one hole in her athletic resume still drives her; as she enters her last go around through Ohio Valley Conference regular-season play and that's a trip to the post season.
«Read the rest of this article»

Clarksville, TN – After seeing his 2013 baseball season come to an end following a broken arm suffered by being hit by a line drive, Austin Peay State University redshirt junior A.J. Gaura is still working his way back to the Governors starting rotation.
«Read the rest of this article»

Clarksville, TN – Austin Peay State University's Kristin Whitmire has had a lot of reasons to call it quits on her softball career, after losing three years to injuries – including the past two – but the fifth-year senior will get a final chance to leave the game on her own terms and not on the sideline.
«Read the rest of this article»
Ratings Analyze Length of Hospital Stays and Mortality Rates; Includes Ratings for Five Common Surgery Types

Yonkers, NY – For the first time, Consumer Reports has rated U.S. hospitals on how patients fare during and after surgery.
In Tennessee, 38 Hospitals were evaluated. Only the Center for Spinal Surgery and Saint Thomas Hospital, both in Nashville, TN, got a top rating. Seven Tennessee Hospitals were ranked at the bottom which included The University of Tennessee Medical Center, Knoxville TN, and Baptist Memorial Hospital in Memphis, TN, to name a couple. Thirty Tennessee Hospitals were ranked average including Gateway Medical Center in Clarksville, TN. «Read the rest of this article»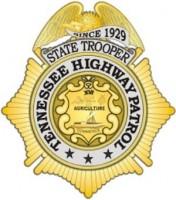 Clarksville, TN – On Thursday, May 16th, around 7:10am, a 1998 Chevy S10 driven by Roni Proctor was traveling north on Highway 48/13 when the truck crossed the center line and drifted into the south bound lane where it struck a 2006 Chevy Malibu near Ball road according to the Tennessee Highway Patrol. The Malibu tried to avoid the oncoming vehicle but could not and was hit head on.
The driver of the Malibu, 17 year old Kylie Eastin, who along with her passenger, 15 year old Ashley Travis were Lifeflighted to the Vanderbilt University Medical Center in Nashville, TN. Roni Proctor was transported by EMS to Gateway Medical Center. All three were wearing seat beats according to the THP report. «Read the rest of this article»
The Vanderbilt Extraction Team had taken flight, to retrieve the heart Suzanne needed.

There was excitement in the air, as family and friends gathered in the waiting room.

David and Suzanne spent some final moments together, as the medications began to sedate her. He sat in the bed with his wife and hugged her.

He told her he loved her and he would be waiting for her when the operation ended.

David would not be able to hold back his emotions much longer.

Suzanne said, "It's ok."
«Read the rest of this article»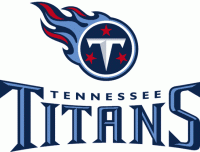 Nashville, TN – Tennessee Titans center Eugene Amano was injured during Thursday night's practice when he was hit by a helmet during pass blocking. Amano will be out for the season with a torn triceps muscle in his right arm.
Amano will have surgery next week.