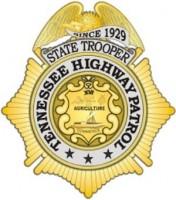 Clarksville, TN – On Thursday, May 16th, around 7:10am, a 1998 Chevy S10 driven by Roni Proctor was traveling north on Highway 48/13 when the truck crossed the center line and drifted into the south bound lane where it struck a 2006 Chevy Malibu near Ball road according to the Tennessee Highway Patrol. The Malibu tried to avoid the oncoming vehicle but could not and was hit head on.
The driver of the Malibu, 17 year old Kylie Eastin, who along with her passenger, 15 year old Ashley Travis were Lifeflighted to the Vanderbilt University Medical Center in Nashville, TN. Roni Proctor was transported by EMS to Gateway Medical Center. All three were wearing seat beats according to the THP report.
Proctor, age 26 from Cumberland Furnace, TN, was cited for DUI, vehicular assault, and failure to maintain lane. The investigation is ongoing.
Kylie had a broken femur that required surgery, which according to reports went fine. She is in a regular room and can have visitors according to sources. She had just made the Western Kentucky Cheer team last Friday.
Travis remains in critical condition on a ventilator in Vanderbilt's Pediatric Intensive Care Unit.
"This is a traumatic day for the kids who are close to those girls," said Elise Shelton, spokeswoman for Clarksville-Montgomery County Schools. "The students are hurting and are concerned and want the best for their classmates."
Counselors and teachers are available to talk to the students, MCHS Principal Christy Houston told Shelton.
Kylie graduates from Central this year and is scheduled to receive her diploma at the APSU Dunn Center on Thursday, May 23rd. "We sure hope that she will be able to cross that stage and stand with her classmates," stated Shelton.
Please keep these girls in your hearts and prayers.