Topic: THP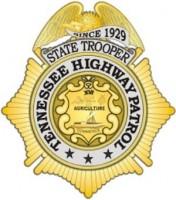 Nashville, TN – On Christmas Day, December 25th, 2020, the Tennessee Highway Patrol's (THP) Criminal Investigation Division (CID) along with an agent from the Tennessee Department of Revenue responded to the attack on Downtown Nashville. Investigators were able to locate vehicle parts that were needed for further processing to positively identify a specific vehicle and registered vehicle owner.
Due to the extent of the damages, investigators determined there were few remaining areas of the vehicle that would lead to positive identification. As the investigation continued, the team located parts that contained numbers that were used to identify the Vehicle Identification Number (VIN).
«Read the rest of this article»
Tennessee Highway Patrol announces Traffic Enforcement Plan, Safety Message for Christmas Holiday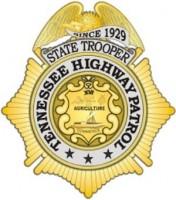 Nashville, TN – The Tennessee Highway Patrol (THP) will conduct an aggressive traffic safety enforcement campaign during the Christmas holiday. Some plan to travel, while others will experience the holidays virtually. THP's mission is to keep drivers safe when traveling.
This campaign is aimed at deterring impaired driving and reducing fatal crashes on Tennessee roadways. THP will focus our attention on distracted, reckless, speeding and unrestrained motorists. State troopers will perform saturation patrols, as well as seat belt, sobriety and driver license checkpoints. All of Tennessee's 95 counties will have troopers working to ensure a safe holiday. Please help us make this a joyful Christmas.
«Read the rest of this article»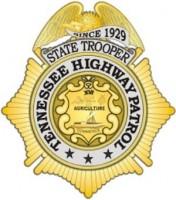 Chattanooga, TN – On Monday, December 7th, 2020, the Tennessee Highway Patrol (THP) issued a be on the lookout (BOLO) for a possible road rage incident involving shots fired on Interstate-24 in Marion County.
Interdiction Plus (IP) Trooper Donnie Clark spotted the suspect vehicle on I-24 in Grundy County, and with assistance from other units, immediately conducted a traffic stop.
Upon contact, troopers detected the odor of marijuana. THP Chattanooga district Trooper Jason Boles deployed his K-9 around the vehicle resulting in a positive alert.
«Read the rest of this article»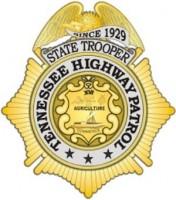 Nashville, TN – The Tennessee Highway Patrol (THP) is reminding all Tennesseans to make safe choices when traveling on Tennessee roadways this Labor Day weekend. The Tennessee Highway Patrol, along with various other agencies, will be patrolling the roads to ensure a safe holiday weekend. THP Labor Day enforcement will began Friday, September 4th, at 6:00pm and end Tuesday, September 8th, at 5:59am.
"With the beautiful weather expected this weekend, we could see more drivers on the road," said Colonel Dereck R. Stewart. "I have challenged THP Captains to utilize a variety of specialized enforcement strategies, including distracted driving, commercial vehicle safety, move over and seat belt enforcement. Additionally, our priority is to remove impaired drivers from the roads."
«Read the rest of this article»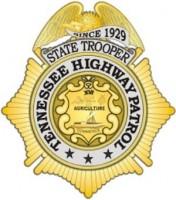 Nashville, TN – The Tennessee Highway Patrol (THP) Criminal Investigations Division (CID) seeks the public's assistance to identify individuals related to the vandalism of the Edward Carmack Statue atop of the state Capitol Motlow Tunnel entrance, on May 30th, 2020.
During the protest, approximately three individuals can be seen toppling the statue.
A reward of up to $2,500 is being offered for information leading to the arrest and conviction of the offender(s).
«Read the rest of this article»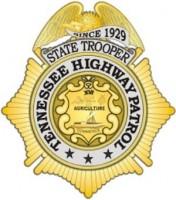 Nashville, TN – On Monday, May 18th, 2020, Tennessee Highway Patrol (THP) Interdiction Plus (IP) Trooper Andrew Connors stopped a silver GMC Yukon XL on Interstate 24 at the 82-mile marker in Rutherford County, Tennessee for a traffic violation.
During the investigation, Trooper Connors became suspicious that the occupants of the vehicle were involved in criminal activity. IP Troopers Daniels and Campbell arrived to assist.
Trooper Connors obtained consent to search the vehicle. Troopers located 42 re-encoded credit cards, nine Bluetooth skimmer ribbons, one laptop, one USB skimmer ribbon attachment for a computer, multiple gas pump keys, gas pump security seals, five grams of cocaine, and other paraphernalia consistent with credit card fraud and identity theft.
«Read the rest of this article»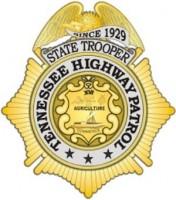 Nashville, TN – The Tennessee Highway Patrol (THP) plans to increase patrols and utilize a variety of traffic safety enforcement tools to reduce the number of serious injury and fatal crashes across the state during this year's Memorial Day holiday period. The THP will conduct saturation patrols, seat belt and sobriety checkpoints, as well as increased visibility on high-crash corridors throughout the summer to reduce serious injury and fatal crashes.
"This is not the typical Memorial Day that signals the start of summer travel," Colonel Dereck Stewart said. "We continue to see fatalities on the rise with fewer vehicles on the road. I have instructed Troopers to proactively enforce seat belt laws, reckless and impaired driving this weekend and throughout the summer months. These behaviors are the common contributors to injury and death on the roadways of Tennessee.
«Read the rest of this article»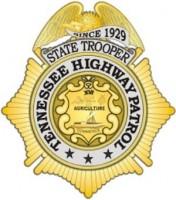 Nashville, TN – On April 28th, 2020, at 9:28am, the Tennessee Highway Patrol (THP) was notified by the East Feliciana County Parish Sheriff's Office in Louisiana that a murder suspect wanted for 1st degree murder, Deandre Lamond Galmon, 32, of South Clinton, Louisiana, was possibly in the Mount Juliet, Tennessee area.
It was reported that Galmon was at the Quality Inn and Suites on Hershel Drive. After contacting the Mt. Juliet Police Department, Troopers and Mt. Juliet Police Officers responded, convening near the Quality Inn and Suites.
«Read the rest of this article»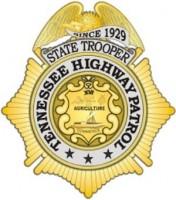 Chattanooga, TN – On Saturday, April 18th, 2020, the United States Marshals issued a be on the lookout (BOLO) for a silver Jeep Cherokee being driven by 32-year-old Mohamed Ali Saad of Dearborn Heights, Michigan.
Saad is a suspect in a Dearborn Heights, Michigan murder investigation. Tennessee State Trooper Kevin Hoppe was on I-75 when he observed the vehicle and followed it until additional troopers arrived to conduct a felony traffic stop. Saad was taken into custody without incident in Bradley County, Tennessee. Saad is currently being held for U.S. Marshals at the Bradley County Sheriff's Office Detention Center.
«Read the rest of this article»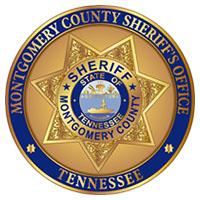 Clarksville, TN – The Montgomery County Sheriff's Office with the assistance of the Clarksville Police Department and Tennessee Highway Patrol apprehended three adults and two juveniles in connection to a gun store burglary.
The burglary occurred at JMC Firearms in Paris, Tennessee at approximately 4:28am on Monday, March 16th, 2020. The suspect vehicle was pursued by the Stewart County Sheriff's Office and was picked up by Montgomery County Deputies at the Stewart and Montgomery County line on Dover Road. Deputies effectively deployed spike strips as the vehicle continued east on Dover Road.
«Read the rest of this article»