Topic: DUI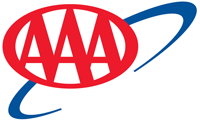 Washington, D.C. – People who use both alcohol and marijuana are some of the most dangerous drivers on the road – they are significantly more likely to speed, text, intentionally run red lights, and drive aggressively than those who don't, according to data from the AAA Foundation for Traffic Safety.
They also are far more likely to report driving under the influence of alcohol than those who consume only alcohol and not marijuana.
«Read the rest of this article»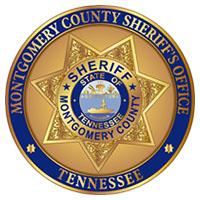 Clarksville, TN – Investigators with the Montgomery County Sheriff's Office (MCSO) have arrested six men in connection to multiple trailer thefts that occurred in Montgomery County.
The thefts occurred in four different areas; Dover Road, Lafayette Road, Industrial Boulevard, and Oak Plains Road between December 2020 and January 2021. While investigating the trailer thefts an additional $90,000 in stolen property was also recovered. These items included stolen vehicles, ATVs, and other trailers that were stolen from Montgomery County, Davidson County, and Cheatham County in Tennessee and Trigg County, and Christian County in Kentucky.
«Read the rest of this article»

Clarksville, TN – On Saturday, August 15th, 200, at approximately 5:42pm, Clarksville Police officers were dispatched to the scene of a single-vehicle crash at 376 South Lancaster Road.
They discovered that a Cadillac CTS had crashed through the gate at the dead-end of Lancaster Road and came to rest partially inside of a first-floor apartment at Grandview Park Apartments.
«Read the rest of this article»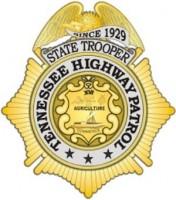 Nashville, TN – The Tennessee Highway Patrol (THP) plans to increase patrols and utilize a variety of traffic safety enforcement tools to reduce the number of serious injury and fatal crashes across the state during this year's Memorial Day holiday period. The THP will conduct saturation patrols, seat belt and sobriety checkpoints, as well as increased visibility on high-crash corridors throughout the summer to reduce serious injury and fatal crashes.
"This is not the typical Memorial Day that signals the start of summer travel," Colonel Dereck Stewart said. "We continue to see fatalities on the rise with fewer vehicles on the road. I have instructed Troopers to proactively enforce seat belt laws, reckless and impaired driving this weekend and throughout the summer months. These behaviors are the common contributors to injury and death on the roadways of Tennessee.
«Read the rest of this article»

Clarksville, TN – On Wednesday, September 4th, 2019, around 2:00pm, Clarksville Police Officers were called to a three vehicle crash with possible injuries at Needmore Road and Wilma Rudolph Boulevard.
When officers arrived, they found the driver of one of the vehicles, Christopher Langford, age 38, unconscious with a syringe in plain view inside of the vehicle.
As an officer opened the door, the driver regained consciousness.
«Read the rest of this article»

Clarksville, TN – On the weekend of August 23rd-26th, 2019, the Clarksville Police Department made fourteen DUIs arrests. Four out of fourteen DUIs involved motor vehicle crashes.
The other ten involved: failure to maintain lane of travel or swerving (one almost hit a patrol car); a driver overdosing and police were called to assist; 911 call of reckless driving; vehicle driving on the wrong side of road, man intoxicated leaving a bar was advised to get a ride and then chose to get into a vehicle to drive; and a person was driving a Walmart blue electric cart while intoxicated on the roadway.
«Read the rest of this article»

Clarksville, TN – On Friday, July 26th, 2019 around 8:12pm, Clarksville Police report a red Dodge Dakota driven by Charles Suttle was traveling south in the right hand lane of Fort Campbell Boulevard and struck a pedestrian, a 28 year old male.
There is no clear indication of where the pedestrian was located at the time of impact. The driver didn't see the pedestrian until impact.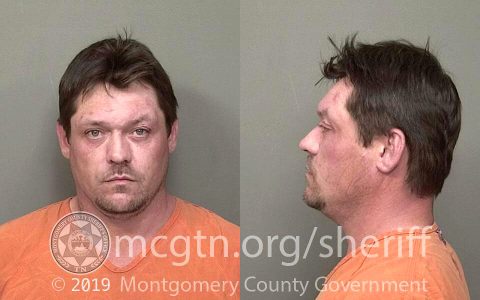 «Read the rest of this article»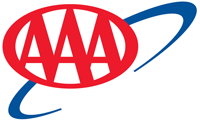 Washington, D.C. – AAA says that over the past five years, nearly 3,500 people have been killed in crashes involving teen drivers during the 100 Deadliest Days, the period between Memorial Day and Labor Day, when the number of crash fatalities involving a teen driver historically rise.
New crash data from 2013-2017 reveals major factors contributing to fatal teen crashes during the summer driving period.
«Read the rest of this article»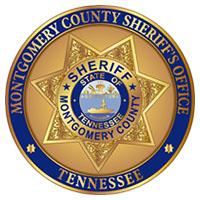 Clarksville, TN – Warrant Wednesday is being conducted by the Montgomery County Sheriff's Office (MCSO) to help reduce the over 6000 active warrants on file.
Every Wednesday individuals will be spotlighted on the Sheriff's Office Facebook page. They will be chosen based on felonies committed, number of warrants on file, or if they are considered dangerous.
This week's Warrant Wednesday focuses on locating five individuals with outstanding warrants.
«Read the rest of this article»
Tennessee Department of Safety

Nashville, TN – The Tennessee Department of Safety and Homeland Security and the Tennessee Highway Patrol (THP) has announced the preliminary figures indicating the state has recorded 1,047 traffic fatalities in 2018.
That's a 2.2 percent increase in vehicular deaths on Tennessee roadways compared to 2017, when there were 1,024 traffic fatalities.
«Read the rest of this article»