Topic: Tactical Unit

Clarksville, TN – A man who has been on the run, with warrants on file from Clarksville Tennessee and Hopkinsville Kentucky was taken into custody after committing an Aggravated Robbery this afternoon at a Clarksville apartment.
Justin Ladarious Horstead had warrants of file from Clarksville for Criminal Court Capias for Robbery, Violation of community Corrections, and a Hopkinsville warrant for Robbery 1st Degree. Another Aggravated Robbery charge was added to the list this afternoon.
«Read the rest of this article»

Clarksville, TN – On June 24th, 2011, around 1:42am, 911 received a frantic call from a juvenile at 106 Hickory Trace about the parents fighting and that the father is hitting the mother and was going to kill them.
When officers arrived a 30 year woman and her 12 year old daughter had fled from the residence and the woman had injuries to her face. Police were told that a 2 year old male, was still inside with, the suspect, Karl Banks. Additionally, it was determined the two year old was a child that Banks and his girlfriend, the 30 year old domestic victim had in common.
«Read the rest of this article»

Clarksville, TN – On June 23rd, 2011, around 1:30am, an officer on a traffic stop heard shots fired coming from apartments in the Cherry Bark Lane area.  He advised dispatchers and officers were sent to the area.
Officers were able determine that the shots were being fired from behind one of the apartment buildings. Officers located four men outside who had set up a tin can target range by a fence line and were firing handgun and shotgun rounds at the targets. The men quickly retreated inside of an apartment when officers arrived on scene.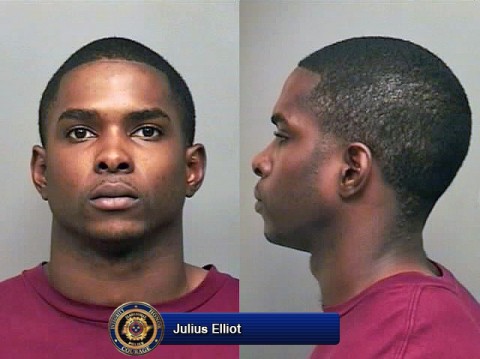 «Read the rest of this article»

Around 4:30 pm this evening, Clarksville Police Department received information that a male suspect involved in an incident in Stewart County may be located at a residence in Clarksville.  Officers located the suspect at a residence on the 1200 Block of Commerce Street.  Initially the suspect would not come out of the residence.  The house was surrounded and the Crisis Negotiators and Tactical Unit were called to the scene.  Negotiators convinced the suspect to come out of the residence and he was taken into custody without incident around 6:50 pm.
The arrest may be part of  a Tennessee Bureau of Investigation (TBI) investigation. We will update you as more information becomes available.
«Read the rest of this article»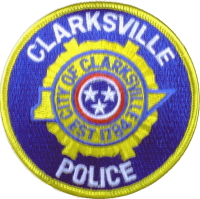 Police have responded to series of unrelated violent crimes over the past week, including two instances involving guns and a third requiring assistance from the Crisis Negotiations Unit and Tactical Unit.
On July 29, at approximately 1:30 am, officers responded to the Raleigh Drive area in response to a burglary. While in the area, officers observed a vehicle that was known to have been previously operated by the suspects. Officers tracked the suspects to another apartment within the complex.
The Crisis Negotiations Unit and Tactical Unit did respond to the scene. After unsuccessful negotiations, the Tactical Unit deployed Clear Out Gas into the apartment. At approximately 8:00 a.m. Michael Benton and Christopher Williams were taken into custody without incident. The items taken from the original burglary call were located inside the apartment where the suspects were hiding. The Clarksville Police Department was assisted by Montgomery County Sheriff's Dept., Clarksville Fire Rescue and Montgomery County EMS. «Read the rest of this article»