Topic: TBI Crime Lab
Montgomery County Sheriff's Office (MCSO)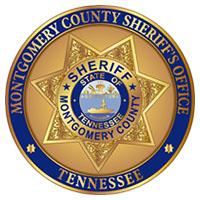 Clarksville, TN – The Montgomery County Sheriff's Office (MCSO) reports that Kirby Wallace appeared before a Circuit Court Judge in Montgomery County on Friday, February 1st, 2019 for his arraignment.
The 11 count indictment stemmed from the home invasion and kidnapping of an elderly Palmyra woman on September 27th, 2018 and the murder and carjacking of a man in the Indian Mound community on October 1st, 2018.
«Read the rest of this article»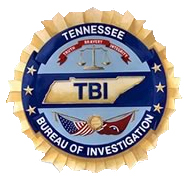 Nashville, TN – Tennessee Bureau of Investigation Special Agents with the Drug Investigation Division are concerned about recent evidence submissions to the TBI crime lab.
Two different pieces of evidence from ongoing drug cases contained a deadly combination of drugs, and Agents are worried that there are more lethal blends of drugs being sold and used that will have deadly consequences.
This a toxic mix of drugs that Forensic Scientists in the TBI labs have rarely, if ever, seen in evidence submissions.
«Read the rest of this article»
Written by Curtis Johnson
Tennessee State Representative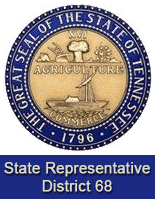 Nashville, TN – The first session of the 110th Tennessee General Assembly adjourned on May 10th, 2017, after passing major legislation that will benefit Tennesseans for generations to come. This is Part 8 of a 12 Part report.
This includes a measure making Tennessee the first state in the nation to offer all adults without a degree tuition-free access to community college; a new law rebuilding a safe and reliable transportation network, while reallocating revenues to maximize taxpayers' return on that investment; and a bill which provides a responsible path to improve access to broadband through investment, deregulation, and education.
Action in the General Assembly also included passage of a balanced budget which takes on no new debt, as well as legislation protecting the elderly, enhancing the state's robust job growth, cracking down on crime, and boosting efforts as the fastest improving state in the nation in K-12 student achievement. Following is a report on key legislation passed this year.
«Read the rest of this article»

Clarksville, TN – On October 4th, 2015, an unknown person entered a Princeton Drive home shooting Brandon Jimenez several times and intentionally shooting and killing 2-year-old Joseph Bankston.
Since the incident, members of the Clarksville Police Department's Special Operations Homicide Unit have pursued numerous leads and tips from the public and submitted evidence collected at the scene.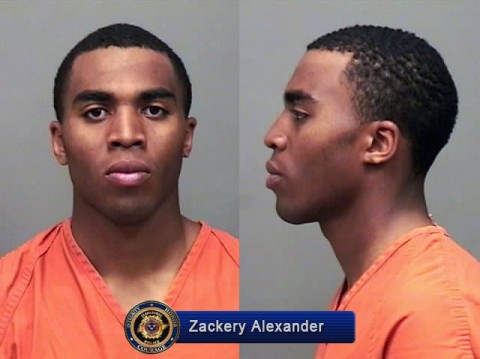 «Read the rest of this article»