Clarksville, TN – On October 4th, 2015, an unknown person entered a Princeton Drive home shooting Brandon Jimenez several times and intentionally shooting and killing 2-year-old Joseph Bankston.
Since the incident, members of the Clarksville Police Department's Special Operations Homicide Unit have pursued numerous leads and tips from the public and submitted evidence collected at the scene.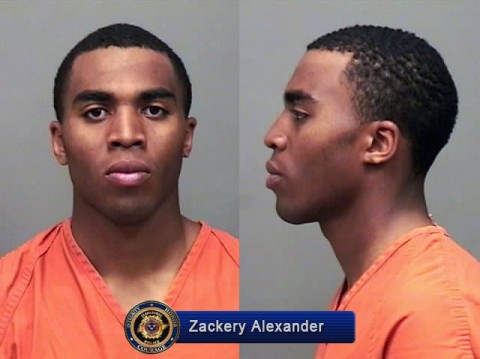 The ongoing investigation has been a collaborative law enforcement effort with assistance from the Tennessee Bureau of Investigation (TBI) Agents, TBI Crime Lab and Fort Campbell Criminal Investigations Division (CID).
On October 14th, 2015, a person of interest was interviewed and additional evidence was collected. The suspect  Zackery Alexander (Black Male, 10/04/1994) was arrested and has been charged with Criminal Homicide. Alexander's bond was set at 5 million dollars by Judge Grimes.
The investigation is ongoing and anyone with information related to this incident is urged to contact lead Detective Tim Anderson 931.648.0656 ext 5132 or CrimeStoppers TIPS Hotline at 931.645.TIPS (8477).
Zackery Alexander
Name: Zackery Alexander
Gender: M
Race: B
Address: Denzil Drive, Apt. 8, Hopkinsiville, KY
Arresting Officer: Tim Anderson
Charged With: Criminal 1st, 2nd, etc, Murder
Booked Into: Montgomery County Jail
Bond: $5,000,000.00