Written by Joshua Buck
Public Affairs Officer, NASA Headquarters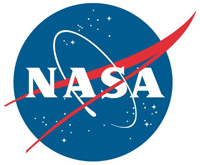 Washington, D.C. – Imagine a world with extreme temperatures that can wreak havoc on unprotected spacecraft and habitat components; a world where water is so scarce that plants are outfitted with sensors so farmers can avoid overwatering them; a world where precious water supplies are found in underground oases by satellites in orbit; a world where systems filter, recycle and purify air for the survival of inhabitants huddled in shelters.
Although images of human habitation on Mars may have filled your mind, the world just described is actually Earth, and the technologies cited are spinoffs, or technologies developed by the American space program that have gone on to benefit the public.
From its inception, NASA has had a mandate to make its technology available to the public for personal and economic use. As products and technology developed from space technologies emerged, NASA began presenting those public benefits to Congress in technology utilization reports.
Public interest in the reports led to the launch of an annual publication called Spinoff in 1976 — the same year the Viking probes landed on the surface of Mars.
Since then, nearly 2,000 commercial products and services derived from NASA technology have been presented in Spinoff. Many are closely tied to the nine real NASA technologies in "The Martian."
In this first part of a three-part series, spinoffs based on life-support necessities — including habitats, agriculture, water and air — are outlined.
Habitats
Habitats are an essential component of long-duration crewed missions through space. NASA must create a cocoon of Earth-like conditions that can persist through the vacuum of space and the near-vacuum of the Martian surface; that means not just breathable air but also comfortable temperatures.
Air-temperature regulation is equally important on Earth, particularly in desert and Arctic regions, where extreme temperatures can be disastrous for the inhabitants. Insulation is one tool that minimizes heat exchange between interior and exterior environments. In "The Martian," the protagonist, Mark Watney, uses high-capacity insulation from the habitat to protect the interior of his rover from the bitter cold during long-duration expeditions across Mars.
In the early 2000s, engineers at NASA's Langley Research Center in Hampton, Virginia, were working with a new substance for composite fabrication for supersonic aircraft. Although the substance proved unworkable for the aircraft, its characteristic bubbling and foaming gave the engineers another idea that resulted in a polyimide (an advanced polymer) foam they named TEEK.
The technology was licensed to GFT LLC, based in Pennville, Indiana, for commercial use. GFT's CEO, Phil Griffith, says the product offers many benefits to customers through its environmentally-friendly production and properties, which include operational capabilities across a 1,000-degree F temperature range, being nonflammable, not off-gassing toxic fumes and maintaining flexibility at extremely cold temperatures.
Meanwhile, at Langley, engineers are focused on understanding the properties of the foam for possible use as acoustic insulation in aircraft and note the foam could even be used as sound insulation for homes and businesses alike.
Plant Farms
No matter how perfect the air temperature is, eventually humans — whether on Earth or Mars — are going to get hungry. In "The Martian," one of the biggest challenges the main character faces is how to supplement his rations with food grown in the inhospitable conditions of the Red Planet. On Earth, as in space, proper use of the available resources determines success or failure. Tools that help conserve resources are valuable to space-bound and ground-based teams alike.
In the early 2000s, a NASA-funded researcher at BioServe Space Technologies, a nonprofit, NASA-sponsored research center located at the University of Colorado-Boulder — connected to NASA's Marshall Space Flight Center in Huntsville, Alabama, at the time — looked at possible relationship between water content and leaf rigidity and whether the data relating to that relationship can be monitored by sensors.
The concept was later commercialized by AgriHouse Brands Ltd. in a sensor that can be placed on a leaf to directly measure its water content. This data, along with overall plant health, is relayed to farmers' computers; the system can then send text messages alerting farmers of crops that need watering.
Whereas traditional irrigation methods typically water plants more often than is needed, precision agriculture, enabled by the leaf sensor, saves not only water but also the precious commodities of time and money.
Water Recovery
Plants can only grow and humans can only live if there is water to support them. In "The Martian," one of Watney's biggest challenges is to accumulate enough water to keep his crops alive while not dying of dehydration himself. If Watney is going to survive, he has to use the resources and life-support systems available to him to produce and collect the water needed.
Like Watney, people in many parts of our world are dependent on being resourceful and taking risks to find the water to survive. Alain Gachet, founder and CEO of Radar Technologies International, headquartered in France, developed the WATEX System to make finding and sharing water resources easier.
Using NASA synthetic aperture radar data, along with data from the Spaceborne Imaging Radar-C/X-Band Synthetic Aperture Radar project flown on STS-59 and STS-68 in 1994, and from the Shuttle Radar Topography Mapping mission flown on STS-99 in 2000, the proprietary process combines multiple inputs to find subsurface water in arid environments.
Most notably, Gachet's system found 66 trillion gallons of potable water in the Turkana region of northern Kenya, one of the driest and most poverty-stricken regions in the world. The water is estimated to be enough to sustain the region for 70 years.
Oxygen Generation
Although it is true a human can only survive a few days without water, without air a human can only survive a matter of minutes. Throughout "The Martian," Watney's breathable atmosphere remains a concern. Every day on Earth, workers travel into environments with atmospheres that can quickly become deadly, much like the carbon dioxide-rich Martian atmosphere.
In 2010, Paragon Space Development Corp. of Tucson, Arizona, developed air revitalization units for commercial spacecraft through a Space Act Agreement with NASA's Johnson Space Center in Houston, TX. Paragon then sold the licensing rights to Mindshield LLC of Lancaster, Kentucky, to build the units for its refuge shelters used to protect miners around the world.
The units contain many life-sustaining features, including carbon dioxide and trace contaminant removal, post-fire atmospheric recovery, a dehumidifier and cabin air circulation and temperature control. Beyond changing the carbon dioxide filters every few hours, all the miners have to do to use the shelter is reach it. The battery-powered unit, capable of operating nonstop for four days, provides trapped miners a simple and robust system to keep them alive until help arrives.
Astronauts' lives depend on the life support equipment around them. Everything from the habitat itself to the elements contained inside, including food, water and oxygen, must work properly for our explorers to survive their mission. On Earth, as in space, resources are vital to survival, and in some areas, they are quite scarce. NASA's mission to bring its technology down to Earth helps ensure that technologies developed for the astronauts and spacecraft are used to help all humanity.
For more information about spinoff technologies, visit:
http://spinoff.nasa.gov/index.html
For more information about NASA's Technology Transfer Program, visit:
For more information about new NASA technology development, visit: