Topic: University of Colorado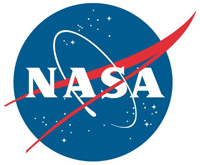 Greenbelt, MD – With a suite of new national and international spacecraft primed to explore the Red Planet after their arrival next month, NASA's MAVEN mission is ready to provide support and continue its study of the Martian atmosphere.
MAVEN launched in November 2013 and entered the Martian atmosphere roughly a year later. Since that time, MAVEN has made fundamental contributions to understanding the history of the Martian atmosphere and climate.
«Read the rest of this article»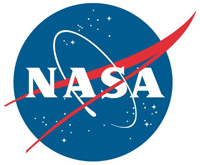 Greenbelt, MD – NASA reports that researchers may have found the long-sought "nanoflares" thought to heat the solar corona to its incredible temperatures.
A new study published in Nature Astronomy marks the first time researchers have captured the full lifecycle of a putative nanoflare – from bright origins to blistering demise.
Nanoflares are tiny eruptions on the Sun, one-billionth the size of normal solar flares. Eugene Parker – of Parker Solar Probe fame – first predicted them in 1972 to solve a major puzzle: the coronal heating problem.
«Read the rest of this article»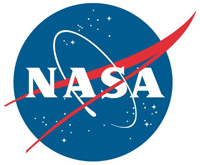 Edwards, CA – Rocket off course? NASA says it could be a slosh problem.
Propellant slosh, to be exact. The motion of propellant inside a rocket-based launch vehicle or spacecraft tank is an ever-present, vexing problem for spaceflight. Not only can it make gauging the amount of available propellant difficult, but the volatile waves of liquid can literally throw a rocket off its trajectory.
"To understand why it's such a critical issue, it's important to realize that for most launch vehicles, liquid propellant initially makes up nearly 90% of the vehicle mass," explained Kevin Crosby of Carthage College in Kenosha, Wisconsin.
«Read the rest of this article»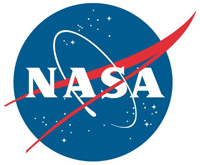 Pasadena, CA – The COVID-19 Coronavirus pandemic has touched most aspects of human life. In recent months, NASA has initiated research projects focused on how the human response to the pandemic has affected our environment, like how air quality has improved in the wake of reduced vehicular traffic in many places. But the tentacles of the pandemic extend well beyond that.
How have production disruptions affected agriculture and food supply? What about our ability to forecast water availability in coming months? How do changes in activity levels affect environmental conditions?
«Read the rest of this article»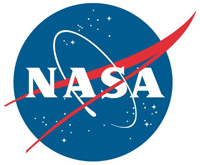 Pasadena, CA – As astronauts explore the Moon during the Artemis program, they may need to make use of the resources that already exist on the lunar surface. Take water, for instance: Because it's a heavy and therefore expensive resource to launch from Earth, our future explorers might have to seek out ice to mine.
Once excavated, it can be melted and purified for drinking and used for rocket fuel. But how much water is there on the Moon, and where might we find it?
«Read the rest of this article»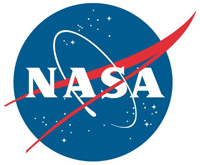 Greenbelt, MD – NASA says in the hunt for life on other worlds, astronomers scour over planets that are light-years away. They need ways to identify life from afar — but what counts as good evidence?
Our own planet provides some inspiration. Microbes fill the air with methane; photosynthesizing plants expel oxygen. Perhaps these gases might be found wherever life has taken hold.
«Read the rest of this article»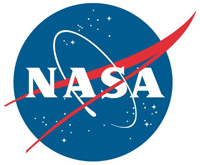 Pasadena, CA – Three finalists have been selected by NASA from among a dozen concepts for future small satellites.
The finalists include a 2022 robotic mission to study two asteroid systems, twin spacecraft to study the effects of energetic particles around Mars, and a lunar orbiter managed by NASA's Jet Propulsion Laboratory in Pasadena, California, to study water on the Moon.
«Read the rest of this article»
NASA Headquarters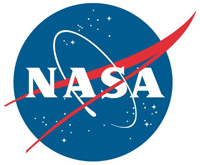 Washington, D.C. – On Thursday evening, NASA's Kepler space telescope received its final set of commands to disconnect communications with Earth. The "goodnight" commands finalize the spacecraft's transition into retirement, which began on October 30th, 2018 with NASA's announcement that Kepler had run out of fuel and could no longer conduct science.
Coincidentally, Kepler's "goodnight" coincides with the anniversary of the death of its namesake, German astronomer Johannes Kepler, who discovered the laws of planetary motion and died 388 years ago on November 15th, 1630.
«Read the rest of this article»
Written by Kasha Patel
NASA's Goddard Space Flight Center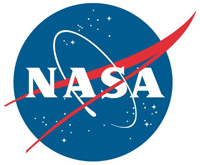 Greenbelt, MD – The instrument was launched from Space Launch Complex 40 at Cape Canaveral Air Force Station in Florida aboard a SpaceX Falcon 9 rocket on December 15th, 2017. After a two-week pause, TSIS-1 was extracted from the trunk of the SpaceX Dragon capsule and integrated onto its permanent home on the space station.
For over two months, the operations team at the University of Colorado Laboratory for Atmospheric and Space Physics (LASP) in Boulder, Colorado have been testing TSIS-1. First, the team tested the all-important pointing platform that directs the solar instruments at the Sun.
«Read the rest of this article»
NASA's Goddard Space Flight Center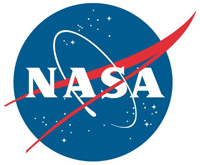 Greenbelt, MD – The rate of global sea level rise has been accelerating in recent decades, rather than increasing steadily, according to a new study based on 25 years of NASA and European satellite data.
This acceleration, driven mainly by increased melting in Greenland and Antarctica, has the potential to double the total sea level rise projected by 2100 when compared to projections that assume a constant rate of sea level rise, according to lead author Steve Nerem. Nerem is a professor of Aerospace Engineering Sciences at the University of Colorado Boulder, a fellow at Colorado's Cooperative Institute for Research in Environmental Sciences (CIRES), and a member of NASA's Sea Level Change team.
«Read the rest of this article»