Topic: NASA Headquarters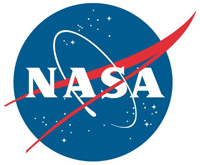 Pasadena, CA – As California experiences one of the worst wildfire seasons on record, NASA is leveraging its resources to help. Scientists supporting the agency's Applied Sciences Disaster Program in the Earth Sciences Division are generating maps and other data products that track active fires and their smoke plumes while also identifying areas that may be susceptible to future risks.
"When disasters like this occur, we are able to swiftly respond to requests from our partners who need images and mapping data," said David Green, manager of the Disasters Program at NASA Headquarters in Washington.
«Read the rest of this article»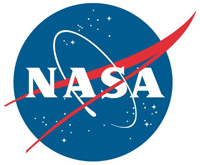 Pasadena, CA – To make better predictions about the future impacts of sea level rise, new techniques are being developed to fill gaps in the historic record of sea level measurements.
We know the factors that play a role in sea level rise: Melting glaciers and ice sheets add water to the seas, and warmer temperatures cause water to expand.
Other factors are known to slow the rise, such as dams impounding water on the land, stymying its flow into the sea.
«Read the rest of this article»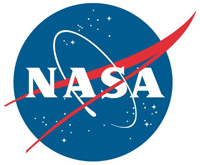 Pasadena, CA – NASA's Ecosystem Spaceborne Thermal Radiometer Experiment on International Space Station (ECOSTRESS) captured a birds-eye view of the vast Apple fire raging in Southern California.
The wildfire began on the evening of Friday, July 31st, after two smaller fires merged and rapidly grew in the hot conditions in Riverside County, east of Los Angeles, prompting the evacuation of thousands of residents. Air temperatures have soared past 100 degrees Fahrenheit (38 degrees Celsius), stressing the vegetation and turning the area into a tinderbox. By Monday, the wildfire had exploded to over 26,000 acres.
«Read the rest of this article»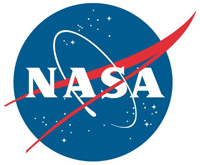 Washington, D.C. – NASA's Mars 2020 Perseverance rover mission cleared its Flight Readiness Review Wednesday, an important milestone on its way to the launch pad.
The meeting was an opportunity for the Mars 2020 team and launch vehicle provider United Launch Alliance to report on the readiness of the spacecraft, along with the Atlas V rocket, flight and ground hardware, software, personnel, and procedures. The daily launch window on Thursday July 30th, 2020 opens at 6:50am CT.
«Read the rest of this article»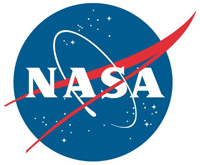 Washington, D.C. – For the first time in the agency's history, NASA has initiated a new effort to enable NASA personnel to fly on future commercial suborbital spaceflights. NASA's Flight Opportunities program has successfully worked with emerging commercial suborbital transportation systems to fly research payloads to space for short periods of microgravity time.
In addition, the Flight Opportunities program recently released a call that allows those non-NASA researchers to propose accompanying their payloads in suborbital space.
«Read the rest of this article»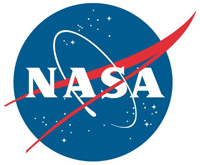 Greenbelt, MD – What started out as a hunt for ice lurking in polar lunar craters turned into an unexpected finding that could help clear some muddy history about the Moon's formation.
Team members of the Miniature Radio Frequency (Mini-RF) instrument on NASA's Lunar Reconnaissance Orbiter (LRO) spacecraft found new evidence that the Moon's subsurface might be richer in metals, like iron and titanium, than researchers thought. That finding, published July 1st in Earth and Planetary Science Letters, could aid in drawing a clearer connection between Earth and the Moon.
«Read the rest of this article»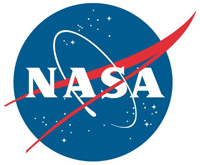 Washington, D.C. – NASA has awarded Astrobotic of Pittsburgh $199.5 million to deliver NASA's Volatiles Investigating Polar Exploration Rover (VIPER) to the Moon's South Pole in late 2023.
The water-seeking mobile VIPER robot will help pave the way for astronaut missions to the lunar surface beginning in 2024 and will bring NASA a step closer to developing a sustainable, long-term presence on the Moon as part of the agency's Artemis program.
«Read the rest of this article»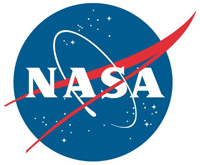 Pasadena, CA – This month marks 25 years since scientists first produced a fifth state of matter, which has extraordinary properties totally unlike solids, liquids, gases and plasmas. The achievement garnered a Nobel Prize and changed physics.
A new study in the journal Nature builds on that legacy. In July 2018, NASA's Cold Atom Lab became the first facility to produce that fifth state of matter, called a Bose-Einstein condensate (BEC), in Earth orbit. A fundamental physics facility on the International Space Station, Cold Atom Lab cools atoms down to ultracold temperatures in order to study their basic physical properties in ways that would not be possible on Earth.
«Read the rest of this article»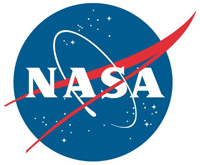 Washington, D.C. – For the first time, a spacecraft has sent back pictures of the sky from so far away that some stars appear to be in different positions than we'd see from Earth.
More than four billion miles from home and speeding toward interstellar space, NASA's New Horizons has traveled so far that it now has a unique view of the nearest stars.
"It's fair to say that New Horizons is looking at an alien sky, unlike what we see from Earth," said Alan Stern, New Horizons principal investigator from Southwest Research Institute (SwRI) in Boulder, Colorado.
«Read the rest of this article»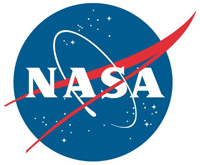 Pasadena, CA – Seven of the regions that dominate global ice mass losses are melting at an accelerated rate, a new study shows, and the quickened melt rate is depleting freshwater resources that millions of people depend on.
The impact of melting ice in Greenland and Antarctica on the world's oceans is well documented. But the largest contributors to sea level rise in the 20th century were melting ice caps and glaciers located in seven other regions: Alaska, the Canadian Arctic Archipelago, the Southern Andes, High Mountain Asia, the Russian Arctic, Iceland and the Norwegian archipelago Svalbard. The five Arctic regions accounted for the greatest share of ice loss.
«Read the rest of this article»