Topic: NASA Headquarters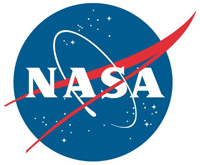 Washington, D.C. – NASA has selected Rocket Lab of Huntington Beach, California, to provide launch services for the Cislunar Autonomous Positioning System Technology Operations and Navigation Experiment (CAPSTONE) CubeSat.
Rocket Lab, a commercial launch provider licensed by the Federal Aviation Administration, will launch the 55-pound CubeSat aboard an Electron rocket from NASA's Wallops Flight Facility in Virginia. After launch, the company's Photon platform will deliver CAPSTONE to a trans-lunar injection.
«Read the rest of this article»
SuperCam is a rock-vaporizing instrument that will help scientists hunt for Mars fossils.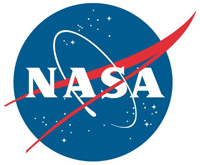 Pasadena, CA – NASA is sending a new laser-toting robot to Mars. But unlike the lasers of science fiction, this one is used for studying mineralogy and chemistry from up to about 20 feet (7 meters) away. It might help scientists find signs of fossilized microbial life on the Red Planet, too.
One of seven instruments aboard the Mars 2020 rover that launches this summer, SuperCam was built by a team of hundreds and packs what would typically require several sizable pieces of equipment into something no bigger than a cereal box.
«Read the rest of this article»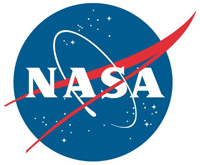 Washington, D.C. – NASA's Lucy mission team is seeing double after discovering that Eurybates, the asteroid the spacecraft has targeted for flyby in 2027, has a small satellite. This "bonus" science exploration opportunity for the project was discovered using images taken by the Hubble Space Telescope's Wide Field Camera 3 in September 2018, December 2019, and January 2020.
Launching in October 2021, Lucy will be the first space mission to study the Trojan asteroids, a population of small bodies orbiting the Sun "leading" and "trailing" Jupiter, at the same distance from the Sun as the gas giant.
«Read the rest of this article»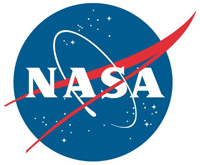 Washington, D.C. – NASA's first large scale, piloted X-plane in more than three decades is cleared for final assembly and integration of its systems following a major project review by senior managers held Thursday at NASA Headquarters in Washington.
The management review, known as Key Decision Point-D (KDP-D), was the last programmatic hurdle for the X-59 Quiet SuperSonic Technology (QueSST) aircraft to clear before officials meet again in late 2020 to approve the airplane's first flight in 2021.
«Read the rest of this article»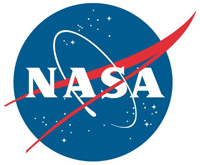 Greenbelt, MD – In August 2018, NASA's Parker Solar Probe launched to space, soon becoming the closest-ever spacecraft to the Sun. With cutting-edge scientific instruments to measure the environment around the spacecraft, Parker Solar Probe has completed three of 24 planned passes through never-before-explored parts of the Sun's atmosphere, the corona.
On December 4th, 2019, four new papers in the journal Nature describe what scientists have learned from this unprecedented exploration of our star — and what they look forward to learning next.
«Read the rest of this article»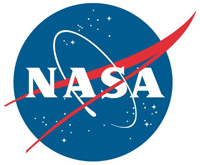 Pasadena, CA – Scientists with NASA's Mars 2020 rover have discovered what may be one of the best places to look for signs of ancient life in Jezero Crater, where the rover will land on February 18th, 2021.
A paper published today in the journal Icarus identifies distinct deposits of minerals called carbonates along the inner rim of Jezero, the site of a lake more than 3.5 billion years ago. On Earth, carbonates help form structures that are hardy enough to survive in fossil form for billions of years, including seashells, coral and some stromatolites – rocks formed on this planet by ancient microbial life along ancient shorelines, where sunlight and water were plentiful.
«Read the rest of this article»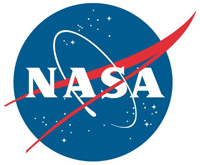 Washington, D.C. – NASA scientists opened an untouched rock and soil sample from the Moon returned to Earth on Apollo 17, marking the first time in more than 40 years a pristine sample of rock and regolith from the Apollo era has been opened. It sets the stage for scientists to practice techniques to study future samples collected on Artemis missions.
The sample, opened November 5th, in the Lunar Curation Laboratory at the agency's Johnson Space Center in Houston, was collected on the Moon by Apollo 17 astronauts Gene Cernan and Jack Schmitt, who drove a 4-centimeter-wide tube into the surface of the Moon to collect it and another sample scheduled to be opened in January.
«Read the rest of this article»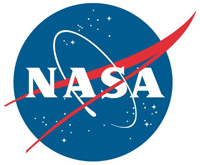 Washington, D.C. – In the photo below, Amy Ross, a spacesuit engineer at NASA's Johnson Space Center, left, and NASA Administrator Jim Bridenstine, second from left, watch as Kristine Davis, a spacesuit engineer at NASA's Johnson Space Center, wearing a ground prototype of NASA's new Exploration Extravehicular Mobility Unit (xEMU), and Dustin Gohmert, Orion Crew Survival Systems Project Manager at NASA's Johnson Space Center, wearing the Orion Crew Survival System suit, right, wave after being introduced by the administrator, Tuesday, October 15th, 2019 at NASA Headquarters in Washington.
«Read the rest of this article»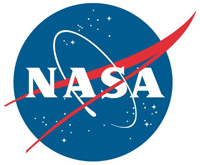 Washington, D.C. – After a successful Thursday night, October 10th, 2019 launch, NASA's Ionospheric Connection Explorer (ICON) spacecraft is in orbit for a first-of-its-kind mission to study a region of space where changes can disrupt communications and satellite orbits, and even increase radiation risks to astronauts.
A Northrop Grumman Stargazer L-1011 aircraft took off at 7:31pm CDT from Cape Canaveral Air Force Station in Florida carrying ICON, on a Northrop Grumman Pegasus XL rocket, to launch altitude of about 39,000 feet.
«Read the rest of this article»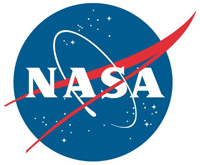 Pasadena, CA – A new view of Hurricane Dorian shows the layers of the storm, as seen by an experimental NASA weather satellite that's the size of a cereal box. TEMPEST-D reveals rain bands in four layers of the storm as Hurricane Dorian approaches Florida on September 3rd, 2019.
The multiple vertical layers show where the strongest convective "storms" within the hurricane are pushing high into the atmosphere, with pink, red and yellow corresponding to the areas of heaviest rainfall.
«Read the rest of this article»