Topic: Space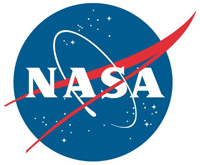 Greenbelt, MD – Lengthened to the size of a tennis court, the five-layer sunshield of NASA's fully assembled James Webb Space Telescope successfully completed a final series of large-scale deployment and tensioning tests. This milestone puts the observatory one step closer to its launch in 2021.
"This is one of Webb's biggest accomplishments in 2020," said Alphonso Stewart, Webb deployment systems lead for NASA's Goddard Space Flight Center in Greenbelt, Maryland.
«Read the rest of this article»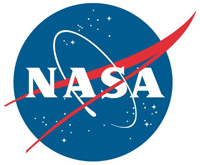 Greenbelt, MD – With the completion of its latest series of milestone tests, NASA's James Webb Space Telescope has now survived all of the harsh conditions associated with a rocket launch to space.
Webb's recent tests have validated that the fully assembled observatory will endure the deafening noise, and the jarring shakes, rattles and vibrations that the observatory will experience during liftoff. Known as "acoustic" and "sine-vibration" testing, NASA has worked carefully with its international partners to match Webb's testing environment precisely to what Webb will experience both on launch day, and when operating in orbit.
«Read the rest of this article»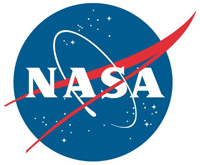 Greenbelt, MD – NASA reports that Astronomers have discovered that there may be a missing ingredient in our cosmic recipe of how dark matter behaves.
They have uncovered a discrepancy between the theoretical models of how dark matter should be distributed in galaxy clusters, and observations of dark matter's grip on clusters.
Dark matter does not emit, absorb, or reflect light. Its presence is only known through its gravitational pull on visible matter in space. Therefore, dark matter remains as elusive as Alice in Wonderland's Cheshire Cat – where you only see its grin (in the form of gravity) but not the animal itself.
«Read the rest of this article»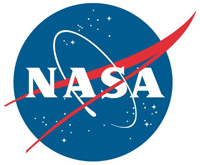 Greenbelt, MD – NASA says a small but evolving dent in Earth's magnetic field can cause big headaches for satellites.
Earth's magnetic field acts like a protective shield around the planet, repelling and trapping charged particles from the Sun. But over South America and the southern Atlantic Ocean, an unusually weak spot in the field – called the South Atlantic Anomaly, or SAA – allows these particles to dip closer to the surface than normal.
«Read the rest of this article»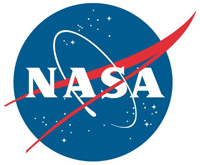 Pasadena, CA – NASA says a comet visiting from the most distant parts of our solar system is putting on a spectacular nighttime display. Named Comet C/2020 F3 NEOWISE, the comet made its once-in-our-lifetimes close approach to the Sun on July 3rd, 2020, and will cross outside Earth's orbit on its way back to the outer parts of the solar system by mid-August.
The comet cruised just inside Mercury's orbit on July 3rd. This very close passage by the Sun is cooking the comet's outermost layers, causing gas and dust to erupt off the icy surface and creating a large tail of debris. And yet the comet has managed to survive this intense roasting.
«Read the rest of this article»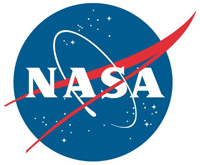 Washington, D.C. – For the first time in the agency's history, NASA has initiated a new effort to enable NASA personnel to fly on future commercial suborbital spaceflights. NASA's Flight Opportunities program has successfully worked with emerging commercial suborbital transportation systems to fly research payloads to space for short periods of microgravity time.
In addition, the Flight Opportunities program recently released a call that allows those non-NASA researchers to propose accompanying their payloads in suborbital space.
«Read the rest of this article»

Clarksville, TN – On a sunny but chilly January afternoon, Austin Peay State University (APSU) physics students sent a high-altitude balloon 93,000 feet into the stratosphere.
The balloon carried an important student experiment, but the payload also included two special guests: two containers that contained Cascade hops.
«Read the rest of this article»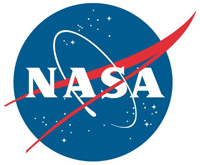 Pasadena, CA – Eight and a half years into its grand tour of the solar system, NASA's Voyager 2 spacecraft was ready for another encounter. It was January 24th, 1986, and soon it would meet the mysterious seventh planet, icy-cold Uranus.
Over the next few hours, Voyager 2 flew within 50,600 miles (81,433 kilometers) of Uranus' cloud tops, collecting data that revealed two new rings, 11 new moons and temperatures below minus 353 degrees Fahrenheit (minus 214 degrees Celsius). The dataset is still the only up-close measurements we have ever made of the planet.
«Read the rest of this article»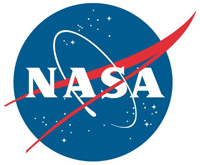 Cleveland, OH – When deep space exploration missions launch, like NASA's future Artemis missions to the Moon, they carry liquids with them for fuel and life support systems. These liquids are stored at cryogenic temperatures, which range from -243 to -423 degrees F, and to be usable, they need to remain cold and in a liquid state.
But as the extreme environment of space warms a spacecraft, the fuels begin to evaporate or "boiloff."
"As energy from the Sun, Earth, and even the Moon enters the cryogenic propellant tanks, the liquid has to absorb that energy, which causes it to boiloff," explains Wesley Johnson, cryogenic fluid management technical lead at NASA's Glenn Research Center in Cleveland.
«Read the rest of this article»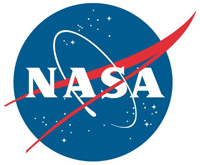 Greenbelt, MD – When Solar Orbiter launches on its journey to the Sun, there's one key piece of engineering making this ESA-NASA mission possible: the heat shield.
Seeking a view of the Sun's north and south poles, Solar Orbiter will journey out of the ecliptic plane — the belt of space, roughly in line with the Sun's equator, through which the planets orbit. Slinging repeatedly past Venus in order to draw near the Sun and climb higher above the ecliptic, the spacecraft bounds from the Sun and back toward the orbit of Earth throughout its mission.
«Read the rest of this article»