Topic: Astronauts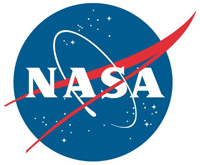 Washington, D.C. – As NASA begins assembling the boosters for the Space Launch System (SLS) rocket that will power the first Artemis mission to the Moon, teams in Utah are evaluating materials and processes to improve rocket boosters for use on missions after Artemis III.
NASA completed a full-scale booster test for NASA's Space Launch System rocket in Promontory, Utah, on September 2nd, 2020. NASA and Northrop Grumman, the SLS booster lead contractor, will use data from the test to evaluate the motor's performance using potential new materials and processes that can be incorporated into future boosters.
«Read the rest of this article»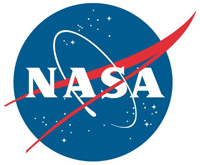 Washington, D.C. – NASA and Boeing continue to make progress toward the company's second uncrewed flight test of the CST-100 Starliner spacecraft prior to flying astronauts to the International Space Station as part of NASA's Commercial Crew Program.
The Commercial Crew Program currently is targeting no earlier than December 2020 for launch of the uncrewed Orbital Flight Test-2 (OFT-2) pending hardware readiness, flight software qualification, and launch vehicle and space station manifest priorities.
«Read the rest of this article»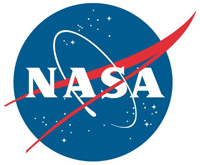 Pasadena, CA – Since leaving Earth 15 years ago, NASA's Mars Reconnaissance Orbiter has reshaped our understanding of the Red Planet. The veteran spacecraft studies temperatures in Mars' thin atmosphere, peers underground with radar, and detects minerals on the planet's surface. But perhaps what it's become best known for are stunning images.
Among its instruments, MRO carries three cameras: The Mars Color Imager (MARCI) has a fisheye lens that produces a daily global view. The Context Camera (CTX) provides 19-mile-wide (30-kilometer-wide) black-and-white terrain shots.
«Read the rest of this article»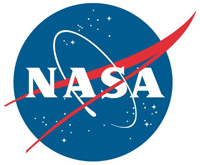 Washington, D.C. – NASA and SpaceX are targeting no earlier than October 23rd, 2020 for the first operational flight with astronauts of the Crew Dragon spacecraft and Falcon 9 rocket to the International Space Station as a part of the agency's Commercial Crew Program. NASA's SpaceX Crew-1 mission will be the first of regular rotational missions to the space station following completion of NASA certification.
The mission will carry Crew Dragon commander Michael Hopkins, pilot Victor Glover, and mission specialist Shannon Walker, all of NASA, along with Japan Aerospace Exploration Agency (JAXA) mission specialist Soichi Noguchi for a six-month science mission aboard the orbiting laboratory following launch from Launch Complex 39A at NASA's Kennedy Space Center in Florida.
«Read the rest of this article»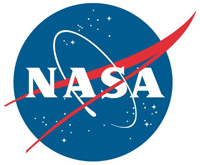 Greenbelt, MD – Dozens of times over the last decade NASA scientists have launched laser beams at a reflector the size of a paperback novel about 240,000 miles (385,000 kilometers) away from Earth. They announced today, in collaboration with their French colleagues, that they received signal back for the first time, an encouraging result that could enhance laser experiments used to study the physics of the universe.
The reflector NASA scientists aimed for is mounted on the Lunar Reconnaissance Orbiter (LRO), a spacecraft that has been studying the Moon from its orbit since 2009.
«Read the rest of this article»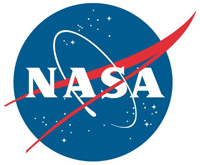 Washington, D.C. – NASA passed a major milestone Friday in its goal to restore America's human spaceflight capability when SpaceX's Crew Dragon returned to Earth after a five-day mission docked to the International Space Station.
About 6 hours after departing the space station, Crew Dragon splashed down at 7:45am CT approximately 230 miles off the coast of Cape Canaveral, Florida. SpaceX retrieved the spacecraft from the Atlantic Ocean and is transporting it back to port on the company's recovery ship.
«Read the rest of this article»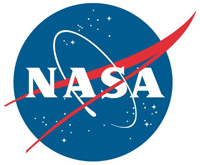 Washington, D.C. – Following a scheduled assessment of weather conditions for splashdown, teams from NASA and SpaceX are proceeding with preparations to bring NASA astronauts Robert Behnken and Douglas Hurley home to Earth aboard the SpaceX Crew Dragon "Endeavour" spacecraft.
Conditions are "Go" at the primary targeted site, off the coast Pensacola, and alternate site off the coast of Panama City in the Gulf of Mexico for splashdown and recovery on Sunday, August 2nd, 2020. Teams will continue to closely monitor Hurricane Isaias and evaluate impacts to the potential splashdown sites.
«Read the rest of this article»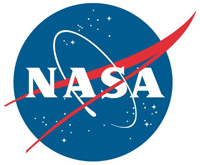 Washington, D.C. – Flight controllers for NASA's Mars 2020 mission have returned the spacecraft to nominal flight operations.
Launched on July 30th, 2020, at 6:50am CT (4:50am PDT), Mars 2020 entered a state called safe mode soon after it was placed on an interplanetary trajectory because a sensor indicated that part of the spacecraft was slightly colder than expected. When a spacecraft enters safe mode, all but essential systems are turned off until it receives new commands from mission control.
«Read the rest of this article»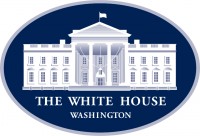 Washington, D.C. – "America's kids need us now more than ever," First Lady Melania Trump writes.

"The disruptions caused by the COVID-19 pandemic have had a serious impact on America's children and those who care for them, from parents and teachers to child welfare workers and foster families . . . We are doing all we can to establish commonsense solutions that best serve our children in the welfare system."
«Read the rest of this article»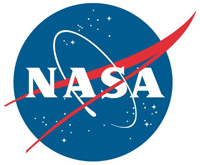 Pasadena, CA – NASA is preparing to send the first woman and next man to the Moon, part of a larger strategy to send the first astronauts to the surface of Mars. But before they get there, they'll be faced with a critical question: What should they wear on Mars, where the thin atmosphere allows more radiation from the Sun and cosmic rays to reach the ground?
Amy Ross is looking for answers. An advanced spacesuit designer at NASA's Johnson Space Center in Houston, she's developing new suits for the Moon and Mars.
«Read the rest of this article»