Topic: Hampton VA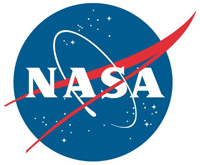 Washington, D.C. – Four advanced space concepts from NASA's Jet Propulsion Laboratory have been selected to receive grants for further research and development.
Early-stage research into futuristic space ideas – a lunar levitation track system, light bending lunar power system, method for making soil from asteroid material, and more – could help revolutionize NASA's technology toolbox and pioneer new kinds of missions. More than a dozen researchers from within the agency, industry, and academia will receive grants from the NASA Innovative Advanced Concepts (NIAC) program to study their concepts' feasibility.
«Read the rest of this article»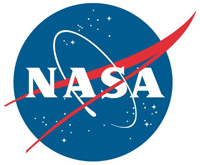 Hampton, VA – On October 8th, 2020, with COVID-19 Coronavirus safety protocols in place, team members of the Mars 2020 Perseverance rover mission waited for a reply from the Mars Entry, Descent, and Landing Instrumentation 2 (MEDLI2) suite onboard the spacecraft, which is currently en route to the Red Planet.
MEDLI2 is a collection of sensors that will measure aerothermal environments and thermal protection system material performance during the atmospheric entry phase of the Mars 2020 mission.
«Read the rest of this article»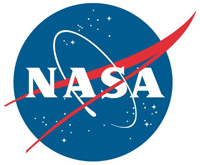 Hampton, VA – With schools nationwide returning to virtual learning due to the COVID-19 Coronavirus pandemic, the need to find quick and educational content is paramount. One NASA initiative looks to close the science-information gap.
"Teachers now more than ever need high-quality digital resources that are aligned to standards and engage students in critical skills like data analysis and interpretation," said Jessica Taylor, a physical scientist at NASA's Langley Research Center in Hampton, Virginia.
«Read the rest of this article»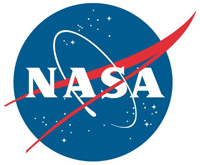 Mountain View, CA – When a natural disaster occurs, an impressive number of participants are often needed to help with the response. Consider just the number of different aircraft that might be involved in fighting a wildfire: tankers releasing fire retardant, lead planes to guide them, helicopters dropping off field crews, aircraft from which smokejumpers arrive on the scene… And that's to say nothing of the activity taking place on the ground.
Responding to an emergency like this – or a hurricane or search and rescue effort, to name a few – requires extensive collaboration among a host of groups that, right now, is coordinated manually under challenging conditions. This makes communication difficult.
«Read the rest of this article»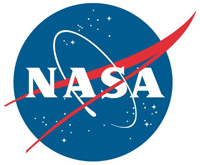 Washington, D.C. – From the rim of Shackleton crater to permanently shadowed regions on the Moon, a NASA-developed sensor suite could allow robotic and crewed missions to land precisely on the lunar surface within half the distance of a football field.
Technologies to enable exact and soft landings on the Moon and other worlds will fly on Blue Origin's next New Shepard suborbital rocket launch was supposed to launch on September 24th but had to be scrubbed. When a new launch time is announced, it will be posted to nasa.gov/live and the NASA TV Upcoming Events page.
«Read the rest of this article»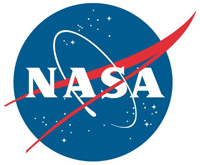 Washington, D.C. – NASA is advancing a laser-based technology designed to help spacecraft land on a proverbial dime for missions to the Moon and Mars.
The technology will undergo testing on upcoming suborbital rocket launches with Blue Origin on its New Shepard rocket and ride to the Moon on several commercial landers as part of the Artemis program. Simultaneously, companies are using the technology to help self-driving cars navigate rush hour traffic on this planet.
«Read the rest of this article»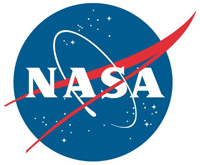 Hampton, VA – Many exploration destinations in our solar system are frigid and require hardware that can withstand the extreme cold. During NASA's Artemis missions, temperatures at the Moon's South Pole will drop drastically during the lunar night. Farther into the solar system, on Jupiter's moon Europa, temperatures never rise above -260 degrees Fahrenheit (-162 degrees Celsius) at the equator.
One NASA project is developing special gears that can withstand the extreme temperatures experienced during missions to the Moon and beyond. Typically, in extremely low temperatures, gears – and the housing in which they're encased, called a gearbox – are heated.
«Read the rest of this article»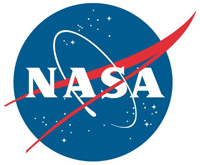 Washington, D.C. – While scientists around the world are confined to their homes during the COVID-19 Coronavirus pandemic, Earth observing satellites continue to orbit and send back images that reveal connections between the pandemic and the environment. "Satellites collect data all the time and don't require us to go out anywhere," Hannah Kerner, an assistant research professor at the University of Maryland in College Park, said.
Kerner is among eight researchers recently awarded a rapid-turnaround project grant, which supports investigators as they explore how COVID-19 Coronavirus lockdown measures are impacting the environment and how the environment can affect how the virus is spread.
«Read the rest of this article»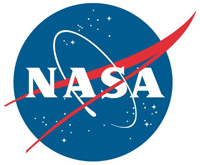 Pasadena, CA – NASA's Ecosystem Spaceborne Thermal Radiometer Experiment on International Space Station (ECOSTRESS) captured a birds-eye view of the vast Apple fire raging in Southern California.
The wildfire began on the evening of Friday, July 31st, after two smaller fires merged and rapidly grew in the hot conditions in Riverside County, east of Los Angeles, prompting the evacuation of thousands of residents. Air temperatures have soared past 100 degrees Fahrenheit (38 degrees Celsius), stressing the vegetation and turning the area into a tinderbox. By Monday, the wildfire had exploded to over 26,000 acres.
«Read the rest of this article»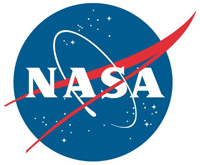 Washington, D.C. – NASA has created a space radiation simulator where researchers can speed up understanding of radiation risks astronauts face, and develop techniques to reduce those risks, as they head to the Moon under the Artemis Program and prepare for future missions to Mars.
Based on new technology and an innovative design for creating a broad spectrum of galactic cosmic rays (GCRs), the new space radiation simulator was developed through collaborations with world-leading space radiation researchers at NASA's Langley Research Center in Hampton, Virginia and the NASA Space Radiation Laboratory at Brookhaven National Laboratory in Upton, New York.
«Read the rest of this article»