Topic: Technology
Clarksville, TN – In partnership with CDE Lightband, Tennessee Valley Authority (TVA), and Bicentennial Volunteers Inc, Kenwood Middle School was awarded $5,000 in STEM grant funds. STEM at its core is a teaching philosophy that blends Science, Technology, Engineering, and Math together which offers students the opportunity to experience real-world applications.
«Read the rest of this article»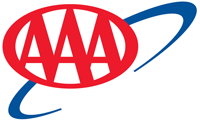 Tampa, FL – Visual and mental attention is key to safe driving, yet many in-vehicle technologies can cause drivers to lose sight and focus of the road ahead.
Hands-free, voice-command features and other interactive technologies increasingly common in new vehicles may create visual and mental distractions that unintentionally provide motorists with a false sense of security about their safety behind the wheel. Just because a technology is available in your vehicle, does not mean it is safe to use while driving.
«Read the rest of this article»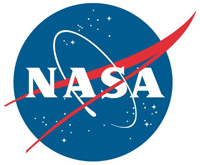 Pasadena, CA – As NASA pushes the frontiers of science and human exploration, the agency also advances technology to modernize life on Earth, including drones, self-driving cars and other innovations.
NASA's diverse missions spur the creation and improvement of thousands of new products that make life better for people around the world. Dozens of the latest examples are featured in the newest edition of NASA's Spinoff publication, including several from NASA's Jet Propulsion Laboratory in Southern California, and many illustrating how NASA is working to shape the coming revolution of autonomous vehicles on the roads and in the air.
«Read the rest of this article»
Austin Peay State University (APSU)

Clarksville, TN – Austin Peay State University and the APSU College of Science, Technology, Engineering and Mathematics (STEM) recently celebrated women in STEM by launching a high-altitude balloon carrying two dolls adorned in American Girl NASA space suits.
The dolls reached 93,914 feet at 11:13am January 24th, 2019.
«Read the rest of this article»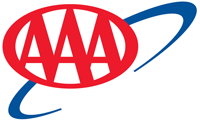 Washington, D.C. – New vehicle infotainment systems take drivers' eyes and attention off the road and hands off the wheel for potentially dangerous periods of time, according to new research from the AAA Foundation for Traffic Safety.
Drivers using in-vehicle technologies like voice-based and touch screen features were visually and mentally distracted for more than 40 seconds when completing tasks like programming navigation or sending a text message.
«Read the rest of this article»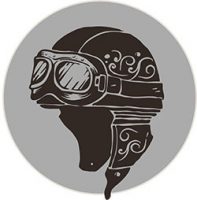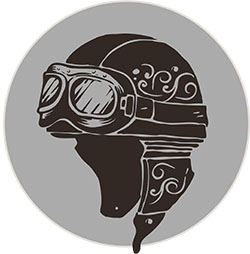 Clarksville, TN – I've been riding since January 2016. My first bike was a 2016 Harley-Davidson Street Glide Special.
I LOVED that bike. I put 32,000 miles on it.
I took it to Texas, Alabama, Florida, Georgia, Kentucky and all throughout Tennessee. I had a Stage 1 kit on it and kept it serviced. It was a magnificent bike.
In 2017, with all the traveling I do, I traded for the 2017 Ultra-Limited. It offered the new Milwaukee Eight engine, had more storage, heated grips and updated technology. I've put 24,000 miles on it so far.
«Read the rest of this article»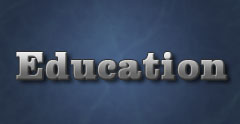 Clarksville, TN – In 2014, the Tennessee Legislature passed a law that cursive writing had to be taught in public schools. The sequence of events leading up to this and the political influences that had caused cursive writing to be almost a lost art reveal the trends not only in education but in society itself.
Cursive writing is also called longhand, script, handwriting, looped writing, joined-up writing, joint writing, or running writing. This style of penmanship handwriting where letters or symbols are conjoined in a flowing manner. The original purpose of this type of writing was to make the process faster.
«Read the rest of this article»
Written by Joshua Buck
Public Affairs Officer, NASA Headquarters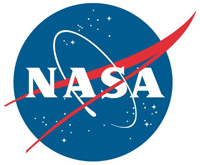 Washington, D.C. – Imagine a world with extreme temperatures that can wreak havoc on unprotected spacecraft and habitat components; a world where water is so scarce that plants are outfitted with sensors so farmers can avoid overwatering them; a world where precious water supplies are found in underground oases by satellites in orbit; a world where systems filter, recycle and purify air for the survival of inhabitants huddled in shelters.
Although images of human habitation on Mars may have filled your mind, the world just described is actually Earth, and the technologies cited are spinoffs, or technologies developed by the American space program that have gone on to benefit the public.
«Read the rest of this article»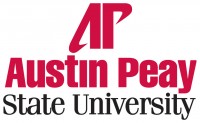 Clarksville, TN – While most college students spend their summers pool- or beachside, Austin Peay State University chemistry major Shelia Johnson will be taking advantage of a unique opportunity by learning alongside some of the region's brightest medical minds.
A chemistry major planning to pursue PharmD/PhD degrees upon graduation, Johnson is in her second summer as an Aspirnaut summer research intern at Vanderbilt Medical Center in Nashville, TN.
«Read the rest of this article»

Nashville, TN – For more than a century, Girl Scouts has been filling a vital community need by providing a place where girls can truly be girls.
Through Girl Scouts, girls (grades K-12) can't wait for the fun, adventure and new experiences that will come.
In Girl Scouts, girls participate in innovative programming in an all-girl environment. They help their communities, enjoy the outdoors and participate in programs that focus on financial literacy, healthy living, leadership, science, technology, engineering, arts and mathematics (STEAM). «Read the rest of this article»