Topic: National Aeronautics and Space Administration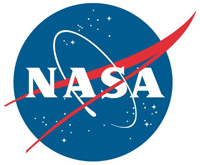 Greenbelt, MD – According to independent analyses by NASA and the National Oceanic and Atmospheric Administration (NOAA), Earth's global surface temperatures in 2019 were the second warmest since modern record keeping began in 1880.
Globally, 2019 temperatures were second only to those of 2016 and continued the planet's long-term warming trend: the past five years have been the warmest of the last 140 years.
«Read the rest of this article»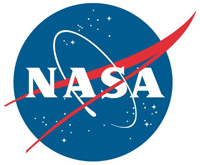 Pasadena, CA – NASA says that since a magnitude-6.4 earthquake struck Puerto Rico last week, aftershocks near its southwestern coast have been relentless. The frequency and intensity of the aftershocks continue to cause damage on this already-vulnerable part of the island.
NASA scientists are helping local and federal agencies assess the extent of that damage. Using synthetic aperture radar data from the Copernicus Sentinel-1 satellites operated by the European Space Agency (ESA), the Advanced Rapid Imaging and Analysis (ARIA) team at NASA's Jet Propulsion Laboratory and Caltech in Pasadena, California, created a new damage map that includes the southwestern coast near the main quake's epicenter.
«Read the rest of this article»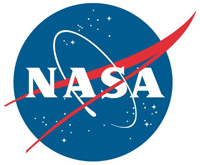 Mountain View, CA – Science fiction often imagines our future on Mars and other planets as run by machines, with metallic cities and flying cars rising above dunes of red sand. But the reality may be even stranger – and "greener."
Instead of habitats made of metal and glass, NASA is exploring technologies that could grow structures out of fungi to become our future homes in the stars, and perhaps lead to more sustainable ways of living on Earth as well.
«Read the rest of this article»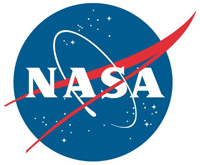 Washington, D.C. – NASA and SpaceX are preparing to launch the final, major test before astronauts fly aboard the Crew Dragon spacecraft and Falcon 9 rocket to the International Space Station as part of the agency's Commercial Crew Program.
The test, known as in-flight abort, will demonstrate the spacecraft's escape capabilities — showing that the crew system can protect astronauts even in the unlikely event of an emergency during launch. The uncrewed flight test is targeted for 7:00amam CT Saturday, January 18th, 2020 at the start of a four-hour test window, from Launch Complex 39A in Florida.
«Read the rest of this article»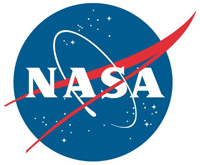 Greenbelt, MD – Astronomers and visualization specialists from NASA's Universe of Learning program have combined the visible, infrared and X-ray vision of NASA's Great Observatories to create a three-dimensional representation of the dynamic Crab Nebula, the tattered remains of an exploded star.
The multiwavelength computer graphics visualization is based on images from the NASA Chandra X-ray Observatory, the NASA Hubble Space Telescope and the NASA Spitzer Space Telescope.
«Read the rest of this article»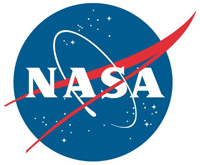 Greenbelt, MD – In 2019, when Wolf Cukier finished his junior year at Scarsdale High School in New York, he joined NASA's Goddard Space Flight Center in Greenbelt, Maryland, as a summer intern. His job was to examine variations in star brightness captured by NASA's Transiting Exoplanet Survey Satellite (TESS) and uploaded to the Planet Hunters TESS citizen science project.
"I was looking through the data for everything the volunteers had flagged as an eclipsing binary, a system where two stars circle around each other and from our view eclipse each other every orbit," Cukier said.
«Read the rest of this article»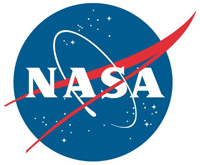 Washington, D.C. – NASA says one of the brightest and most massive star-forming regions in our galaxy, the Omega or Swan Nebula, came to resemble the shape resembling a swan's neck we see today only relatively recently.
New observations reveal that its regions formed separately over multiple eras of star birth. The new image from the Stratospheric Observatory for Infrared Astronomy, or SOFIA, is helping scientists chronicle the history and evolution of this well-studied nebula.
"The present-day nebula holds the secrets that reveal its past; we just need to be able to uncover them," said Wanggi Lim, a Universities Space Research Association scientist at the SOFIA Science Center at NASA's Ames Research Center in California's Silicon Valley.
«Read the rest of this article»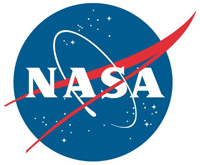 Washington, D.C. – NASA has captured an extremely crisp infrared image of the center of our Milky Way galaxy. Spanning a distance of more than 600 light-years, this panorama reveals details within the dense swirls of gas and dust in high resolution, opening the door to future research into how massive stars are forming and what's feeding the supermassive black hole at our galaxy's core.
Among the features coming into focus are the jutting curves of the Arches Cluster containing the densest concentration of stars in our galaxy, as well as the Quintuplet Cluster with stars a million times brighter than our Sun. Our galaxy's black hole takes shape with a glimpse of the fiery-looking ring of gas surrounding it.
«Read the rest of this article»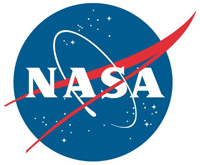 Pasadena, CA – Using NASA's Hubble Space Telescope and a new observing technique, astronomers have found that dark matter forms much smaller clumps than previously known. This result confirms one of the fundamental predictions of the widely accepted "cold dark matter" theory.
All galaxies, according to this theory, form and are embedded within clouds of dark matter. Dark matter itself consists of slow-moving, or "cold," particles that come together to form structures ranging from hundreds of thousands of times the mass of the Milky Way galaxy to clumps no more massive than the heft of a commercial airplane. (In this context, "cold" refers to the particles' speed.)
«Read the rest of this article»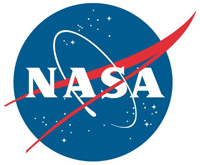 Greenbelt, MD – NASA's Terra satellite provided before and after imagery that showed the extent of the fires that have been ravaging Australia's Kangaroo Island. Kangaroo Island lies off the mainland of South Australia, southwest of Adelaide.
About a third of the island is made up of protected nature reserves which are home to native wildlife which includes sea lions, koalas and diverse and endangered bird species, including glossy black-cockatoos which have been brought back from the brink of extinction over the last two decades.
«Read the rest of this article»