Topic: National Aeronautics and Space Administration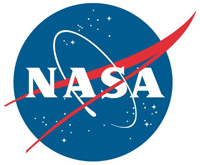 Washington, D.C. – NASA has released the first map showing the global geology of Saturn's largest moon, Titan, has been completed and fully reveals a dynamic world of dunes, lakes, plains, craters and other terrains.
Titan is the only planetary body in our solar system other than Earth known to have stable liquid on its surface. But instead of water raining down from clouds and filling lakes and seas as on Earth, on Titan what rains down is methane and ethane – hydrocarbons that we think of as gases but that behave as liquids in Titan's frigid climate.
«Read the rest of this article»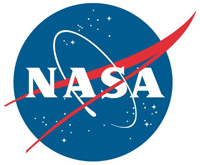 Hampton, VA – The team at the Center for Brain Immunology and Glia (BIG) at the University of Virginia looks a lot like the multinational collaboration onboard the International Space Station, with researchers from 16 different countries combining their talents to do biomedical research.
Led by Dr. Jonathan Kipnis, the BIG team's research is big indeed, as they work together to find treatments for major neurological diseases such as multiple sclerosis, Parkinson's, Alzheimer's, stroke, and dementia.
«Read the rest of this article»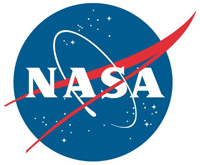 Washington, D.C. – A high-altitude NASA plane is taking off with a new instrument to measure the Moon's brightness and eventually help Earth observing sensors make more accurate measurements.
The airborne Lunar Spectral Irradiance Instrument (air-LUSI) is flying aboard NASA's ER-2 airplane. The ER-2 is able to soar above clouds, about 70,000 feet above ground.
«Read the rest of this article»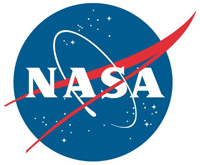 Mountain View, CA – A rich history, 21st-century expertise and the technological leadership of a one-of-a-kind region stood front and center during U.S. Vice President Mike Pence's visit to NASA's Ames Research Center in California's Silicon Valley on November 14th, 2019.
Touring with NASA Administrator Jim Bridenstine, the vice president commended Ames' innovators and visionaries for their role in building Silicon Valley into a technological powerhouse and in bringing expert knowledge and dedication to the center's endeavors today. Pence learned about some of these during his time at Ames, with visits to facilities and projects critical for the Artemis program.
«Read the rest of this article»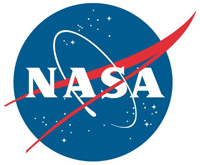 Pasadena, CA – NASA says even by the wild standards of the outer solar system, the strange orbits that carry Neptune's two innermost moons are unprecedented, according to newly published research.
Orbital dynamics experts are calling it a "dance of avoidance" performed by the tiny moons Naiad and Thalassa. The two are true partners, orbiting only about 1,150 miles (1,850 kilometers) apart. But they never get that close to each other; Naiad's orbit is tilted and perfectly timed. Every time it passes the slower-moving Thalassa, the two are about 2,200 miles (3,540 kilometers) apart.
«Read the rest of this article»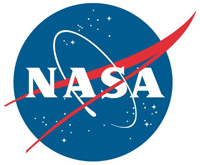 Pasadena, CA – Scientists with NASA's Mars 2020 rover have discovered what may be one of the best places to look for signs of ancient life in Jezero Crater, where the rover will land on February 18th, 2021.
A paper published today in the journal Icarus identifies distinct deposits of minerals called carbonates along the inner rim of Jezero, the site of a lake more than 3.5 billion years ago. On Earth, carbonates help form structures that are hardy enough to survive in fossil form for billions of years, including seashells, coral and some stromatolites – rocks formed on this planet by ancient microbial life along ancient shorelines, where sunlight and water were plentiful.
«Read the rest of this article»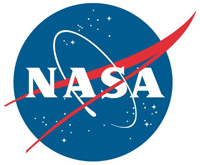 Washington, D.C. – All four RS-25 engines were structurally mated to the core stage for NASA's Space Launch System (SLS) rocket for Artemis I, the first mission of SLS and NASA's Orion spacecraft. To complete assembly of the rocket stage, engineers and technicians are now integrating the propulsion and electrical systems within the structure.
The completed core stage with all four RS-25 engines attached is the largest rocket stage NASA has built since the Saturn V stages for the Apollo Program that first sent Americans to the Moon.
«Read the rest of this article»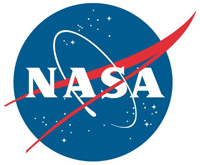 Greenbelt, MD – NASA's Neutron star Interior Composition Explorer (NICER) telescope on the International Space Station detected a sudden spike of X-rays at about 9:04pm CDT on August 20th. The burst was caused by a massive thermonuclear flash on the surface of a pulsar, the crushed remains of a star that long ago exploded as a supernova.
The X-ray burst, the brightest seen by NICER so far, came from an object named SAX J1808.4-3658, or J1808 for short. The observations reveal many phenomena that have never been seen together in a single burst. In addition, the subsiding fireball briefly brightened again for reasons astronomers cannot yet explain.
«Read the rest of this article»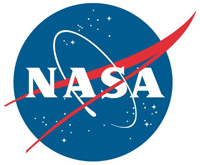 Washington, D.C. – NASA's Space Launch System (SLS) rocket delivers propulsion in stages to send NASA's Orion spacecraft and heavy cargo to the Moon for the Artemis lunar missions.
At liftoff, the core stage and twin solid rocket boosters fire to propel the rocket off the launch pad send it into orbit. Once in orbit, the upper stage provides the in-space propulsion to set the spacecraft on a precise trajectory.
«Read the rest of this article»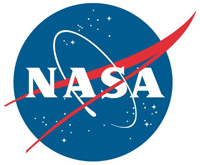 Pasadena, CA – NASA will contribute an instrument to a European space mission that will explore the atmospheres of hundreds of planets orbiting stars beyond our Sun, or exoplanets, for the first time.
The instrument, called the Contribution to ARIEL Spectroscopy of Exoplanets, or CASE, adds scientific capabilities to ESA's (the European Space Agency's) Atmospheric Remote-sensing Infrared Exoplanet Large-survey, or ARIEL, mission.
«Read the rest of this article»