Topic: National Aeronautics and Space Administration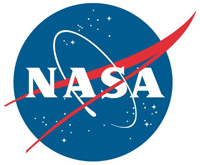 Washington, D.C. – Across NASA's many missions, thousands of scientists, engineers, and other experts and professionals all over the country are doing what they do best, but now from home offices and via video conferencing.
With most personnel supporting missions remotely to keep onsite staff at a minimal level in response to Coronavirus (COVID-19), the Agency is moving ahead strongly with everything from space exploration to using our technology and innovation to help inform policy makers.
«Read the rest of this article»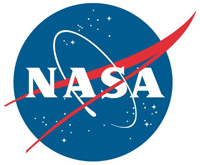 Washington, D.C. – When NASA sends astronauts to the surface of the Moon in 2024, it will be the first time outside of watching historical footage most people witness humans walking on another planetary body. Building on these footsteps, future robotic and human explorers will put in place infrastructure for a long-term sustainable presence on the Moon.
NASA recently proposed a plan to go from limited, short-term Apollo-era exploration of the 1960s, to a 21st Century plan in a report to the National Space Council. With the Artemis program, we will explore more of the Moon than ever before to make the next giant leap – sending astronauts to Mars.
«Read the rest of this article»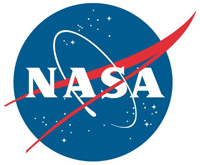 Pasadena, CA – Final assembly and testing of NASA's Mars Perseverance Rover continues at Kennedy Space Center in Florida as the July launch window approaches. In some of the last steps required prior to stacking the spacecraft components in the configuration they'll be in atop the Atlas V rocket, the rover's wheels and parachute have been installed.
Perseverance received its six flight wheels on March 30th, 2020. While the rover took a test drive last December, it was on "flight spares" that wouldn't be making the trip to Mars.
«Read the rest of this article»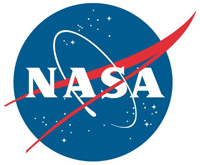 Greenbelt, MD – NASA's Wide Field Infrared Survey Telescope (WFIRST) will search for planets outside our solar system toward the center of our Milky Way galaxy, where most stars are. Studying the properties of exoplanet worlds will help us understand what planetary systems throughout the galaxy are like and how planets form and evolve.
Combining WFIRST's findings with results from NASA's Kepler and Transiting Exoplanet Survey Satellite (TESS) missions will complete the first planet census that is sensitive to a wide range of planet masses and orbits, bringing us a step closer to discovering habitable Earth-like worlds beyond our own.
«Read the rest of this article»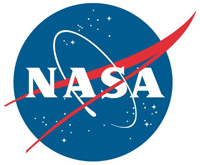 Pasadena, CA – The NASA Mars Helicopter is riding to the Red Planet this summer with NASA's Mars Perseverance rover. The helicopter's chief engineer, Bob Balaram, shares the saga of how it came into being.
Even before this interviewer can finish the question, "Did anyone ever tell you this was a crazy idea?" Bob Balaram jumps in: "Everyone. All the time."
This "crazy idea" is the Mars Helicopter, currently at Kennedy Space Center waiting to hitch a ride to the Red Planet on the Mars Perseverance rover this summer.
«Read the rest of this article»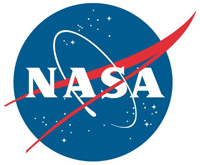 Greenbelt, MD – Astronomers have found the best evidence for the perpetrator of a cosmic homicide: a black hole of an elusive class known as "intermediate-mass," which betrayed its existence by tearing apart a wayward star that passed too close.
Weighing in at about 50,000 times the mass of our Sun, the black hole is smaller than the supermassive black holes (at millions or billions of solar masses) that lie at the cores of large galaxies, but larger than stellar-mass black holes formed by the collapse of a massive star.
«Read the rest of this article»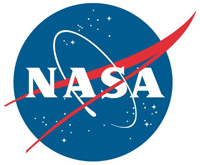 Pasadena, CA – NASA has selected a new mission to study how the Sun generates and releases giant space weather storms – known as solar particle storms – into planetary space.
Not only will such information improve understanding of how our solar system works, but it ultimately can help protect astronauts traveling to the Moon and Mars by providing better information on how the Sun's radiation affects the space environment they must travel through.
«Read the rest of this article»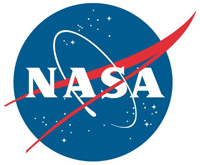 Washington, D.C. – NASA says that beyond their beauty, images of Earth at night have a practical use. The nighttime lights of cities, highways, and other infrastructure are fingerprints of how civilization has spread across the planet. For some researchers, those lights not only speak to where we live, but how.
A team of scientists from NASA's Goddard Space Flight Center (GSFC) and Universities Space Research Association (USRA) has detected signs of the recent shutdown of business and transportation around Hubei province in central China.
«Read the rest of this article»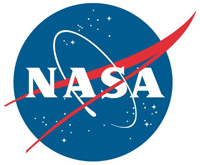 Washington, D.C. – NASA's aeronautical innovators are embracing a more inclusive vision for the future of air travel in at least one major research area, and the terminology they will use from now on will reflect that more comprehensive view of what's on the horizon.
Bottom line: The thinking on Urban Air Mobility (UAM) has advanced so much that it was decided Advanced Air Mobility (AAM) was a better term to use.
«Read the rest of this article»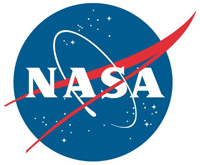 Washington, D.C. – NASA has selected SpaceX of Hawthorne, California, as the first U.S. commercial provider under the Gateway Logistics Services contract to deliver cargo, experiments and other supplies to the agency's Gateway in lunar orbit. The award is a significant step forward for NASA's Artemis program that will land the first woman and next man on the Moon by 2024 and build a sustainable human lunar presence.
At the Moon, NASA and its partners will gain the experience necessary to mount a historic human mission to Mars.
«Read the rest of this article»