Topic: Mars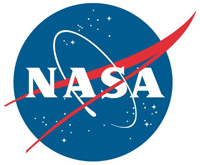 Pasadena, CA – NASA's Curiosity Mars rover has started a road trip that will continue through the summer across roughly a mile (1.6 kilometers) of terrain. By trip's end, the rover will be able to ascend to the next section of the 3-mile-tall Martian (5-kilometer-tall) mountain it's been exploring since 2014, searching for conditions that may have supported ancient microbial life.
Located on the floor of Gale Crater, Mount Sharp is composed of sedimentary layers that built up over time. Each layer helps tell the story about how Mars changed from being more Earth-like – with lakes, streams and a thicker atmosphere – to the nearly-airless, freezing desert it is today.
«Read the rest of this article»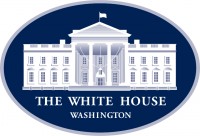 Washington, D.C. – PRESIDENT DONALD TRUMP: Wow. Are you having a good time? (Applause.) Members of Congress, members of my cabinet, and my fellow Americans: The First Lady and I are delighted to welcome you to the second annual Salute to America. (Applause.)
On this wonderful day, we celebrate our history, our heroes, our heritage, our great American flag, and our freedom. Happy Fourth of July to everyone. (Applause.)
«Read the rest of this article»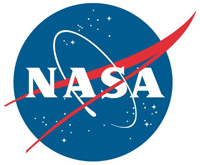 Washington, D.C. – NASA has created a space radiation simulator where researchers can speed up understanding of radiation risks astronauts face, and develop techniques to reduce those risks, as they head to the Moon under the Artemis Program and prepare for future missions to Mars.
Based on new technology and an innovative design for creating a broad spectrum of galactic cosmic rays (GCRs), the new space radiation simulator was developed through collaborations with world-leading space radiation researchers at NASA's Langley Research Center in Hampton, Virginia and the NASA Space Radiation Laboratory at Brookhaven National Laboratory in Upton, New York.
«Read the rest of this article»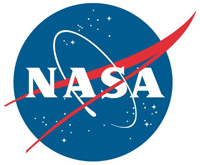 Huntsville, AL – NASA has taken the next steps toward building Space Launch System (SLS) solid rocket boosters to support as many as six additional flights, for a total of up to nine Artemis missions.
The agency is continuing to work with Northrop Grumman of Brigham City, Utah, the current lead contractor for the solid rocket boosters that will launch the first three Artemis missions, including the mission that will land the first woman and next man on the Moon in 2024.
«Read the rest of this article»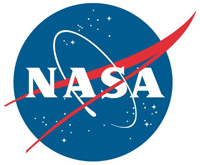 Huntsville, AL – On Wednesday, June 24th, 2020, engineers completed the Space Launch System (SLS) rocket's structural testing campaign for the Artemis lunar missions by testing the liquid oxygen structural test article to find its point of failure.
"The Space Launch System and Marshall test team have done a tremendous job of accomplishing this test program, marking a major milestone not only for the SLS Program but also for the Artemis program," said John Honeycutt, the SLS Program Manager. "From building the test stands, support equipment and test articles to conducting the tests and analyzing the data, it is remarkable work that will help send astronauts to the Moon."
«Read the rest of this article»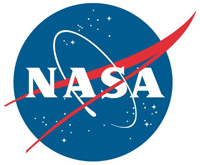 Pasadena, CA – NASA's Ingenuity Mars Helicopter will travel with the Perseverance rover through 314 million miles (505 million kilometers) of interplanetary space to get to Mars. But for the team working on the first experimental flight test on another planet, engineering the final 5 inches (13 centimeters) of the journey has been among the most challenging of all.
To safely navigate those 5 inches – the distance Ingenuity will travel from where it's stowed on the rover to the surface of Mars – they came up with the ingenious Mars Helicopter Delivery System.
«Read the rest of this article»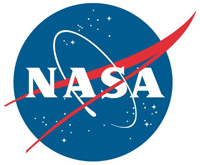 Washington, D.C. – NASA has explored much of the solar system, but only a handful of missions have entered the atmospheres of planets other than our own and successfully touched down on their surfaces. Most of our neighboring planets have never seen the wheels of a rover, and never before has a robot we've sent to another planet returned to Earth.
NASA needs technology to protect spacecraft as they enter the atmospheres of worlds near and far, from Venus to Uranus. And when we finally bring samples back from places like Mars, NASA needs to ensure those precious pieces of alien worlds are safe as they come back to Earth.
«Read the rest of this article»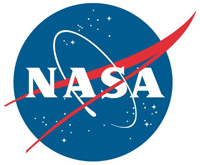 Pasadena, CA – NASA's Perseverance Mars rover is just over a month from its July 20th, 2020 targeted launch date. The rover's astrobiology mission will seek signs of past microscopic life on Mars, explore the geology of the Jezero Crater landing site, and demonstrate key technologies to help prepare for future robotic and human exploration.
And the rover will do all that while collecting the first samples of Martian rock and regolith (broken rock and dust) for return to Earth by a set of future missions.
«Read the rest of this article»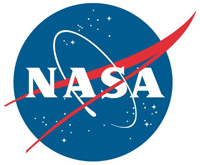 Pasadena, CA – NASA's Curiosity Mars rover occasionally stops to stargaze. Recently, it captured a shot of Earth and Venus in the Red Planet's night sky.
Curiosity aimed its Mast Camera, or Mastcam, at the heavens about 75 minutes after sunset on June 5th, 2020, the 2,784th Martian day, or sol, of the mission. A two-image twilight panorama reveals Earth in one frame and Venus in the other.
Both planets appear as mere pinpoints of light, owing to a combination of distance and dust in the air; they would normally look like very bright stars.
«Read the rest of this article»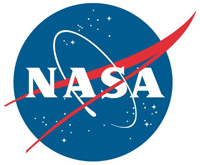 Pasadena, CA – Three new views of the Martian moon Phobos have been captured by NASA's Odyssey orbiter. Taken this past winter and this spring, they capture the moon as it drifts into and out of Mars' shadow.
The orbiter's infrared camera, the Thermal Emission Imaging System (THEMIS), has been used to measure temperature variations across the surface of Phobos that provide insight into the composition and physical properties of the moon. Further study could help settle a debate over whether Phobos, which is about 16 miles (25 kilometers) across, is a captured asteroid or an ancient chunk of Mars that was blasted off the surface by an impact.
«Read the rest of this article»