Topic: Mars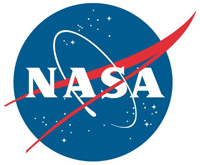 Huntsville, AL – As part of the Artemis program, NASA is returning astronauts to the Moon where we will prepare for human exploration of Mars. Additive manufacturing, or 3D printing, experts from NASA, industry, and academia are pioneering methods to print the rocket parts that could power those journeys.
NASA's Rapid Analysis and Manufacturing Propulsion Technology project, or RAMPT, is advancing development of an additive manufacturing technique to 3D print rocket engine parts using metal powder and lasers.
«Read the rest of this article»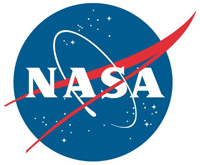 Pasadena, CA – As NASA's Mars rover Perseverance hurtles through space toward the Red Planet, the six-wheeler's twin is ready to roll here on Earth.
A full-scale engineering version of the Mars 2020 Perseverance rover – outfitted with wheels, cameras, and powerful computers to help it drive autonomously – has just moved into its garage home at NASA's Jet Propulsion Laboratory in Southern California.
«Read the rest of this article»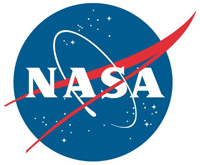 Washington, D.C. – As NASA begins assembling the boosters for the Space Launch System (SLS) rocket that will power the first Artemis mission to the Moon, teams in Utah are evaluating materials and processes to improve rocket boosters for use on missions after Artemis III.
NASA completed a full-scale booster test for NASA's Space Launch System rocket in Promontory, Utah, on September 2nd, 2020. NASA and Northrop Grumman, the SLS booster lead contractor, will use data from the test to evaluate the motor's performance using potential new materials and processes that can be incorporated into future boosters.
«Read the rest of this article»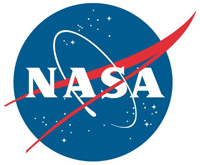 Pasadena, CA – Mars has long been known for its rust. Iron on its surface, combined with water and oxygen from the ancient past, give the Red Planet its hue. But scientists were recently surprised to find evidence that our airless Moon has rust on it as well.
A new paper in Science Advances reviews data from the Indian Space Research Organization's Chandrayaan-1 orbiter, which discovered water ice and mapped out a variety of minerals while surveying the Moon's surface in 2008.
«Read the rest of this article»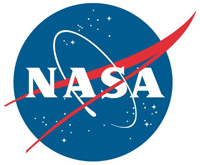 Washington, D.C. – NASA and Boeing continue to make progress toward the company's second uncrewed flight test of the CST-100 Starliner spacecraft prior to flying astronauts to the International Space Station as part of NASA's Commercial Crew Program.
The Commercial Crew Program currently is targeting no earlier than December 2020 for launch of the uncrewed Orbital Flight Test-2 (OFT-2) pending hardware readiness, flight software qualification, and launch vehicle and space station manifest priorities.
«Read the rest of this article»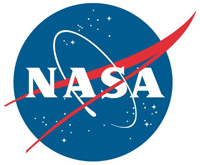 Pasadena, CA – Since leaving Earth 15 years ago, NASA's Mars Reconnaissance Orbiter has reshaped our understanding of the Red Planet. The veteran spacecraft studies temperatures in Mars' thin atmosphere, peers underground with radar, and detects minerals on the planet's surface. But perhaps what it's become best known for are stunning images.
Among its instruments, MRO carries three cameras: The Mars Color Imager (MARCI) has a fisheye lens that produces a daily global view. The Context Camera (CTX) provides 19-mile-wide (30-kilometer-wide) black-and-white terrain shots.
«Read the rest of this article»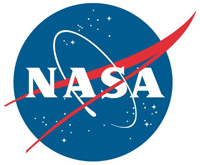 Washington, D.C. – NASA and SpaceX are targeting no earlier than October 23rd, 2020 for the first operational flight with astronauts of the Crew Dragon spacecraft and Falcon 9 rocket to the International Space Station as a part of the agency's Commercial Crew Program. NASA's SpaceX Crew-1 mission will be the first of regular rotational missions to the space station following completion of NASA certification.
The mission will carry Crew Dragon commander Michael Hopkins, pilot Victor Glover, and mission specialist Shannon Walker, all of NASA, along with Japan Aerospace Exploration Agency (JAXA) mission specialist Soichi Noguchi for a six-month science mission aboard the orbiting laboratory following launch from Launch Complex 39A at NASA's Kennedy Space Center in Florida.
«Read the rest of this article»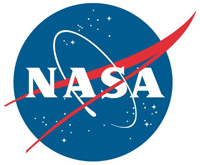 Pasadena, CA – NASA's Ingenuity Mars Helicopter received a checkout and recharge of its power system on Friday, August 7th, 2020, one week into its near seven-month journey to Mars with the Perseverance rover. This marks the first time the helicopter has been powered up and its batteries have been charged in the space environment.
During the eight-hour operation, the performance of the rotorcraft's six lithium-ion batteries was analyzed as the team brought their charge level up to 35%. The project has determined a low charge state is optimal for battery health during the cruise to Mars.
«Read the rest of this article»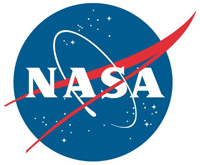 Pasadena, CA – NASA's Dawn spacecraft gave scientists extraordinary close-up views of the dwarf planet Ceres, which lies in the main asteroid belt between Mars and Jupiter. By the time the mission ended in October 2018, the orbiter had dipped to less than 22 miles (35 kilometers) above the surface, revealing crisp details of the mysterious bright regions Ceres had become known for.
Scientists had figured out that the bright areas were deposits made mostly of sodium carbonate – a compound of sodium, carbon, and oxygen.
«Read the rest of this article»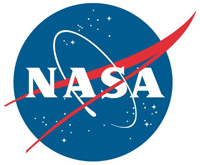 Greenbelt, MD – Vast areas of the Martian night sky pulse in ultraviolet light, according to images from NASA's MAVEN spacecraft. The results are being used to illuminate complex circulation patterns in the Martian atmosphere.
The MAVEN team was surprised to find that the atmosphere pulsed exactly three times per night, and only during Mars' spring and fall. The new data also revealed unexpected waves and spirals over the winter poles, while also confirming the Mars Express spacecraft results that this nightglow was brightest over the winter polar regions.
«Read the rest of this article»