Topic: Mars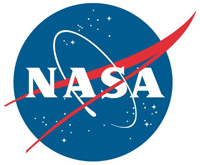 Washington, D.C. – A Northrop Grumman Cygnus resupply spacecraft is on its way to the International Space Station with about 7,500 pounds of science investigations and cargo after launching at 2:21pm CT Saturday from NASA's Wallops Flight Facility in Virginia.
The spacecraft launched on an Antares 230+ rocket from the Virginia Mid-Atlantic Regional Spaceport's Pad 0A at Wallops and is scheduled to arrive at the space station at about 3:05am Tuesday, February 18th. Coverage of the spacecraft's approach and arrival will begin at 1:30am on NASA Television and the agency's website.
«Read the rest of this article»
Jim Bridenstine addresses NASA's ambitious plans for the coming years, including Mars Sample Return.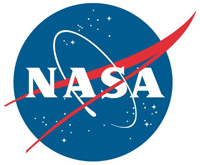 Washington, D.C. – "President Donald Trump's Fiscal Year 2021 budget for NASA is worthy of 21st century exploration and discovery. The President's budget invests more than $25 billion in NASA to fortify our innovative human space exploration program while maintaining strong support for our agency's full suite of science, aeronautics and technology work.
"The budget proposed represents a 12% increase and makes this one of the strongest budgets in NASA history. The reinforced support from the President comes at a critical time as we lay the foundations for landing the first woman and the next man on the South Pole of the Moon by 2024. This budget keeps us firmly on that path.
«Read the rest of this article»
SuperCam is a rock-vaporizing instrument that will help scientists hunt for Mars fossils.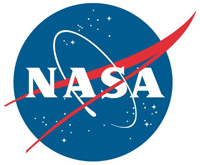 Pasadena, CA – NASA is sending a new laser-toting robot to Mars. But unlike the lasers of science fiction, this one is used for studying mineralogy and chemistry from up to about 20 feet (7 meters) away. It might help scientists find signs of fossilized microbial life on the Red Planet, too.
One of seven instruments aboard the Mars 2020 rover that launches this summer, SuperCam was built by a team of hundreds and packs what would typically require several sizable pieces of equipment into something no bigger than a cereal box.
«Read the rest of this article»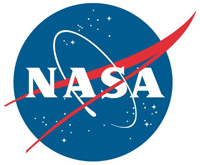 Washington, D.C. – After setting a record for the longest single spaceflight in history by a woman, NASA astronaut Christina Koch returned to Earth Thursday, along with Soyuz Commander Alexander Skvortsov of the Russian space agency Roscosmos and Luca Parmitano of ESA (European Space Agency).
The trio departed the International Space Station at 11:50pm CST and made a safe, parachute-assisted landing at 3:12am (3:12pm Kazakhstan time) southeast of the remote town of Dzhezkazgan, Kazakhstan.
«Read the rest of this article»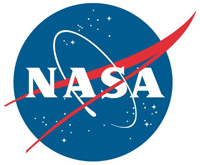 Washington, D.C. – NASA astronaut Christina Koch is set to return to Earth on Thursday, February 6th, 2020 after 328 days living and working aboard the International Space Station. Her mission is the longest single spaceflight by any woman, which is helping scientists gather data for future missions to the Moon and Mars.
Koch will return to Earth alongside ESA (European Space Agency) astronaut Luca Parmitano and Russian cosmonaut Alexander Skvortsov. She has been a crew member for three expeditions – 59, 60 and 61 – during her first spaceflight.
«Read the rest of this article»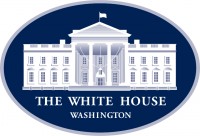 Washington, D.C. – THE PRESIDENT: Thank you very much. Thank you. Thank you very much.
Madam Speaker, Mr. Vice President, members of Congress, the First Lady of the United States — (applause) — and my fellow citizens:
Three years ago, we launched the great American comeback. Tonight, I stand before you to share the incredible results. Jobs are booming, incomes are soaring, poverty is plummeting, crime is falling, confidence is surging, and our country is thriving and highly respected again. (Applause.) America's enemies are on the run, America's fortunes are on the rise, and America's future is blazing bright.
«Read the rest of this article»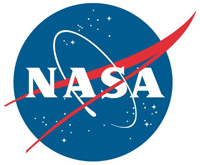 Greenbelt, MD – NASA's MAVEN (Mars Atmosphere and Volatile EvolutioN) spacecraft has discovered "layers" and "rifts" in the electrically charged part of the upper atmosphere (the ionosphere) of Mars. The phenomenon is very common at Earth and causes unpredictable disruptions to radio communications.
However, we do not fully understand them because they form at altitudes that are very difficult to explore at Earth. The unexpected discovery by MAVEN shows that Mars is a unique laboratory to explore and better understand this highly disruptive phenomenon.
«Read the rest of this article»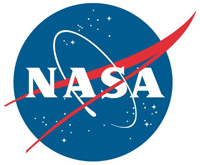 Mountain View, CA – Science fiction often imagines our future on Mars and other planets as run by machines, with metallic cities and flying cars rising above dunes of red sand. But the reality may be even stranger – and "greener."
Instead of habitats made of metal and glass, NASA is exploring technologies that could grow structures out of fungi to become our future homes in the stars, and perhaps lead to more sustainable ways of living on Earth as well.
«Read the rest of this article»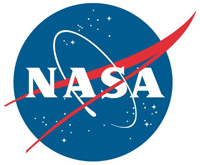 Washington, D.C. – In 2020, NASA will be taking long strides toward returning astronauts to the Moon, continuing the exploration of Mars and developing new technology to make supersonic aircraft fly more quietly.
Artemis: Returning astronauts to the Moon
Under Artemis, NASA will send new science instruments and technology demonstrations to study the Moon, accelerate plans to send astronauts to the Moon by 2024, and establish sustainable lunar exploration by 2028.
«Read the rest of this article»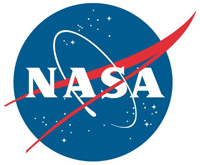 Mountain View, CA – NASA's BASALT project finds that science experts on this planet will be able to guide astronauts' scientific exploration on Mars while it's happening, despite a sometimes 40-minute round-trip lag in communications with Earth. But the devil's in the details – and there are a lot of them.
A scene that first played out on the Moon in 1972 happened again, years later, in Hawaii. While exploring the lunar surface, Apollo 17 astronaut and geologist Harrison Schmitt spotted some bright orange soil – an important clue about the Moon's volcanic history. You can hear the excitement in his voice in recordings, but mission control in Houston couldn't see what was so remarkable in the video beamed back to Earth.
«Read the rest of this article»