Topic: Carbon Dioxide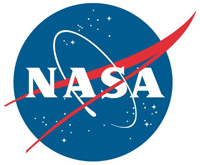 Pasadena, CA – Using ground, airborne, and satellite data, a diverse team of international researchers – including NASA scientists – has created a new method to assess how the changes in forests over the past two decades have impacted carbon concentrations in the atmosphere.
In addition to better understanding the overall role of forests in the global carbon cycle, the scientists were also able to distinguish between the contributions of various forest types, confirming that among forests, tropical forests are those responsible for the largest component of global carbon fluctuations – both absorbing more carbon than other forest types, and releasing more carbon into the atmosphere due to deforestation and degradation.
«Read the rest of this article»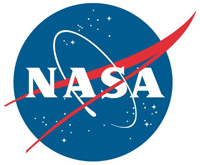 Pasadena, CA – One of the hardest things about sending astronauts to Mars will be getting them home. Launching a rocket off the surface of the Red Planet will require industrial quantities of oxygen, a crucial part of propellant: A crew of four would need about 55,000 pounds (25 metric tons) of it to produce thrust from 15,000 pounds (7 metric tons) of rocket fuel.
That's a lot of propellant. But instead of shipping all that oxygen, what if the crew could make it out of thin (Martian) air? A first-generation oxygen generator aboard NASA's Perseverance rover will test technology for doing exactly that.
«Read the rest of this article»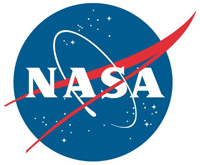 Edwards Air Force Base, CA – When you think about what astronauts do in space, you probably don't picture them taking out the trash.
As NASA prepares to return astronauts to the Moon and then venture to Mars, a lot of planning goes into how to keep crews safe and healthy and enable them to do as much science as possible. One of the challenges is how to handle trash. The Orbital Syngas/Commodity Augmentation Reactor (OSCAR) project, is an avenue to evolve new and innovative technology for dealing with garbage in space.
«Read the rest of this article»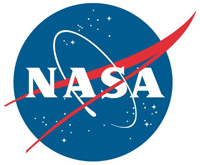 Greenbelt, MD – By studying the chemical elements on Mars today, including carbon and oxygen, NASA scientists can work backwards to piece together the history of a planet that once had the conditions necessary to support life.
Weaving this story, element by element, from roughly 140 million miles (225 million kilometers) away is a painstaking process. But scientists aren't the type to be easily deterred. Orbiters and rovers at Mars have confirmed that the planet once had liquid water, thanks to clues that include dry riverbeds, ancient shorelines, and salty surface chemistry.
«Read the rest of this article»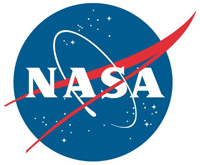 Pasadena, CA – A new NASA/university study of carbon dioxide emissions for 20 major cities around the world provides the first direct, satellite-based evidence that as a city's population density increases, the carbon dioxide it emits per person declines, with some notable exceptions.
The study also demonstrates how satellite measurements of this powerful greenhouse gas can give fast-growing cities new tools to track carbon dioxide emissions and assess the impact of policy changes and infrastructure improvements on their energy efficiency.
«Read the rest of this article»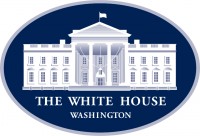 Washington, D.C. – "President Donald Trump told Americans not to panic over the coronavirus Wednesday, saying he's taken the reins, U.S. patients are recovering, and his decision to defy critics and restrict travel from China is working," Tom Howell Jr. reports for The Washington Times.

"It turned out to be a very good thing," the President said. "Because of all we've done the risk to the American people remains very low."
«Read the rest of this article»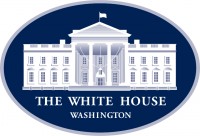 Washington, D.C. – Today, the Council of Economic Advisers released its annual Economic Report of the President.
The Report shows that three years into the Donald Trump Administration, the U.S. economy continues to outperform pre-2016 election expectations, delivering inclusive gains to American families.
«Read the rest of this article»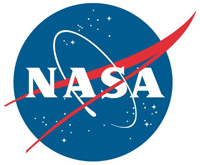 Pasadena, CA – Sue Smrekar really wants to go back to Venus. In her office at NASA's Jet Propulsion Laboratory in Pasadena, California, the planetary scientist displays a 30-year-old image of Venus' surface taken by the Magellan spacecraft, a reminder of how much time has passed since an American mission orbited the planet.
The image reveals a hellish landscape: a young surface with more volcanoes than any other body in the solar system, gigantic rifts, towering mountain belts and temperatures hot enough to melt lead.
«Read the rest of this article»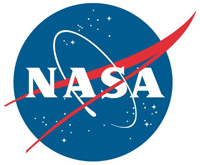 Greenbelt, MD – For the first time in the history of space exploration, NASA scientists have measured the seasonal changes in the gases that fill the air directly above the surface of Gale Crater on Mars.
As a result, they noticed something baffling: oxygen, the gas many Earth creatures use to breathe, behaves in a way that so far scientists cannot explain through any known chemical processes.
Over the course of three Mars years (or nearly six Earth years) an instrument in the Sample Analysis at Mars (SAM) portable chemistry lab inside the belly of NASA's Curiosity rover inhaled the air of Gale Crater and analyzed its composition.
«Read the rest of this article»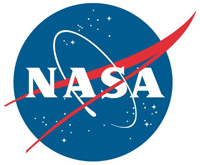 Pasadena, CA – A new NASA study shows that over the last 20 years, the atmosphere above the Amazon rainforest has been drying out, increasing the demand for water and leaving ecosystems vulnerable to fires and drought. It also shows that this increase in dryness is primarily the result of human activities.
Scientists at NASA's Jet Propulsion Laboratory in Pasadena, California, analyzed decades of ground and satellite data over the Amazon rainforest to track both how much moisture was in the atmosphere and how much moisture was needed to maintain the rainforest system.
«Read the rest of this article»