Topic: earth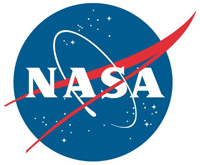 Washington, D.C. – A historic moment is on the horizon for NASA's OSIRIS-REx mission. In just a few weeks, the robotic OSIRIS-REx spacecraft will descend to asteroid Bennu's boulder-strewn surface, touch down for a few seconds and collect a sample of the asteroid's rocks and dust – marking the first time NASA has grabbed pieces of an asteroid, which will be returned to Earth for study.
On October 20th, 2020 the mission will perform the first attempt of its Touch-And-Go (TAG) sample collection event. This series of maneuvers will bring the spacecraft down to site Nightingale, a rocky area 52 ft (16 m) in diameter in Bennu's northern hemisphere, where the spacecraft's robotic sampling arm will attempt to collect a sample.
«Read the rest of this article»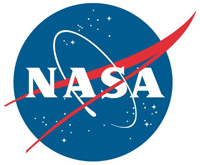 Pasadena, CA – A small near-Earth asteroid (or NEA) will briefly visit Earth's neighborhood on Thursday, September 24th, 2020 zooming past at a distance of about 13,000 miles (22,000 kilometers) above our planet's surface. The asteroid will make its close approach below the ring of geostationary satellites orbiting about 22,000 miles (36,000 kilometers) away from Earth.
Based on its brightness, scientists estimate that 2020 SW is roughly 15 to 30 feet (5 to 10 meters) wide – or about the size of a small school bus.
«Read the rest of this article»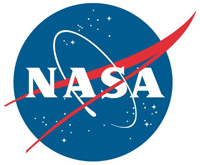 Greenbelt, MD – An international effort that brought together more than 60 ice, ocean, and atmosphere scientists from three dozen international institutions has generated new estimates of how much of an impact Earth's melting ice sheets could have on global sea levels by 2100.
If greenhouse gas emissions continue apace, Greenland and Antarctica's ice sheets could together contribute more than 15 inches (38 centimeters) of global sea level rise – and that's beyond the amount that has already been set in motion by Earth's warming climate.
«Read the rest of this article»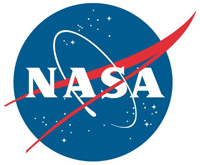 Pasadena, CA – An international team of astronomers using NASA's Transiting Exoplanet Survey Satellite (TESS) and retired Spitzer Space Telescope has reported what may be the first intact planet found closely orbiting a white dwarf, the dense leftover of a Sun-like star, only 40% larger than Earth.
The Jupiter-size object, called WD 1856 b, is about seven times larger than the white dwarf, named WD 1856+534. It circles this stellar cinder every 34 hours, more than 60 times faster than Mercury orbits our Sun.
«Read the rest of this article»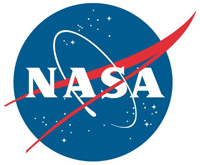 Pasadena, CA – As NASA's Mars rover Perseverance hurtles through space toward the Red Planet, the six-wheeler's twin is ready to roll here on Earth.
A full-scale engineering version of the Mars 2020 Perseverance rover – outfitted with wheels, cameras, and powerful computers to help it drive autonomously – has just moved into its garage home at NASA's Jet Propulsion Laboratory in Southern California.
«Read the rest of this article»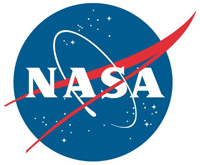 Pasadena, CA – When a satellite by the name of Sentinel-6 Michael Freilich launches this November, its primary focus will be to monitor sea level rise with extreme precision. But an instrument aboard the spacecraft will also provide atmospheric data that will improve weather forecasts, track hurricanes, and bolster climate models.
"Our fundamental goal with Sentinel-6 is to measure the oceans, but the more value we can add, the better," said Josh Willis, the mission's project scientist at NASA's Jet Propulsion Laboratory in Southern California. "It's not every day that we get to launch a satellite, so collecting more useful data about our oceans and atmosphere is a bonus."
«Read the rest of this article»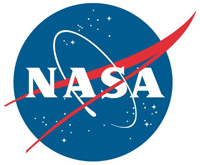 Washington, D.C. – While scientists around the world are confined to their homes during the COVID-19 Coronavirus pandemic, Earth observing satellites continue to orbit and send back images that reveal connections between the pandemic and the environment. "Satellites collect data all the time and don't require us to go out anywhere," Hannah Kerner, an assistant research professor at the University of Maryland in College Park, said.
Kerner is among eight researchers recently awarded a rapid-turnaround project grant, which supports investigators as they explore how COVID-19 Coronavirus lockdown measures are impacting the environment and how the environment can affect how the virus is spread.
«Read the rest of this article»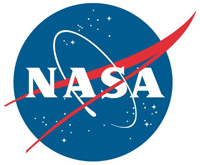 Pasadena, CA – Near Earth Asteroids, or NEAs, pass by our home planet all the time. But an SUV-size asteroid set the record this past weekend for coming closer to Earth than any other known NEA: It passed 1,830 miles (2,950 kilometers) above the southern Indian Ocean on Sunday, August 15th at 11:08pm CT (Saturday, August 15th at 9:08pm PDT).
At roughly 10 to 20 feet (3 to 6 meters) across, asteroid 2020 QG is very small by asteroid standards: If it had actually been on an impact trajectory, it would likely have become a fireball as it broke up in Earth's atmosphere, which happens several times a year.
«Read the rest of this article»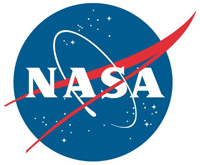 Greenbelt, MD – Yesterday, the NASA's OSIRIS-REx spacecraft performed its final practice run of the sampling sequence, reaching an approximate altitude of 131 feet (40 meters) over sample site Nightingale before executing a back-away burn. Nightingale, OSIRIS-REx's primary sample collection site, is located within a crater in Bennu's northern hemisphere.
The approximately four-hour "Matchpoint" rehearsal took the spacecraft through the first three of the sampling sequence's four maneuvers: the orbit departure burn, the "Checkpoint" burn and the Matchpoint burn.
«Read the rest of this article»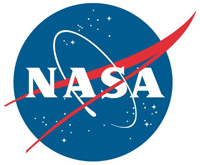 Greenbelt, MD – Dozens of times over the last decade NASA scientists have launched laser beams at a reflector the size of a paperback novel about 240,000 miles (385,000 kilometers) away from Earth. They announced today, in collaboration with their French colleagues, that they received signal back for the first time, an encouraging result that could enhance laser experiments used to study the physics of the universe.
The reflector NASA scientists aimed for is mounted on the Lunar Reconnaissance Orbiter (LRO), a spacecraft that has been studying the Moon from its orbit since 2009.
«Read the rest of this article»