Topic: earth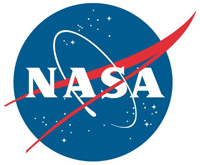 Washington, D.C. – When NASA sends astronauts to the surface of the Moon in 2024, it will be the first time outside of watching historical footage most people witness humans walking on another planetary body. Building on these footsteps, future robotic and human explorers will put in place infrastructure for a long-term sustainable presence on the Moon.
NASA recently proposed a plan to go from limited, short-term Apollo-era exploration of the 1960s, to a 21st Century plan in a report to the National Space Council. With the Artemis program, we will explore more of the Moon than ever before to make the next giant leap – sending astronauts to Mars.
«Read the rest of this article»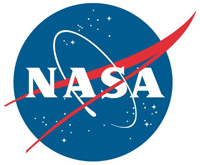 Huntsville, AL – Future NASA Artemis lunar landers could use next-generation thrusters, the small rocket engines used to make alterations in a spacecraft's flight path or altitude, to enter lunar orbit and descend to the surface. Before the engines make the trip to the Moon, helping deliver new science instruments and technology demonstrations, they're being tested here on Earth.
NASA and Frontier Aerospace of Simi Valley, California, performed roughly 60 hot-fire tests on two thruster prototypes over the course of 10 days.
«Read the rest of this article»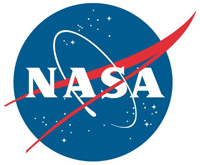 Greenbelt, MD – NASA says Asteroid Bennu's most prominent boulder, a rock chunk jutting out 71 ft (21.7 m) from the asteroid's southern hemisphere, finally has a name. The boulder – which is so large that it was initially detected from Earth – is officially designated Benben Saxum after the primordial hill that first arose from the dark waters in an ancient Egyptian creation myth.
Benben Saxum and 11 other features on the asteroid are the first to receive official Bennu feature names approved by the International Astronomical Union (IAU), the internationally recognized authority for naming celestial bodies and their surface features.
«Read the rest of this article»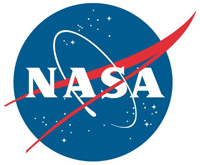 Pasadena, CA – As NASA pushes the frontiers of science and human exploration, the agency also advances technology to modernize life on Earth, including drones, self-driving cars and other innovations.
NASA's diverse missions spur the creation and improvement of thousands of new products that make life better for people around the world. Dozens of the latest examples are featured in the newest edition of NASA's Spinoff publication, including several from NASA's Jet Propulsion Laboratory in Southern California, and many illustrating how NASA is working to shape the coming revolution of autonomous vehicles on the roads and in the air.
«Read the rest of this article»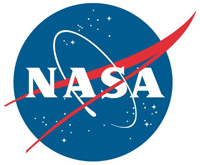 Pasadena, CA – Starting in early March, NASA's Voyager 2 spacecraft will quietly coast through interstellar space without receiving commands from Earth. That's because the Voyager's primary means of communication, the Deep Space Network's 70-meter-wide (230-feet-wide) radio antenna in Canberra, Australia, will be undergoing critical upgrades for about 11 months.
During this time, the Voyager team will still be able to receive science data from Voyager 2 on its mission to explore the outermost edge of the Sun's domain and beyond.
«Read the rest of this article»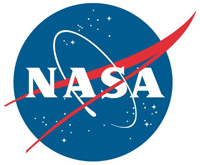 Greenbelt, MD – A proposed mission called DAVINCI+ could one day fly the first U.S. spacecraft since 1978 to study the atmosphere of Venus.
On February 13th, NASA announced that DAVINCI+, named after the visionary Renaissance artist and scientist Leonardo da Vinci, is one of four teams selected under the agency's Discovery Program to develop concept studies for new missions in this decade to various intriguing destinations in the solar system.
«Read the rest of this article»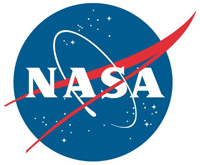 Houston, TX – A variety of science investigations, along with supplies and equipment, launch to the International Space Station on the 20th SpaceX commercial resupply services mission.
The Dragon cargo spacecraft is scheduled to leave Earth March 2nd from Space Launch Complex 40 at Cape Canaveral Air Force Station in Florida. Its cargo includes research on particle foam manufacturing, water droplet formation, the human intestine and other cutting-edge investigations.
«Read the rest of this article»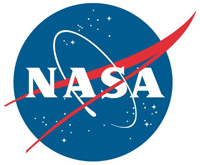 Pasadena, CA – NASA has selected four Discovery Program investigations to develop concept studies for new missions. Although they're not official missions yet and some ultimately may not be chosen to move forward, the selections focus on compelling targets and science that are not covered by NASA's active missions or recent selections. Final selections will be made next year.
NASA's Discovery Program invites scientists and engineers to assemble a team to design exciting planetary science missions that deepen what we know about the solar system and our place in it.
«Read the rest of this article»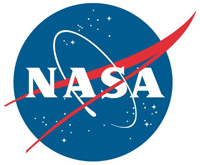 Washington, D.C. – After setting a record for the longest single spaceflight in history by a woman, NASA astronaut Christina Koch returned to Earth Thursday, along with Soyuz Commander Alexander Skvortsov of the Russian space agency Roscosmos and Luca Parmitano of ESA (European Space Agency).
The trio departed the International Space Station at 11:50pm CST and made a safe, parachute-assisted landing at 3:12am (3:12pm Kazakhstan time) southeast of the remote town of Dzhezkazgan, Kazakhstan.
«Read the rest of this article»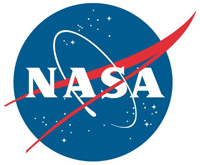 Greenbelt, MD – NASA's MAVEN (Mars Atmosphere and Volatile EvolutioN) spacecraft has discovered "layers" and "rifts" in the electrically charged part of the upper atmosphere (the ionosphere) of Mars. The phenomenon is very common at Earth and causes unpredictable disruptions to radio communications.
However, we do not fully understand them because they form at altitudes that are very difficult to explore at Earth. The unexpected discovery by MAVEN shows that Mars is a unique laboratory to explore and better understand this highly disruptive phenomenon.
«Read the rest of this article»