Topic: earth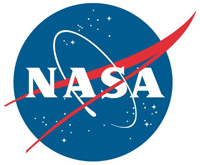 Washington, D.C. – NASA says the Earth is pocked with roughly 190 major meteor craters, yet scientists only know the age of just a few. Recently, A NASA scientist analyzed the age of the Yarrabubba meteor crater in Australia and found it to be 2.229 billion years old, making it now the oldest crater currently known.
"It's 200 million years older than the previously oldest known crater, which was the over 200-kilometer Vredefort Dome crater in South Africa," said Timmons Erickson, a research scientist with the Astromaterials Research and Exploration Science division, or ARES, at NASA's Johnson Space Center.
«Read the rest of this article»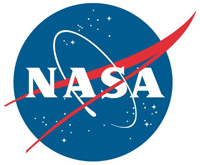 Washington, D.C. – On Sunday, January 19th, 2020 NASA and SpaceX completed a launch escape demonstration of the company's Crew Dragon spacecraft and Falcon 9 rocket. This was the final major flight test of the spacecraft before it begins carrying astronauts to the International Space Station under NASA's Commercial Crew Program.
The launch escape test began at 9:30am CT with liftoff from historic Launch Complex 39A at NASA's Kennedy Space Center in Florida on a mission to show the spacecraft's capability to safely separate from the rocket in the unlikely event of an inflight emergency.
«Read the rest of this article»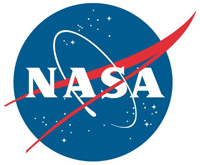 Greenbelt, MD – The 2019 Norway Campaign has come to an end with two of three missions being launched. The Cusp Heating Investigation, or CHI mission, was successfully launched December 10th — citizen scientists Hearts In The Ice, affiliated with the Aurorasaurus project, captured imagery of the launch from the ground in Svalbard.
The Investigation of Cusp Irregularities-5 or ICI-5 mission launched November 26th. After 17 launch attempts, the Cusp Region Experiment-2, or CREX-2, mission, was not able to get off the ground due to a combination of unacceptable weather conditions and a lack of science activity.
«Read the rest of this article»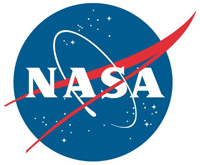 Pasadena, CA – Mission operators at NASA's Jet Propulsion Laboratory in Pasadena, California, have lost contact with the ASTERIA satellite, a briefcase-sized spacecraft designed to study planets outside our solar system.
The last successful communication with ASTERIA, short for Arcsecond Space Telescope Enabling Research in Astrophysics, was on December 5th; attempts to contact it are expected to continue into March 2020.
ASTERIA belongs to a category of satellites called CubeSats, which vary in size but are typically smaller than a suitcase.
«Read the rest of this article»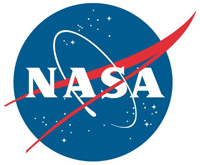 Mountain View, CA – NASA's BASALT project finds that science experts on this planet will be able to guide astronauts' scientific exploration on Mars while it's happening, despite a sometimes 40-minute round-trip lag in communications with Earth. But the devil's in the details – and there are a lot of them.
A scene that first played out on the Moon in 1972 happened again, years later, in Hawaii. While exploring the lunar surface, Apollo 17 astronaut and geologist Harrison Schmitt spotted some bright orange soil – an important clue about the Moon's volcanic history. You can hear the excitement in his voice in recordings, but mission control in Houston couldn't see what was so remarkable in the video beamed back to Earth.
«Read the rest of this article»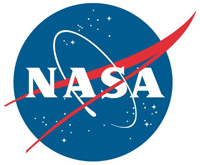 Greenbelt, MD – NASA's Fermi Gamma-ray Space Telescope has discovered a faint but sprawling glow of high-energy light around a nearby pulsar. If visible to the human eye, this gamma-ray "halo" would appear about 40 times bigger in the sky than a full Moon. This structure may provide the solution to a long-standing mystery about the amount of antimatter in our neighborhood.
"Our analysis suggests that this same pulsar could be responsible for a decade-long puzzle about why one type of cosmic particle is unusually abundant near Earth," said Mattia Di Mauro, an astrophysicist at the Catholic University of America in Washington and NASA's Goddard Space Flight Center in Greenbelt, Maryland.
«Read the rest of this article»

Peterson Air Force Base, CO – NORAD is tracking Santa's flight across the world just like it's predecessor did, the Continental Air Defense Command (CONAD), for more than 50 years.
Back in 1955 after a Colorado Springs-based Sears Roebuck & Co. advertisement misprinted the telephone number for children to call Santa. Instead of reaching Santa, the phone number put kids through to the CONAD Commander-in-Chief's operations "hotline." This began the tradition.
«Read the rest of this article»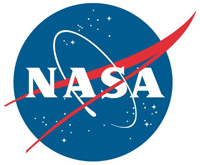 Houston, TX – NASA says Boeing's uncrewed Orbital Flight Test (OFT) will be the second uncrewed test flight of NASA's Commercial Crew Program, a partnership with the aerospace industry to launch astronauts on U.S. rockets and spacecraft from U.S. soil for the first time since 2011.
When Boeing's Starliner spacecraft lifts off on a United Launch Alliance Atlas V rocket December 20th from Space Launch Complex 41 at Cape Canaveral Air Force Station (CCAFS) in Florida, scientists who research how things behave in space will be amongst the eager spectators watching with bated breath.
«Read the rest of this article»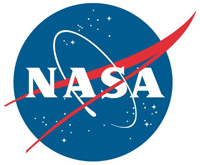 Pasadena, CA – NASA Astronaut Christina Koch recently gave a warm welcome to a very cool arrival to the International Space Station: a new piece of hardware for the Cold Atom Lab, an experimental physics facility that chills atoms to almost absolute zero, or minus 459 degrees Fahrenheit (minus 273 degrees Celsius). That's colder than any known place in the universe.
The Cold Atom Lab has been up and running in the space station's science module since July 2018 and is operated remotely from NASA's Jet Propulsion Laboratory in Pasadena, California. Five groups of scientists on Earth are using the Cold Atom Lab to conduct a variety of experiments to help answer questions about how our world works at the smallest scales.
«Read the rest of this article»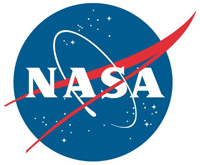 Cape Canaveral, FL – NASA says when Boeing's Orbital Flight Test (OFT) launches on December 20th, 2019, it will be a major step toward returning human spaceflight capability to the U.S.
The uncrewed mission for NASA's Commercial Crew Program will rendezvous and dock Boeing's CST-100 Starliner spacecraft with the International Space Station and return to Earth on December 28th. Starliner will launch atop a United Launch Alliance Atlas V rocket from Space Launch Complex 41 (SLC-41) at Cape Canaveral Air Force Station in Florida.
«Read the rest of this article»