Topic: earth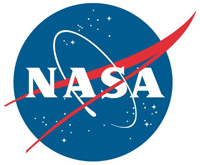 Greenbelt, MD – What started out as a hunt for ice lurking in polar lunar craters turned into an unexpected finding that could help clear some muddy history about the Moon's formation.
Team members of the Miniature Radio Frequency (Mini-RF) instrument on NASA's Lunar Reconnaissance Orbiter (LRO) spacecraft found new evidence that the Moon's subsurface might be richer in metals, like iron and titanium, than researchers thought. That finding, published July 1st in Earth and Planetary Science Letters, could aid in drawing a clearer connection between Earth and the Moon.
«Read the rest of this article»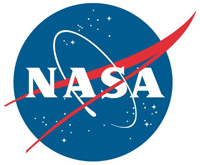 Greenbelt, MD – Measurements from NASA's Transiting Exoplanet Survey Satellite (TESS) have enabled astronomers to greatly improve their understanding of the bizarre environment of KELT-9 b, one of the hottest planets known.
"The weirdness factor is high with KELT-9 b," said John Ahlers, an astronomer at Universities Space Research Association in Columbia, Maryland, and NASA's Goddard Space Flight Center in Greenbelt, Maryland. "It's a giant planet in a very close, nearly polar orbit around a rapidly rotating star, and these features complicate our ability to understand the star and its effects on the planet."
«Read the rest of this article»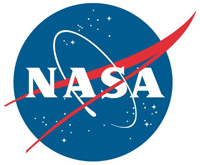 Pasadena, CA – As the time when NASA will begin sending humans back to the Moon draws closer, crewed trips to Mars are an enticing next step. But future space explorers will need new tools when traveling to such distant destinations.
The Deep Space Atomic Clock mission is testing a new navigation technology that could be used by both human and robotic explorers making their way around the Red Planet and other deep space destinations.
In less than a year of operations, the mission has passed its primary goal to become one of the most stable clocks to ever fly in space; it is now at least 10 times more stable than atomic clocks flown on GPS satellites.
«Read the rest of this article»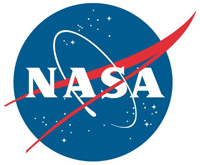 Washington, D.C. – NASA has explored much of the solar system, but only a handful of missions have entered the atmospheres of planets other than our own and successfully touched down on their surfaces. Most of our neighboring planets have never seen the wheels of a rover, and never before has a robot we've sent to another planet returned to Earth.
NASA needs technology to protect spacecraft as they enter the atmospheres of worlds near and far, from Venus to Uranus. And when we finally bring samples back from places like Mars, NASA needs to ensure those precious pieces of alien worlds are safe as they come back to Earth.
«Read the rest of this article»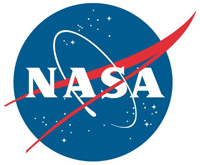 Pasadena, CA – NASA says astronomers tend to have a slightly different sense of time than the rest of us. They regularly study events that happened millions or billions of years ago, and objects that have been around for just as long.
That's partly why the recently discovered neutron star known as Swift J1818.0-1607 is remarkable: A new study in the journal Astrophysical Journal Letters estimates that it is only about 240 years old – a veritable newborn by cosmic standards.
NASA's Neil Gehrels Swift Observatory spotted the young object on March 12th, when it released a massive burst of X-rays.
«Read the rest of this article»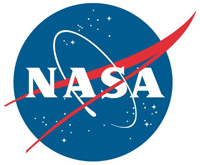 Pasadena, CA – NASA's Curiosity Mars rover occasionally stops to stargaze. Recently, it captured a shot of Earth and Venus in the Red Planet's night sky.
Curiosity aimed its Mast Camera, or Mastcam, at the heavens about 75 minutes after sunset on June 5th, 2020, the 2,784th Martian day, or sol, of the mission. A two-image twilight panorama reveals Earth in one frame and Venus in the other.
Both planets appear as mere pinpoints of light, owing to a combination of distance and dust in the air; they would normally look like very bright stars.
«Read the rest of this article»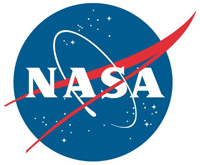 Pasadena, CA – This month marks 25 years since scientists first produced a fifth state of matter, which has extraordinary properties totally unlike solids, liquids, gases and plasmas. The achievement garnered a Nobel Prize and changed physics.
A new study in the journal Nature builds on that legacy. In July 2018, NASA's Cold Atom Lab became the first facility to produce that fifth state of matter, called a Bose-Einstein condensate (BEC), in Earth orbit. A fundamental physics facility on the International Space Station, Cold Atom Lab cools atoms down to ultracold temperatures in order to study their basic physical properties in ways that would not be possible on Earth.
«Read the rest of this article»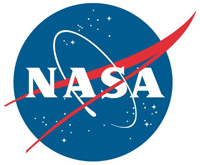 Washington, D.C. – For the first time, a spacecraft has sent back pictures of the sky from so far away that some stars appear to be in different positions than we'd see from Earth.
More than four billion miles from home and speeding toward interstellar space, NASA's New Horizons has traveled so far that it now has a unique view of the nearest stars.
"It's fair to say that New Horizons is looking at an alien sky, unlike what we see from Earth," said Alan Stern, New Horizons principal investigator from Southwest Research Institute (SwRI) in Boulder, Colorado.
«Read the rest of this article»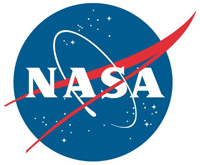 Pasadena, CA – NASA says that once the state-of-the-art Sentinel-6 Michael Freilich satellite launches in November, it will collect the most accurate data yet on sea level – a key indicator of how Earth's warming climate is affecting the oceans, weather and coastlines.
But first, engineers need to ensure that the spacecraft can survive the rigors of launch and of operating in the harsh environment of space. That's where meticulous testing comes in.
At the end of May, engineers finished putting the spacecraft – which is being built in Germany – through a battery of tests that began in November 2019.
«Read the rest of this article»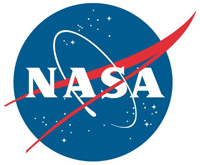 Pasadena, CA – The new research by scientists at NASA and the Italian Space Agency has implications for the entire Saturn system as well as other planets and moons.
Just as our own Moon floats away from Earth a tiny bit more each year, other moons are doing the same with their host planets. As a moon orbits, its gravity pulls on the planet, causing a temporary bulge in the planet as it passes.
Over time, the energy created by the bulging and subsiding transfers from the planet to the moon, nudging it farther and farther out. Our Moon drifts 1.5 inches (3.8 centimeters) from Earth each year.
«Read the rest of this article»