Topic: earth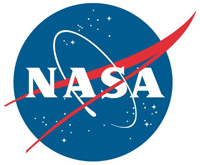 Washington, D.C. – The growing list of "firsts" for Perseverance, NASA's newest six-wheeled robot on the Martian surface, includes converting some of the Red Planet's thin, carbon dioxide-rich atmosphere into oxygen.
A toaster-size, experimental instrument aboard the NASA Mars Perseverance rover called the Mars Oxygen In-Situ Resource Utilization Experiment (MOXIE) accomplished the task. The test took place April 20th, the 60th Martian day, or sol, since the mission landed February 18th.
«Read the rest of this article»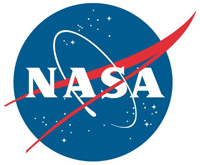 Pasadena, CA – NASA's Jet Propulsion Laboratory in Southern California is providing the instrument that will enable a nonprofit organization called Carbon Mapper to pinpoint and measure methane and carbon dioxide (CO2) point-sources from space.
The data collected by the instrument will help to find super-emitters – the small percentage of individual sources that are responsible for a significant fraction of global emissions of methane and carbon dioxide.
«Read the rest of this article»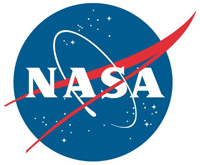 Pasadena, CA – The near-Earth object was thought to pose a slight risk of impacting Earth in 2068, but now radar observations have ruled that out.
After its discovery in 2004, asteroid 99942 Apophis had been identified as one of the most hazardous asteroids that could impact Earth. But that impact assessment changed as astronomers tracked Apophis and its orbit became better determined.
«Read the rest of this article»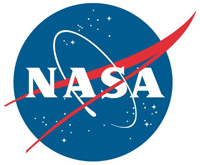 Washington, D.C. – At one-sixth that of Earth, the unique gravity of the lunar surface is one of the many variable conditions that technologies bound for the Moon will need to perform well in. NASA will soon have more options for testing those innovations in lunar gravity thanks to a collaboration with Blue Origin to bring new testing capabilities to the company's New Shepard reusable suborbital rocket system.
Currently, NASA can approximate the Moon's gravity on parabolic flights and in centrifuges on suborbital vehicles – both invaluable options for maturing promising innovations.
«Read the rest of this article»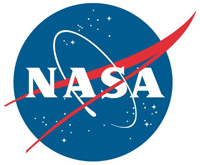 Pasadena, CA – The largest asteroid predicted to pass by our planet in 2021 will be at its closest on March 21st, providing astronomers a rare opportunity to get a good look at a rocky relic that formed at the dawn of our solar system.
Called 2001 FO32, the near-Earth asteroid will make its closest approach at a distance of about 1.25 million miles (2 million kilometers) – or 5 1/4 times the distance from Earth to the Moon. There is no threat of a collision with our planet now or for centuries to come.
«Read the rest of this article»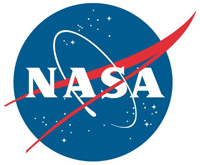 Greenbelt, MD – Look up to the night sky just before dawn, or after dusk, and you might see a faint column of light extending up from the horizon. That luminous glow is the zodiacal light, or sunlight reflected toward Earth by a cloud of tiny dust particles orbiting the Sun.
Astronomers have long thought that the dust is brought into the inner solar system by a few of the asteroid and comet families that venture in from afar.
But now, a team of Juno scientists argues that Mars may be the culprit. They published their finding in a March 9th paper in the Journal of Geophysical Research: Planets.
«Read the rest of this article»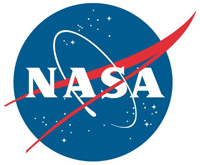 Washington, D.C. – NASA says that in early 2016, an icy visitor from the edge of our solar system hurtled past Earth. It briefly became visible to stargazers as Comet Catalina before it slingshot past the Sun to disappear forevermore out of the solar system.
Among the many observatories that captured a view of this comet, which appeared near the Big Dipper, was the Stratospheric Observatory for Infrared Astronomy, NASA's telescope on an airplane. Using one of its unique infrared instruments, SOFIA was able to pick out a familiar fingerprint within the dusty glow of the comet's tail – carbon.
«Read the rest of this article»
Pasadena, CA –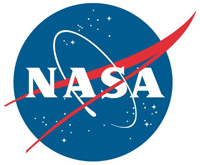 After nearly 2 1/2 years in orbit, a shoebox-size weather satellite phoned home one last time before plunging into Earth's atmosphere and burning up on December 24th, 2020. RainCube (Radar in a CubeSat) was a technology demonstration meant to show that shrinking a weather radar into a low-cost, miniature satellite called a CubeSat could provide science-quality data.
RainCube was deployed on July 13th, 2018, from the International Space Station and had a primary mission of three months.
«Read the rest of this article»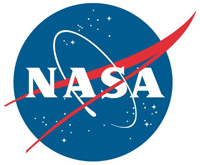 Greenbelt, MD – NASA has approved two heliophysics missions to explore the Sun and the system that drives space weather near Earth. Together, NASA's contribution to the Extreme Ultraviolet High-Throughput Spectroscopic Telescope Epsilon Mission, or EUVST, and the Electrojet Zeeman Imaging Explorer, or EZIE, will help us understand the Sun and Earth as an interconnected system.
Understanding the physics that drive the solar wind and solar explosions – including solar flares and coronal mass ejections – could one day help scientists predict these events, which can impact human technology and explorers in space.
«Read the rest of this article»

Peterson Air Force Base, CO – NORAD is tracking Santa's flight across the world just like it's predecessor did, the Continental Air Defense Command (CONAD), for more than 50 years.
Back in 1955 after a Colorado Springs-based Sears Roebuck & Co. advertisement misprinted the telephone number for children to call Santa. Instead of reaching Santa, the phone number put kids through to the CONAD Commander-in-Chief's operations "hotline." This began the tradition.
«Read the rest of this article»