Topic: earth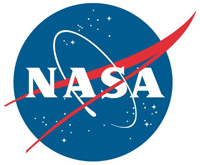 Washington, D.C. – NASA says when a spacecraft built for humans ventures into deep space, it requires an array of features to keep it and a crew inside safe. Both distance and duration demand that spacecraft must have systems that can reliably operate far from home, be capable of keeping astronauts alive in case of emergencies and still be light enough that a rocket can launch it.
Artemis Missions near the Moon will start when NASA's Orion spacecraft leaves Earth atop the world's most powerful rocket, NASA's Space Launch System.
«Read the rest of this article»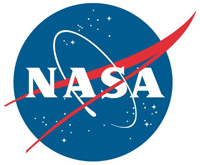 Washington, D.C. – NASA says help may be on the way for the millions of people around the world who suffer from asthma. Pioneering research in orbit is opening new avenues to understanding what goes wrong in patients with airway inflammation.
The results have contributed to the development of quick lung tests for an improved quality of life––both on Earth and in space. With each lungful of air, our bodies absorb oxygen and exhale waste products. In people with asthma, inflammation in the lung adds nitric oxide to exhaled air. Doctors measure the amount of nitric oxide exhaled by patients to help diagnose inflamed lungs and asthma.
«Read the rest of this article»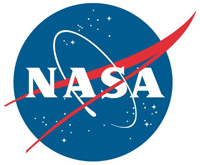 Washington, D.C. – NASA is committed to landing American astronauts, including the first woman and the next man, on the Moon by 2024. Through the agency's Artemis lunar exploration program, we will use innovative new technologies and systems to explore more of the Moon than ever before.
NASA will collaborate with their commercial and international partners to establish sustainable missions by 2028. And then we will use what we learn on and around the Moon to take the next giant leap – sending astronauts to Mars.
«Read the rest of this article»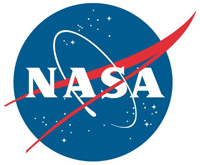 Washington, D.C. – NASA has awarded a $13.7 million contract to Advanced Space of Boulder, Colorado, to develop and operate a CubeSat mission to the same lunar orbit targeted for Gateway – an orbiting outpost astronauts will visit before descending to the surface of the Moon in a landing system as part of NASA's Artemis program.
The Cislunar Autonomous Positioning System Technology Operations and Navigation Experiment (CAPSTONE) is expected to be the first spacecraft to operate in a near rectilinear halo orbit around the Moon.
«Read the rest of this article»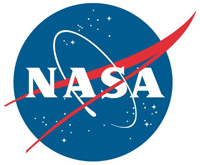 Pasadena, CA – NASA says a newly discovered comet has excited the astronomical community this week because it appears to have originated from outside the solar system. The object – designated C/2019 Q4 (Borisov) – was discovered on August 30th, 2019, by Gennady Borisov at the MARGO observatory in Nauchnij, Crimea.
The official confirmation that comet C/2019 Q4 is an interstellar comet has not yet been made, but if it is interstellar, it would be only the second such object detected. The first, 'Oumuamua, was observed and confirmed in October 2017.
«Read the rest of this article»
Findings May Help Others with Fainting Issues
Dallas, TX – Nearly 50 years after man's first steps on the moon, researchers have discovered a way that may help NASA astronauts spending prolonged time in space come back to Earth on more stable footing, according to new research in the American Heart Association's journal Circulation.
"One of the biggest problems since the inception of the manned space program has been that astronauts have fainted when they came down to Earth ," said Benjamin Levine, M.D., the study's senior author who is professor of Exercise Sciences at UT Southwestern Medical Center and director of the Institute for Exercise and Environmental Medicine at Texas Health Presbyterian Hospital in Dallas.
«Read the rest of this article»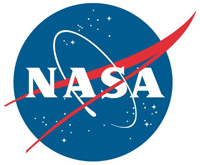 Pasadena, CA – NASA's Jet Propulsion Laboratory has several instruments and spacecraft with eyes on Hurricane Dorian, capturing different types of data from the storm.
NASA's Atmospheric Infrared Sounder (AIRS), aboard the Aqua satellite, senses emitted infrared and microwave radiation from Earth. The information is used to map such atmospheric phenomena as temperature, humidity, and cloud amounts and heights.
«Read the rest of this article»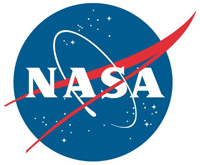 Greenbelt, MD – NASA's newest mission to study the health of Earth's ocean ecosystems and atmosphere is ready to move from design to reality after passing a key review hurdle.
The Plankton, Aerosol, Cloud, ocean Ecosystem (PACE) mission will study phytoplankton — microscopic plants and algae that live in the ocean — as well as the clouds and atmospheric aerosol particles above the water. Every mission goes through a rigorous review process on its journey from idea to launch, and PACE is now cleared to move forward to the critical design phase of the mission.
«Read the rest of this article»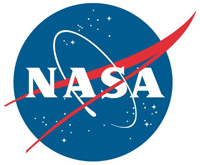 Pasadena, CA – NASA says an atomic clock that could pave the way for autonomous deep space travel was successfully activated last week and is ready to begin its year-long tech demo, the mission team confirmed on Friday, August 23rd, 2019.
Launched in June, NASA's Deep Space Atomic Clock is a critical step toward enabling spacecraft to safely navigate themselves in deep space rather than rely on the time-consuming process of receiving directions from Earth.
«Read the rest of this article»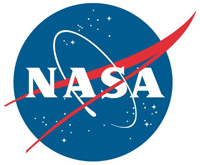 Pasadena, CA – The daily chatter between antennas here on Earth and those on NASA spacecraft at Mars is about to get much quieter for a few weeks.
That's because Mars and Earth will be on opposite sides of the Sun, a period known as Mars solar conjunction. The Sun expels hot, ionized gas from its corona, which extends far into space. During solar conjunction, this gas can interfere with radio signals when engineers try to communicate with spacecraft at Mars, corrupting commands and resulting in unexpected behavior from our deep space explorers.
«Read the rest of this article»