Topic: Oxygen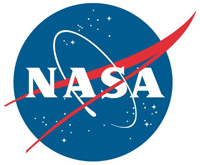 Greenbelt, MD – The Martian moon Phobos orbits through a stream of charged atoms and molecules that flow off the Red Planet's atmosphere, new NASA research shows.
Many of these charged particles, or ions, of oxygen, carbon, nitrogen, and argon, have been escaping Mars for billions of years as the planet has been shedding its atmosphere. Some ions, scientists predict, have been smashing into the surface of Phobos and could be preserved in its uppermost layer, according to a paper published on February 1st in the journal Nature Geoscience.
«Read the rest of this article»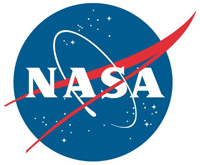 Pasadena, CA – NASA's Mars 2020 Perseverance rover mission is just 22 days from landing on the surface of Mars. The spacecraft has about 25.6 million miles (41.2 million kilometers) remaining in its 292.5-million-mile (470.8-million-kilometer) journey and is currently closing that distance at 1.6 miles per second (2.5 kilometers per second).
Once at the top of the Red Planet's atmosphere, an action-packed seven minutes of descent awaits – complete with temperatures equivalent to the surface of the Sun, a supersonic parachute inflation, and the first-ever autonomous guided landing on Mars.
«Read the rest of this article»
Precise measurements reveal that the exoplanets have remarkably similar densities, which provides clues about their composition.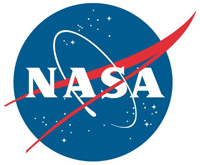 Pasadena, CA – NASA says the red dwarf star TRAPPIST-1 is home to the largest group of roughly Earth-size planets ever found in a single stellar system. Located about 40 light-years away, these seven rocky siblings provide an example of the tremendous variety of planetary systems that likely fill the universe.
A new study published today in the Planetary Science Journal shows that the TRAPPIST-1 planets have remarkably similar densities. That could mean they all contain about the same ratio of materials thought to compose most rocky planets, like iron, oxygen, magnesium, and silicon.
«Read the rest of this article»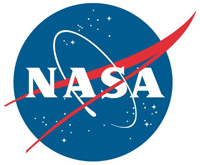 Pasadena, CA – One of the hardest things about sending astronauts to Mars will be getting them home. Launching a rocket off the surface of the Red Planet will require industrial quantities of oxygen, a crucial part of propellant: A crew of four would need about 55,000 pounds (25 metric tons) of it to produce thrust from 15,000 pounds (7 metric tons) of rocket fuel.
That's a lot of propellant. But instead of shipping all that oxygen, what if the crew could make it out of thin (Martian) air? A first-generation oxygen generator aboard NASA's Perseverance rover will test technology for doing exactly that.
«Read the rest of this article»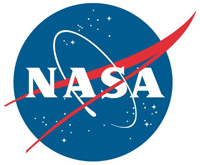 Pasadena, CA – Mars is about to get a new stream of weather reports, once NASA's Perseverance rover touches down on February 18th, 2021. As it scours Jezero Crater for signs of ancient microbial life, Perseverance will collect the first planetary samples for return to Earth by a future mission.
But the rover will also provide key atmospheric data that will help enable future astronauts to the Red Planet to survive in a world with no breathable oxygen, freezing temperatures, planet wide dust storms, and intense radiation from the Sun.
«Read the rest of this article»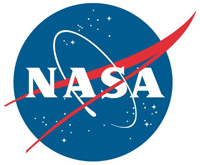 Greenbelt, MD – NASA scientists identified a molecule in Titan's atmosphere that has never been detected in any other atmosphere. In fact, many chemists have probably barely heard of it or know how to pronounce it: cyclopropenylidene, or C3H2. Scientists say that this simple carbon-based molecule may be a precursor to more complex compounds that could form or feed possible life on Titan.
Researchers found C3H2 by using a radio telescope observatory in northern Chile known as the Atacama Large Millimeter/submillimeter Array (ALMA).
«Read the rest of this article»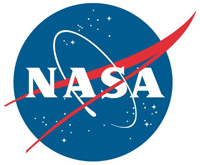 Pasadena, CA – If you want to see science fiction at work, visit a modern machine shop, where 3D printers create materials in just about any shape you can imagine. NASA is exploring the technique – known as additive manufacturing when used by specialized engineers – to build rocket engines as well as potential outposts on the Moon and Mars.
Nearer in the future is a different milestone: NASA's Perseverance rover, which lands on the Red Planet on February 18th, 2021, carries 11 metal parts made with 3D printing.
«Read the rest of this article»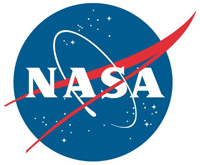 Washington, D.C. – But a neighboring shield may have helped our planet retain its atmosphere and eventually go on to develop life and habitable conditions. That shield was the Moon, says a NASA-led study in the journal Science Advances.
"The Moon seems to have presented a substantial protective barrier against the solar wind for the Earth, which was critical to Earth's ability to maintain its atmosphere during this time," said Jim Green, NASA's chief scientist and lead author of the new study. "We look forward to following up on these findings when NASA sends astronauts to the Moon through the Artemis program, which will return critical samples of the lunar South Pole."
«Read the rest of this article»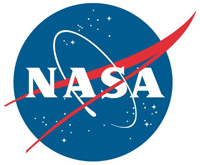 Pasadena, CA – Mars has long been known for its rust. Iron on its surface, combined with water and oxygen from the ancient past, give the Red Planet its hue. But scientists were recently surprised to find evidence that our airless Moon has rust on it as well.
A new paper in Science Advances reviews data from the Indian Space Research Organization's Chandrayaan-1 orbiter, which discovered water ice and mapped out a variety of minerals while surveying the Moon's surface in 2008.
«Read the rest of this article»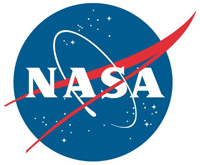 Pasadena, CA – NASA's Dawn spacecraft gave scientists extraordinary close-up views of the dwarf planet Ceres, which lies in the main asteroid belt between Mars and Jupiter. By the time the mission ended in October 2018, the orbiter had dipped to less than 22 miles (35 kilometers) above the surface, revealing crisp details of the mysterious bright regions Ceres had become known for.
Scientists had figured out that the bright areas were deposits made mostly of sodium carbonate – a compound of sodium, carbon, and oxygen.
«Read the rest of this article»