Topic: NASA's Marshall Space Flight Center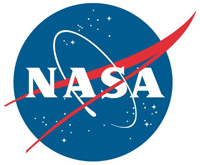 Huntsville, AL – Future NASA Artemis lunar landers could use next-generation thrusters, the small rocket engines used to make alterations in a spacecraft's flight path or altitude, to enter lunar orbit and descend to the surface. Before the engines make the trip to the Moon, helping deliver new science instruments and technology demonstrations, they're being tested here on Earth.
NASA and Frontier Aerospace of Simi Valley, California, performed roughly 60 hot-fire tests on two thruster prototypes over the course of 10 days.
«Read the rest of this article»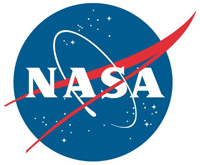 Greenbelt, MD – NASA says Asteroid Bennu's most prominent boulder, a rock chunk jutting out 71 ft (21.7 m) from the asteroid's southern hemisphere, finally has a name. The boulder – which is so large that it was initially detected from Earth – is officially designated Benben Saxum after the primordial hill that first arose from the dark waters in an ancient Egyptian creation myth.
Benben Saxum and 11 other features on the asteroid are the first to receive official Bennu feature names approved by the International Astronomical Union (IAU), the internationally recognized authority for naming celestial bodies and their surface features.
«Read the rest of this article»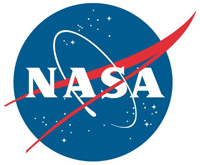 Washington, D.C. – This summer, the OSIRIS-REx spacecraft will undertake NASA's first-ever attempt to touch the surface of an asteroid, collect a sample of it, and safely back away. But since arriving at asteroid Bennu over a year ago, the mission team has been tackling an unexpected challenge: how to accomplish this feat at an asteroid whose surface is blanketed in building-sized boulders.
Using these hazardous boulders as signposts, the mission team developed a new precision navigation method to overcome the challenge.
«Read the rest of this article»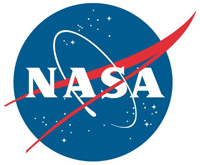 Washington, D.C. – University students and researchers working on a NASA mission orbiting a near-Earth asteroid have made an unexpected detection of a phenomenon 30 thousand light years away. Last fall, the student-built Regolith X-Ray Imaging Spectrometer (REXIS) onboard NASA's OSIRIS-REx spacecraft detected a newly flaring black hole in the constellation Columba while making observations off the limb of asteroid Bennu.
REXIS, a shoebox-sized student instrument, was designed to measure the X-rays that Bennu emits in response to incoming solar radiation. X-rays are a form of electromagnetic radiation, like visible light, but with much higher energy.
«Read the rest of this article»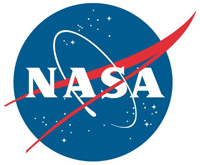 Huntsville, AL – The biggest explosion seen in the universe has been found. This record-breaking, gargantuan eruption came from a black hole in a distant galaxy cluster hundreds of millions of light years away.
"In some ways, this blast is similar to how the eruption of Mt. St. Helens in 1980 ripped off the top of the mountain," said Simona Giacintucci of the Naval Research Laboratory in Washington, D.C., and lead author of the study. "A key difference is that you could fit fifteen Milky Way galaxies in a row into the crater this eruption punched into the cluster's hot gas."
«Read the rest of this article»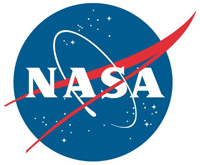 Washington, D.C. – They might be small, but they're also mighty. Very small and innovative spacecraft called CubeSats are poised to play a role in NASA's Artemis program, which will return humans to the Moon by 2024.
Advancements in consumer electronics and miniaturized sensors enable small spacecraft to be powerful tools for space exploration.
"A number of things have coalesced to create what is termed the SmallSat and CubeSat revolution," says Christopher Baker, Small Spacecraft Technology program executive within NASA's Space Technology Mission Directorate.
«Read the rest of this article»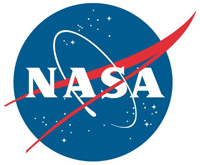 Pasadena, CA – A new understanding of Mars is beginning to emerge, thanks to the first year of NASA's InSight lander mission. Findings described in a set of six papers published today reveal a planet alive with quakes, dust devils and strange magnetic pulses.
Five of the papers were published in Nature. An additional paper in Nature Geoscience details the InSight spacecraft's landing site, a shallow crater nicknamed "Homestead hollow" in a region called Elysium Planitia.
«Read the rest of this article»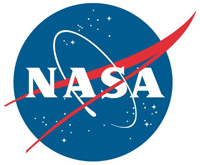 Huntsville, AL – A double star system has been flipping between two alter egos, according to observations with NASA's Chandra X-ray Observatory and the National Science Foundation's Karl F. Jansky Very Large Array (VLA).
Using nearly a decade and a half worth of Chandra data, researchers noticed that a stellar duo behaved like one type of object before switching its identity, and then returning to its original state after a few years. This is a rare example of a star system changing its behavior in this way.
«Read the rest of this article»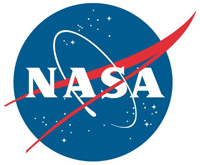 Pasadena, CA – After nearly a year of trying to dig into the Martian surface, the heat probe belonging to NASA's InSight lander is about to get a push. The mission team plans to command the scoop on InSight's robotic arm to press down on the "mole," the mini pile driver designed to hammer itself as much as 16 feet (5 meters) down.
They hope that pushing down on the mole's top, also called the back cap, will keep it from backing out of its hole on Mars, as it did twice in recent months after nearly burying itself.
«Read the rest of this article»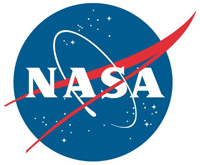 Pasadena, CA – NASA's Juno mission has provided its first science results on the amount of water in Jupiter's atmosphere. Published recently in the journal Nature Astronomy, the Juno results estimate that at the equator, water makes up about 0.25% of the molecules in Jupiter's atmosphere – almost three times that of the Sun.
These are also the first findings on the gas giant's abundance of water since the agency's 1995 Galileo mission suggested Jupiter might be extremely dry compared to the Sun (the comparison is based not on liquid water but on the presence of its components, oxygen and hydrogen, present in the Sun).
«Read the rest of this article»