Topic: Atmosphere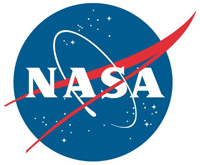 Greenbelt, MD – Vast areas of the Martian night sky pulse in ultraviolet light, according to images from NASA's MAVEN spacecraft. The results are being used to illuminate complex circulation patterns in the Martian atmosphere.
The MAVEN team was surprised to find that the atmosphere pulsed exactly three times per night, and only during Mars' spring and fall. The new data also revealed unexpected waves and spirals over the winter poles, while also confirming the Mars Express spacecraft results that this nightglow was brightest over the winter polar regions.
«Read the rest of this article»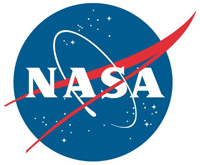 Greenbelt, MD – Taking advantage of a total lunar eclipse, astronomers using NASA's Hubble Space Telescope have detected Earth's own brand of sunscreen – ozone – in our atmosphere. This method simulates how astronomers and astrobiology researchers will search for evidence of life beyond Earth by observing potential "biosignatures" on exoplanets (planets around other stars).
Hubble did not look at Earth directly. Instead, the astronomers used the Moon as a mirror to reflect sunlight, which had passed through Earth's atmosphere, and then reflected back towards Hubble.
«Read the rest of this article»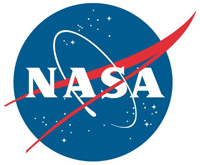 Pasadena, CA – New results from NASA's Juno mission at Jupiter suggest our solar system's largest planet is home to what's called "shallow lightning." An unexpected form of electrical discharge, shallow lightning originates from clouds containing an ammonia-water solution, whereas lightning on Earth originates from water clouds.
Other new findings suggest the violent thunderstorms for which the gas giant is known may form slushy ammonia-rich hailstones Juno's science team calls "mushballs"; they theorize that mushballs essentially kidnap ammonia and water in the upper atmosphere and carry them into the depths of Jupiter's atmosphere.
«Read the rest of this article»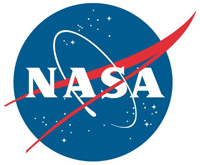 Pasadena, CA – On its way inbound for a December 26th, 2019, flyby of Jupiter, NASA's Juno spacecraft flew in the proximity of the north pole of the ninth-largest object in the solar system, the moon Ganymede. The infrared imagery collected by the spacecraft's Jovian Infrared Auroral Mapper (JIRAM) instrument provides the first infrared mapping of the massive moon's northern frontier.
The only moon in the solar system that is larger than the planet Mercury, Ganymede consists primarily of water ice. Its composition contains fundamental clues for understanding the evolution of the 79 Jovian moons from the time of their formation to today.
«Read the rest of this article»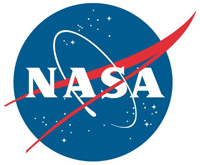 Washington, D.C. – Mars is an obvious source of inspiration for science fiction stories. It is familiar and well-studied, yet different and far enough away to compel otherworldly adventures. NASA has its sights on the Red Planet for many of the same reasons.

Robots, including the Perseverance rover launching soon to Mars, teach us about what it's like on the surface. That intel helps inform future human missions to the Red Planet.
«Read the rest of this article»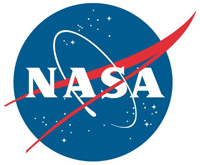 Pasadena, CA – Under consideration to become the next NASA Discovery Program mission, VERITAS would reveal the inner workings of Earth's mysterious "twin."
Imagine Earth. Now fill the skies with thick, Sun-obscuring clouds of sulfuric acid; boil off the oceans by cranking up the temperature to 900 degrees Fahrenheit (nearly 500 degrees Celsius), and boost the air pressure high enough to flatten you like a pancake. What you now have is Venus, a rocky planet similar in size to Earth but different in almost every other way.
«Read the rest of this article»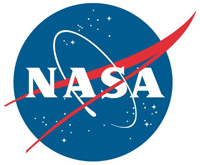 Greenbelt, MD – Measurements from NASA's Transiting Exoplanet Survey Satellite (TESS) have enabled astronomers to greatly improve their understanding of the bizarre environment of KELT-9 b, one of the hottest planets known.
"The weirdness factor is high with KELT-9 b," said John Ahlers, an astronomer at Universities Space Research Association in Columbia, Maryland, and NASA's Goddard Space Flight Center in Greenbelt, Maryland. "It's a giant planet in a very close, nearly polar orbit around a rapidly rotating star, and these features complicate our ability to understand the star and its effects on the planet."
«Read the rest of this article»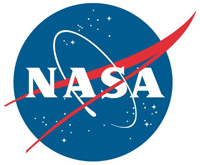 Pasadena, CA – For more than a decade, astronomers have searched for planets orbiting AU Microscopii, a nearby star still surrounded by a disk of debris left over from its formation. Now scientists using data from NASA's Transiting Exoplanet Survey Satellite (TESS) and NASA's retired Spitzer Space Telescope report the discovery of a planet about as large as Neptune that circles the young star in just over a week.
The system, known as AU Mic for short, provides a one-of-kind laboratory for studying how planets and their atmospheres form, evolve and interact with their stars.
«Read the rest of this article»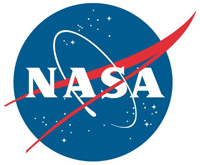 Washington, D.C. – NASA has explored much of the solar system, but only a handful of missions have entered the atmospheres of planets other than our own and successfully touched down on their surfaces. Most of our neighboring planets have never seen the wheels of a rover, and never before has a robot we've sent to another planet returned to Earth.
NASA needs technology to protect spacecraft as they enter the atmospheres of worlds near and far, from Venus to Uranus. And when we finally bring samples back from places like Mars, NASA needs to ensure those precious pieces of alien worlds are safe as they come back to Earth.
«Read the rest of this article»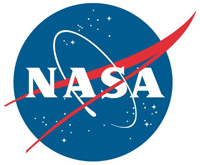 Pasadena, CA – The new research by scientists at NASA and the Italian Space Agency has implications for the entire Saturn system as well as other planets and moons.
Just as our own Moon floats away from Earth a tiny bit more each year, other moons are doing the same with their host planets. As a moon orbits, its gravity pulls on the planet, causing a temporary bulge in the planet as it passes.
Over time, the energy created by the bulging and subsiding transfers from the planet to the moon, nudging it farther and farther out. Our Moon drifts 1.5 inches (3.8 centimeters) from Earth each year.
«Read the rest of this article»