Topic: Atmosphere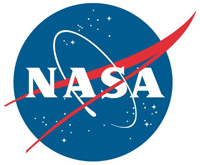 Washington, D.C. – NASA's Ingenuity Mars Helicopter has emerged from its first night on the surface of Mars.
Evening temperatures at Jezero Crater can plunge as low as minus 130 degrees Fahrenheit (minus 90 degrees Celsius), which can freeze and crack unprotected electrical components and damage the onboard batteries required for flight.
Surviving that first night after being deployed from where it was attached to the belly of NASA's Perseverance rover on April 3rd is a major milestone for the 4-pound (1.8 kilograms) rotorcraft.
«Read the rest of this article»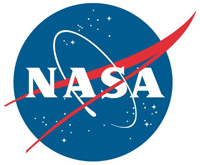 Pasadena, CA – "Tango delta. Touchdown confirmed. Perseverance safely on the surface of Mars, ready to begin seeking the signs of past life." For more than six years, the Mars Entry, Descent, and Landing Instrumentation 2 (MEDLI2) team waited to hear these words.
NASA's Perseverance rover successfully landed on February 18th, 2021, beginning its robotic exploration of the Red Planet. MEDLI2 was one of the crucial technologies on the rover's protective aeroshell that helped document the entry, descent, and landing (EDL) of the spacecraft. All of the MEDLI2 data was stored on Perseverance for transmission to Earth after a successful landing.
«Read the rest of this article»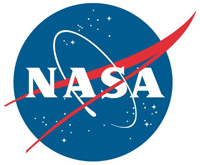 Washington, D.C. – Billions of years ago, according to geological evidence, abundant water flowed across Mars and collected into pools, lakes, and deep oceans.
New NASA-funded research shows a substantial quantity of its water – between 30 and 99% – is trapped within minerals in the planet's crust, challenging the current theory that due to the Red Planet's low gravity, its water escaped into space.
Early Mars was thought to have enough water to have covered the whole planet in an ocean roughly 100 to 1,500 meters (330 to 4,920 feet) deep – a volume roughly equivalent to half of Earth's Atlantic Ocean.
«Read the rest of this article»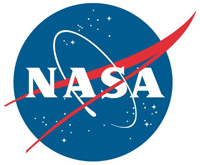 Pasadena, CA – Scientists using NASA's Hubble Space Telescope have found evidence that a planet orbiting a distant star may have lost its atmosphere but gained a second one through volcanic activity.
The planet, GJ 1132 b, is hypothesized to have begun as a gaseous world with a thick hydrogen blanket of atmosphere. Starting out at several times the diameter of Earth, this so-called "sub-Neptune" is believed to have quickly lost its primordial hydrogen and helium atmosphere due to the intense radiation of the hot, young star it orbits.
«Read the rest of this article»
Pasadena, CA –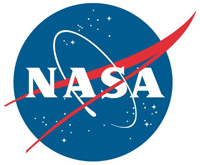 After nearly 2 1/2 years in orbit, a shoebox-size weather satellite phoned home one last time before plunging into Earth's atmosphere and burning up on December 24th, 2020. RainCube (Radar in a CubeSat) was a technology demonstration meant to show that shrinking a weather radar into a low-cost, miniature satellite called a CubeSat could provide science-quality data.
RainCube was deployed on July 13th, 2018, from the International Space Station and had a primary mission of three months.
«Read the rest of this article»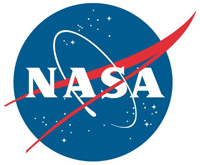 Pasadena, CA – Using ground, airborne, and satellite data, a diverse team of international researchers – including NASA scientists – has created a new method to assess how the changes in forests over the past two decades have impacted carbon concentrations in the atmosphere.
In addition to better understanding the overall role of forests in the global carbon cycle, the scientists were also able to distinguish between the contributions of various forest types, confirming that among forests, tropical forests are those responsible for the largest component of global carbon fluctuations – both absorbing more carbon than other forest types, and releasing more carbon into the atmosphere due to deforestation and degradation.
«Read the rest of this article»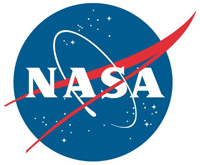 Greenbelt, MD – The Martian moon Phobos orbits through a stream of charged atoms and molecules that flow off the Red Planet's atmosphere, new NASA research shows.
Many of these charged particles, or ions, of oxygen, carbon, nitrogen, and argon, have been escaping Mars for billions of years as the planet has been shedding its atmosphere. Some ions, scientists predict, have been smashing into the surface of Phobos and could be preserved in its uppermost layer, according to a paper published on February 1st in the journal Nature Geoscience.
«Read the rest of this article»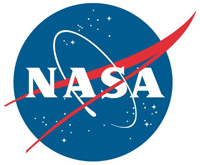 Greenbelt, MD – With a suite of new national and international spacecraft primed to explore the Red Planet after their arrival next month, NASA's MAVEN mission is ready to provide support and continue its study of the Martian atmosphere.
MAVEN launched in November 2013 and entered the Martian atmosphere roughly a year later. Since that time, MAVEN has made fundamental contributions to understanding the history of the Martian atmosphere and climate.
«Read the rest of this article»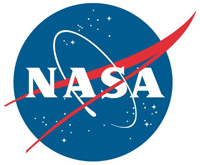 Pasadena, CA – NASA's Mars 2020 Perseverance rover mission is just 22 days from landing on the surface of Mars. The spacecraft has about 25.6 million miles (41.2 million kilometers) remaining in its 292.5-million-mile (470.8-million-kilometer) journey and is currently closing that distance at 1.6 miles per second (2.5 kilometers per second).
Once at the top of the Red Planet's atmosphere, an action-packed seven minutes of descent awaits – complete with temperatures equivalent to the surface of the Sun, a supersonic parachute inflation, and the first-ever autonomous guided landing on Mars.
«Read the rest of this article»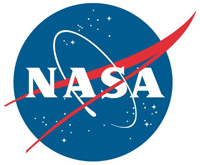 Washington, D.C. – When NASA's Perseverance rover lands on Mars on February 18th, 2021, it will be carrying a small but mighty passenger: Ingenuity, the Mars Helicopter.
The helicopter, which weighs about 4 pounds (1.8 kilograms) on Earth and has a fuselage about the size of a tissue box, started out six years ago as an implausible prospect. Engineers at NASA's Jet Propulsion Laboratory in Southern California knew it was theoretically possible to fly in Mars' thin atmosphere, but no one was sure whether they could build a vehicle powerful enough to fly, communicate, and survive autonomously with the extreme restrictions on its mass.
«Read the rest of this article»