Topic: Atmosphere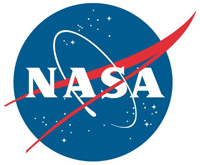 Washington, D.C. – At first glance, NASA's new spacesuit that will be worn on Artemis missions might look like the suits that astronauts use for spacewalks outside the International Space Station today.
However, 21st century moonwalkers will be able to accomplish much more complex tasks than their predecessors, thanks to strides in technological advances that started even before the Apollo program.
«Read the rest of this article»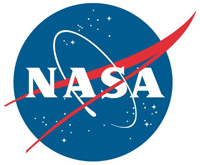 Washington, D.C. – After a successful Thursday night, October 10th, 2019 launch, NASA's Ionospheric Connection Explorer (ICON) spacecraft is in orbit for a first-of-its-kind mission to study a region of space where changes can disrupt communications and satellite orbits, and even increase radiation risks to astronauts.
A Northrop Grumman Stargazer L-1011 aircraft took off at 7:31pm CDT from Cape Canaveral Air Force Station in Florida carrying ICON, on a Northrop Grumman Pegasus XL rocket, to launch altitude of about 39,000 feet.
«Read the rest of this article»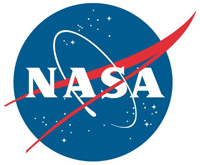 Greenbelt, MD – By 2024, NASA will land astronauts, including the first woman and next man, on the Moon as part of the Artemis lunar exploration program. This won't be the first time NASA takes the name Artemis to the Moon though.
Two robotic spacecraft orbiting the Moon today were initially known as ARTEMIS — short for Acceleration, Reconnection, Turbulence and Electrodynamics of the Moon's Interaction with the Sun. Since 2011, these spacecraft have been sending scientists valuable information about the lunar environment, and laying groundwork critical to returning humans to the Moon.
«Read the rest of this article»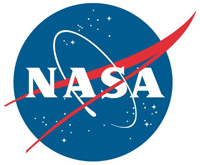 Washington, D.C. – Eight briefcase-size satellites flying in a row may be key to improving forecasts of a hurricane's wind speed – detecting whether it will make landfall as a Category 1 or a Category 5. NASA's Cyclone Global Navigation Satellite System (CYGNSS) fleet, launched in 2016, was designed to show whether the same GPS signals your phone uses for navigation can be used to measure winds deep within a hurricane or typhoon. The answer appears to be a resounding yes.
Weather forecasting models have gotten much better at predicting the future track of a hurricane or typhoon, but they haven't improved at predicting its maximum wind speed, which scientists call intensity.
«Read the rest of this article»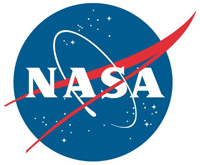 Washington, D.C. – Navigating to within three inches of your destination is made possible by algorithms and software developed by NASA. These power a NASA system that augments the raw navigation signals provided by the U.S. Air Force's GPS satellites to support airplane navigation around the world, direct emergency responders and, soon, guide self-driving cars.
The Air Force began launching global positioning satellites in 1978, and it continues to operate and maintain the satellite network to this day. But over the decades, NASA has played a critical role in improving the system we rely on in our daily lives.
«Read the rest of this article»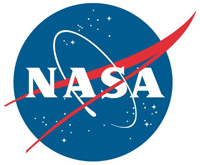 Pasadena, CA – NASA mini robots that can roll, fly, float and swim, then morph into a single machine? Together they form Shapeshifter, a developing concept for a transformational vehicle to explore treacherous, distant worlds.
In a dusty robotics yard at NASA's Jet Propulsion Laboratory in Pasadena, California, the Shapeshifter team is testing a 3D-printed prototype of this unusual explorer. A contraption that looks like a drone encased in an elongated hamster wheel rolls across the yard, then splits in half.
«Read the rest of this article»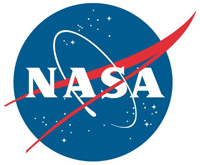 Pasadena, CA – When a new NASA space telescope opens its eyes in the mid-2020s, it will peer at the universe through some of the most sophisticated sunglasses ever designed.
This multi-layered technology, the coronagraph instrument, might more rightly be called "starglasses": a system of masks, prisms, detectors and even self-flexing mirrors built to block out the glare from distant stars – and reveal the planets in orbit around them.
«Read the rest of this article»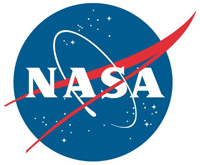 Washington, D.C. – NASA says when a spacecraft built for humans ventures into deep space, it requires an array of features to keep it and a crew inside safe. Both distance and duration demand that spacecraft must have systems that can reliably operate far from home, be capable of keeping astronauts alive in case of emergencies and still be light enough that a rocket can launch it.
Artemis Missions near the Moon will start when NASA's Orion spacecraft leaves Earth atop the world's most powerful rocket, NASA's Space Launch System.
«Read the rest of this article»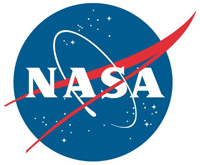 Greenbelt, MD – Its size and surface gravity are much larger than Earth's, and its radiation environment may be hostile, but a distant planet called K2-18b has captured the interest of scientists all over the world.
For the first time, researchers have detected water vapor signatures in the atmosphere of a planet beyond our solar system that resides in the "habitable zone," the region around a star in which liquid water could potentially pool on the surface of a rocky planet.
«Read the rest of this article»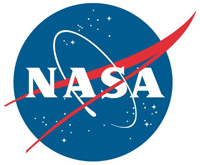 Washington, D.C. – Hot and dry. NASA says these are the watchwords for large fires. While every fire needs a spark to ignite and fuel to burn, it's the hot and dry conditions in the atmosphere that determine the likelihood of a fire starting, its intensity and the speed at which it spreads. Over the past several decades, as the world has increasingly warmed, so has its potential to burn.
Since 1880, the world has warmed by 1.9 degrees Fahrenheit, with the five warmest years on record occurring in the last five years. Since the 1980s, the wildfire season has lengthened across a quarter of the world's vegetated surface, and in some places like California, fire has become nearly a year-round risk.
«Read the rest of this article»