Topic: Telecommunications
Written by Elizabeth Landau
NASA's Jet Propulsion Laboratory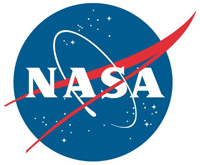 Pasadena, CA – Ever wonder why stars seem to twinkle? This effect is caused by variations in the density of our atmosphere that cause blurring in light coming from space. It's pretty for stargazing, but a challenge for space-to-ground communications.
A key technology called adaptive optics corrects such distortions. By combining adaptive optics with a laser communications technology aboard the International Space Station, NASA is working toward advances in space communications that could have major benefits for our data transmission needs here on Earth as well.
«Read the rest of this article»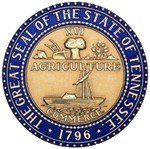 Nashville, TN – Tennessee State Representative Curtis Johnson (R-Clarksville) announced today that the budget approved by the Tennessee General Assembly yesterday contains $2 million to allow schools statewide to tap into $5.5 million in available federal funds for a total of $7.5 million.
The federal funds available to school districts are intended to pay for the infrastructure necessary to enable educators and students to participate in Internet and telecommunication connectivity at schools. «Read the rest of this article»
Clarksville, TN – The city council passed the mayor's proposed budget in a 7-yes & 6-no vote. I voted no. This was a repeat of last week's vote. About the only bottomline change was a motion by Councilman Harris to give the Humane Society $15,000.
This was a repeat of the same motion he made last week that was defeated. Some of us on the council did not think this was in accordance with city ordinance on bringing forth issues that had been previously defeated. The mayor ruled that this was different. A vote was taken and the motion passed by 7-yes & 6-no vote. This was the opposite vote count from last week. The mayor voted yes. «Read the rest of this article»
Despite tight revenues, state finishes fiscal year on schedule, lawmakers save jobs, education programs. (See complete text below of newly published Public Chapters of the Tennessee Code Annotated.)
NASHVILLE – While several other states struggle to close out the fiscal year ending Wednesday, Tennessee has already published new laws passed during its recently completed legislative session.
"We didn't have a $24 billion shortfall in revenue like the legislators in California are struggling with, but it was still a tight budget year in Tennessee," Senator Lowe Finney of Jackson, incoming chairman of the Senate Democratic Caucus, said.
Still, we were able to protect our better schools program – pre-K in particular – and we can move ahead with projects that will put Tennesseans back to work.
That's good for our families, our hometown economies and our state revenue. As more jobs begin to open up – thanks to projects like the West Tennessee industrial megasite – we can build a stable tomorrow for Tennesseans.
Among the laws now in effect:
Increased energy efficiency is now required in state buildings and vehicles.
Sex offenders are prohibited from being within 1,000 feet of certain places where children are likely to gather.
Tennessee driver's licenses now print birthdates larger to make them easier for retailers to read.
Vending machines installed on state property after July 1 must use energy efficient lighting, and the new lighting must be installed on any that are repaired.
«Read the rest of this article»
Election Laws, economic development and the budget are among wide variety of issues debated on Capitol Hill this week

(NASHVILLE, TN), April 16, 2009 — Election laws, economic development, the budget, telecommunications, and violent crime were among a wide variety of issues headlining debate on Capitol Hill this week. However, State Senators also took time on Monday to remember the victims of last week's tornadoes in Rutherford, Sumner, and Benton Counties and commended emergency personnel for their handling of the disaster.
The worst damage was in Rutherford County where a deadly EF-4 tornado hit Murfreesboro packing winds of 166 mph to 200 mph, killing a mother and her baby. The tornado, which was a half-mile wide and ran a 28-mile path, set a record for the longest EF-4 tornado in history. Seven people were critically injured and about 818 homes were damaged, with 111 of those homes completely destroyed. The cost to businesses and residents has preliminarily been estimated at $40.2 million.
«Read the rest of this article»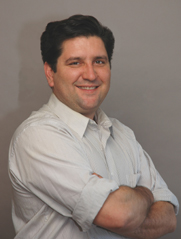 Big brother is watching you and his name is AT&T. Sometimes he goes by the name of BellSouth and at other times he is known as AOL-Time-Warner. Big brother goes by a lot of names. He is listening to you while you talk and watching you while you type and everything you say could be recorded so he can look at it somewhere down the line.
Now everyone knows that it is not polite to intrude on people in their private moments. The problem is that big brother doesn't seem to know that peeking into people's private communication is wrong and it should be illegal. Unfortunately President Bush wants to continue to grant immunity to telecommunications companies in the name of the so called 'war on terror' which in actuality is a war on the American people and the telecommunications infrastructure is the front line in the gradual diminishment of civil rights that Congress has permitted in recent years. «Read the rest of this article»
Needed: Blacks, Hispanics, disabled, deaf, low-income and the elderly to support the telecoms' positions on anti-consumer FCC rulings and legislation.

DEFINITIONS:
Astroturf—An organization set up by a large corporation or corporations to put forward the corporate agenda but to look like an authentic 'grass-roots' group.
Co-opted—An authentic group that is given funding by a large corporation or corporations, where the group lobbies for corporate initiatives even if they are contrary to the needs of its members.
Skunkworks—A well coordinated campaign funded by large corporations (or industries) that incorporates Astroturf and co-opted groups, research think tanks, PR firms, lobbying firms, state and federal politicians to put forward the corporate agenda on a specific topic.
Over the last few weeks numerous groups have been lobbying and hyping the corporate position of AT&T and Verizon for relaxed cable franchise requirements or to stop any net neutrality legislation. «Read the rest of this article»

This commentary was not originally written for Clarksville Online. I want to thank Karl Bode of DSL Reports for giving me permission to republish this article here for you. I felt it was something that you should see. Thank you Karl!
If you wish to read the original version complete with user commentary please feel free!
Municipal Report: Bogus Experts, Bogus Concern
Faking interest in broadband deployment to maximize revenue
Posted 2006-10-31 20:31:09 by Karl
Editorial: Outfits such as the Reason Foundation, Competitive Enterprise Institute and the Heartland Foundation are free-market think tanks that proudly proclaim that eliminating government oversight in the broadband sector will result in broadband utopia. Their editorials and position papers insist they are concerned with "optimizing broadband deployment" in this country. However the real agenda, as always, is maximizing revenue for themselves and their constituents by eliminating all regulation, creating an utterly toothless regulatory authority, and letting the nation's largest corporations run wild. «Read the rest of this article»

It's not often that I vent on a business — I know how hard it can be in this competitive world to satisfy ever more demanding customers. But I am about over Charter Communications. For over a month now, we have had missing channels and bad reception. We made an appointment and they never showed up, which doesn't leave you feeling particularly good about having wasted a day to be there for them. Nor were they particularly apologetic about not showing up.
And every time you try to get a response from them, you are back to square one: you have to navigate a phone menu that resembles chinese water torture more than anything else. If and when you do get a human being, it's a whole new world — you have to explain all over again what the problem is. And they will want you to make yet another appointment. «Read the rest of this article»

Information has become the lifeblood of the 21st century. Much like Water, Electricity, and Natural gas. Inexpensive access to data, is something that our city needs to fuel it's growth in the coming years. Without a modern and reliable data infrastructure we will not be able to attract new businesses to our city, and thus our citizens will miss out on the associated economic opportunities, which new businesses bring with them. «Read the rest of this article»