Topic: Television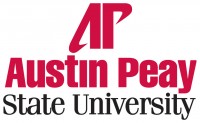 Clarksville, TN – Have you ever remembered something that you never actually experienced? Maybe it was the vivid terrain of a place you haven't visited, or the familiar smile of someone you don't know.
These strange recollections, arising from the millions of images we are exposed to on the Internet and television, fascinate the California-based artist McLean Fahnestock, and her new exhibit, "Republic of Champions," examines the public's collective memory, created by our constant exposure to images in the media.
«Read the rest of this article»

Washington – U.S. Rep. John Tanner highlighted recent developments that could help many Tennessee families gain access to additional local television options.
"We feel we are making progress toward ensuring 8th District families have access to news, information and recreational programming that originates from our state and best serves our local communities," Congressman Tanner said.
The House Energy and Commerce Committee recently passed the Satellite Home Viewer Reauthorization Act with amendments that help further two of Congressman Tanner's priorities to impact Tennesseans' channel lineup options. The bill must still be scheduled for consideration by the full House, and similar legislation must also be deliberated in the Senate.
Congressman Tanner has also discussed with the Federal Communications Commission the difficulties some Tennessee families have experienced in receiving digital TV signals. «Read the rest of this article»
LEGENDS & LYRICS is a unique musical performance series showcasing the art of songwriting. Each show is a mixture of famous recording artists who write their own hits as well as the professional song poets who supply hit songs for others.
The producers of LEGENDS & LYRICS have invited Nashville Public Television viewers to attend free tapings of the show in Nashville, Friday, February 20 through Monday, February 23.
Eight shows will be filmed in Nashville at the historic Grand Masonic Lodge on the corner of Broadway and Seventh Avenue. Two shows will be filmed each day featuring three songwriters in an "in-the-round" setting. Each show will also feature a "Rising Star." «Read the rest of this article»
I began my devotion to processing and keeping informed on current national and international events years ago with the daily watching of CBS news with Walter Cronkite, the most trusted reporter in the United States during his his reign. I believed, as others did, that his understanding and reporting of the news could be accepted as truth.
In the last two years, I gathered an analyzed the daily news from MSNBC. As if addicted, I find myself anticipating this daily newscast, which comes in on Channel 49 in Montgomery County. My keen understanding and interpretation of the news is influenced by MSNBC, where a trio of commentators — Chris Matthews, Keith Olberman and Rachel Maddow — are welcomed into my home. They serve as commentators as well as reporters that provide insight into the news that I can find nowhere else.  «Read the rest of this article»
Who would have thought that this simple, friendly fellow from Lexington, KY would come into our homes and touch our hearts. This video is dedicated to Jim Varney who is truly the Greatest American Hero.
http://www.youtube.com/watch?v=r-P76pMIAuc
Part scathing critique, part call to action, "Independent Media In A Time Of War" is a hard-hitting new documentary by the Hudson Mohawk Independent Media Center (http://www.hm.indymedia.org/). This film is composed of a speech given by Amy Goodman, host of Democracy Now! illustrated by clips of mainstream media juxtaposed with rare footage from independent reporters in Iraq. «Read the rest of this article»

Back in 2004 Jon Stewart appeared on the CNN show Crossfire with Paul Begala and Tucker Carlson to promote his Book "America: A Citizen's Guide to Democracy Inaction". During his interview he issued a scathing indictment of the press and media in this country and thier dumbing down of the public discourse.
You can sometimes say things in jest, that you never would be able to say outright.
«Read the rest of this article»