Topic: Tennessee Department of Tourism
Nashville, TN – Today, Friday, April 24th, 2020, Tennessee Governor Bill Lee issued the first steps from the "Tennessee Pledge," the state's rollout of guidance and best practices for Tennessee businesses in 89 of the state's 95 counties to keep employees and customers safe during the ongoing COVID-19 Coronavirus pandemic.
«Read the rest of this article»
Nashville, TN – Today, Thursday, April 16th, 2020, Tennessee Governor Bill Lee established the Economic Recovery Group, a joint effort between state departments, members of the legislature and leaders from the private sector to build guidance to safely reboot Tennessee's economy.
«Read the rest of this article»
Focuses on public education, fiscal conservatism, and rural development
Nashville, TN – Today, Monday, February 3rd, 2020, Tennessee Governor Bill Lee delivered his State of the State address, showcasing Tennessee's progress over the past year and outlining his legislative and budget priorities for the coming year.
«Read the rest of this article»
Visit Clarksville

Clarksville, TN – The Visit Clarksville board of directors announces that Tom Kane has been named chairman for the 2018-19 year, which began July 1st, 2018.
Kane is president and CEO or Fortera Credit Union, a position he has held for six years. Kane is originally from Wisconsin, but has worked in financial services in numerous locations across the country for 25 years. He also served as chairman of the Aspire Clarksville Foundation in 2016-17.
«Read the rest of this article»
City Mayor opposes unilateral reduction sought by County
Clarksville, TN – Clarksville Mayor Kim McMillan called a proposed reduction in local investment in tourism development "unwise," and said she would ask the City Council to sustain the City's funding of the Clarksville-Montgomery County Tourist Commission.
"New Tennessee Department of Tourism data shows that every dollar spent on tourism development returns 19 dollars in state and local tax revenues," McMillan said Friday. "I think it would be unwise to reduce our local investment in tourism, which is a key element of our overall economic development strategy."
«Read the rest of this article»

Nashville, TN – Tennessee has been named No. 4 in a recent analysis of the 10 Best States for Retirement 2016 by Kiplinger.com, a Washington, D.C.-based publisher of business forecasts and personal finance advice. The report rated all 50 states based on quantifiable factors that are important to retirees.
Affordability, especially in terms of lower taxes on retirees and lower health care costs, was a key factor in the research. The economic health of the state, as well as the overall health of the population, was also taken into account. States with prosperous populations of residents age 65 were also important in the comprehensive analysis.
«Read the rest of this article»

Nashville, TN – Bill Dance, a Tennessee native and national fishing icon, has been honored for his many contributions to the sport of fishing and as a long-time proponent and supporter of the Tennessee Wildlife Resources Agency and its efforts to manage and improve fishing in the state.
The Tennessee Fish and Wildlife Commission and TWRA expressed their gratitude to Mr. Dance with a resolution during the January TFWC meeting that was held at the Ducks Unlimited National Headquarters in Memphis, TN.
«Read the rest of this article»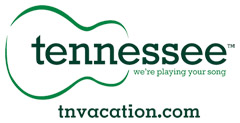 Nashville, TN – All you need to know to plan the perfect Tennessee vacation is in one place with the Official 2014 Tennessee Vacation Guide!
Start exploring the best places to tap your toes, the top spots to toast with your pals and the historical hotspots that you must see. It's all right here in Tennessee.
«Read the rest of this article»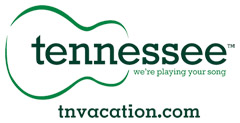 Nashville, TN – Tennessee travelers, we're happy to announce the gates of the Great Smoky Mountains National Park reopen Wednesday, October 16th to visitors. All attractions, campgrounds, visitor centers and facilities will be open.
Fall is a peak season for the Smokies along with our gateway towns of Gatlinburg, Pigeon Forge, Sevierville and Townsend. Let us help you plan your trip today. Visit our  Fall Foliage Report to see how the splendor of fall color is changing from Memphis to Bristol.
«Read the rest of this article»