Topic: Toyota Highlander
Residents invited to take 'water wise' pledge online
Clarksville, TN – Clarksville Mayor Joe Pitts is joining mayors across the country in asking residents to make a long-term commitment to manage water resources more wisely by taking part in the annual Wyland National Mayor's Challenge for Water Conservation.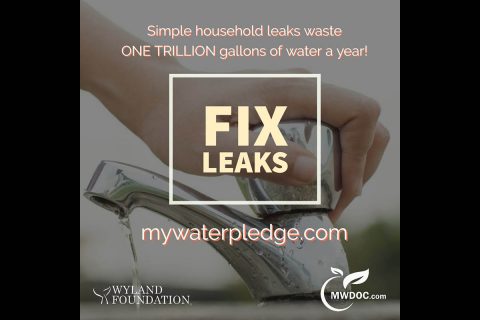 «Read the rest of this article»
Washington, D.C. – The National Highway Traffic Safety Administration (NHTSA) reports that Toyota Motor Engineering & Manufacturing (Toyota) recalled certain 2018-2019 4Runner, Highlander, Camry, Land Cruiser, Sequoia, Sienna, Tacoma and Tundra, and Lexus RC 300, RC 350, GS 350, GX 460, IS 300, LC 500, LS 500, LX 570, RX 350L, and 2019 Toyota Avalon and Corolla, and certain Lexus NX 300, and ES 350 vehicles on January 13th, 2020.
On March 19th, 2020, Toyota expanded the recall to include 2015 Lexus GS350 vehicles. The low-pressure fuel pump inside the fuel tank may fail.
«Read the rest of this article»

Clarksville, TN – Clarksville Police say three runaway juveniles were given a perfect opportunity and took advantage of it.
On September 16th, 2019, a man stopped at Madison Street Kroger around 8:45pm, to pick up food. He parked his 2004 Toyota Highlander in the fire lane in front of Kroger, shut off the vehicle, placed the keys on the floor board, and exited the vehicle leaving it unlocked.
«Read the rest of this article»
Used car standouts from $10,000 or less up to $25,000; Plus, the Worst of the Worst Used Cars

Yonkers, NY – Consumer Reports has long advocated buying used as a way for consumers to get the biggest bang for their buck – but picking out a good used car from a sea of bad ones has never been easy.
Consumer Reports has compiled a handy list of reliable, affordable, and safe used cars for model years 2005 through 2014 to help consumers find the best small car, sedan, or SUV. «Read the rest of this article»

Yonkers, NY – Consumer Reports' tests of eight Chrysler vehicles revealed the automakers' cars are getting better, but their level of improvement varies considerably.
The Dodge Durango and Charger, which received significant redesigns, have improved the most. Both the V6 and V8 tested versions of the Durango SUV received "Very Good" road test scores which now makes them comparable with the redesigned 2011 Ford Explorer. However, they score well below rivals like the Toyota Highlander and the Chevrolet Traverse. The Charger Rallye also received a "Very Good" road test score and now ranks close to the Ford Taurus and Buick LaCrosse.
«Read the rest of this article»