Topic: Trahern Theater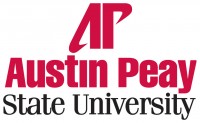 Clarksville, TN – In September 2003, a woman named Sylvia believed the world was going to end on an upcoming Wednesday. Her husband, a survivor of the September 11th, 2001, terrorist attack on the World Trade Center, suffered a horrible bout of depression and refused to leave the house.
And their daughter, Rachel, saw visions of both Jesus Christ and renowned physicist Stephen Hawking. «Read the rest of this article»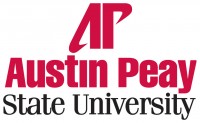 Clarksville, TN – Several years ago, the internationally acclaimed performance artist Tim Miller began a romantic relationship with an Australian citizen. Things went well at first, but when the couple looked at settling down in America, they encountered an unexpected obstacle – immigration.
Normally that isn't too much of a problem for binational relationships. If the couple is serious, they'll simple marry, allowing the other partner to remain in this country legally. But Miller's situation was different. He was gay.
"If you have an international partner, but you're not allowed to marry, how do you deal with that," Marcus Hayes, associate professor of theater and dance at APSU, said. «Read the rest of this article»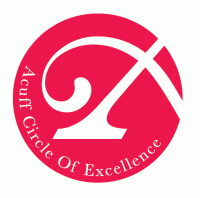 Clarksville, TN – For more than 50 years, Chicago's famed Second City Theater and School of Improvisation has produced some of the country's most beloved comedic talents. Its alumni – consisting of luminaries like Bill Murray, John Belushi, Steve Carell and Tina Fey – have gone on to successful careers in movies and television shows such as Saturday Night Live and the Daily Show with Jon Stewart.
At 7:30pm on October 7th, the group's touring company will visit Clarksville to perform its hilariously original works on the Austin Peay State University campus.
"They were here four years ago, and the students loved them," Darren Michael, chair of the APSU Area of Theater and Dance, said. «Read the rest of this article»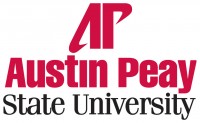 Clarksville, TN – Internationally acclaimed dancer and choreographer Molissa Fenley and her company will stop by Austin Peay State University's Trahern Theater at 7:30pm, March 25th, to present an evening of dance as a part of the 25th anniversary celebration for the Center of Excellence for the Creative Arts.
The performance will feature several works choreographed by Fenley with sound scores composed by contemporary composers. «Read the rest of this article»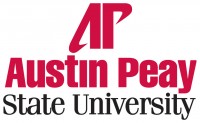 Clarksville, TN – The life of Stanley Tookie Williams, a founder of the notorious street gang the Crips, was filled with moments of such sorrow and attempts at redemption that it could have been a Greek tragedy.
At least, that's what playwright Gaye Jeffers thought when she fused Williams' story with Sophocles play "Philoctetes," to create a new work, "Philo." The play has its world premiere at 7:30pm, September 29th, in the Trahern Theater on the Austin Peay State University campus. It will run through October 3rd. «Read the rest of this article»
We've got magic to do, just for you. We've got miracle plays to play. We've got parts to perform, hearts to warm. Kings and things to take by storm. As we go along our way.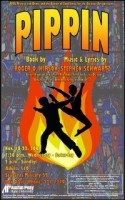 So begins the story of Pippin, a young man seeking his way in the world. This young man just happens to be the son of Emperor Charlemagne. Pippin knows with all his heart that there are great things in store for his life, but he has a hard time figuring out just what they may be. So he sets off to figure out the purpose of his life. Along the way Pippin is manipulated into a variety of situations by the mysterious Leading Player. Intrigue, plots to bring disaster! Humor, handled by a master! Romance, sex presented pastorally! Illusion, fantasy to study! Battles, barbarous and bloody!
The leading player is being played by Chris Hardin an assistant professor of voice and movement at APSU. He brings an intensity to the role worthy of Ben Vereen from the 1973 Broadway Production.
«Read the rest of this article»