Topic: University of Tennessee-Knoxville

Montgomery County, TN – Assistant principals for Woodlawn Elementary School and Northwest High School have been selected.
Northwest's new assistant principal is Jessica Peppard, who has served as academic coach for Northwest and Northeast High Schools. She will replace Marlon Heaston, who has been named principal of Kenwood Middle. Christina Irwin has been appointed assistant principal at Woodlawn, replacing Jennifer Silvers who was named principal of the school.
«Read the rest of this article»

Clarksville, TN – In the history, or timeline, of any university there are mileposts that dot the progress of that institution over the years and Austin Peay State University is no different.
One of those events will occur June 30th, as Alisa White will assume the leadership role of president of the university – taking over for Tim Hall, who served in that capacity the past seven years.
«Read the rest of this article»
Robert Fisher of Clarksville Tennessee among those Appointed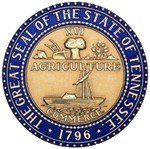 Nashville, TN – Tennessee Governor Bill Haslam has announced the appointments of eight new members and five re-appointments to Tennessee's higher education boards as well as the selection of the chair of Tennessee Higher Education Commission (THEC) and vice chair of the Tennessee Board of Regents (TBR).
Robert Fisher, Pam Koban and Keith Wilson will serve on THEC. Brad Lampley, Bonnie Lynch, Sharon Pryse and Thaddeus Wilson will serve as new members of the University of Tennessee (UT) Board of Trustees. Deanna Wallace will join TBR as a new member. Cato Johnson was elected chair of THEC, and Emily Reynolds was elected vice-chair of TBR. «Read the rest of this article»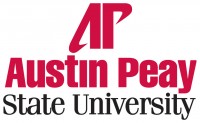 Clarksville, TN – For the second year in a row, Austin Peay State University leads Tennessee's four-year institutions in increasing the retention and graduation successes of its students, according to a report released today during the fall quarterly meeting of the Tennessee Higher Education Commission.
In its report, the THEC recommends that APSU receive a 12.9 percent increase in funding for 2013-14, based on the second year of the funding formula. «Read the rest of this article»

Clarksville, TN – The fourth annual Clarksville-Montgomery County School System Pass and Go Program, sponsored by Wyatt Johnson Automotive Group and Premier Medical Group, culminated this evening with a Northwest High School  graduate winning a brand new car.
Eric Phillips, who passed four Advanced Placement exams, was the winner in this year's event.
«Read the rest of this article»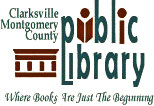 Clarksville, TN – The Clarksville Montgomery County Public Library Board of Trustees recently appointed Martha Hendricks to the full-time position of  Library Director.  Martha has previously held the positions interim director and assistant director.
She has been with the library for more than three years and worked with the Warioto Regional Library program for more than thirteen years.  She holds two degrees from the University of Kansas, a Bachelor of Arts in Linguistics and a Bachelor of Fine Arts in Painting along with a Masters of Science degree in Information Sciences from UT Knoxville. «Read the rest of this article»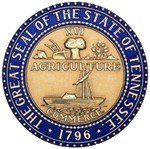 Nashville, TN – The State of Tennessee entered the capital markets and sold $546,655,000 worth of bonds this week – the largest sale in the state's history. Demand for the state's bonds was high among investors, a reflection of the state's strong credit ratings.
Earlier this month, Fitch and Moody's Investor Services, two of the country's major bond rating agencies, reaffirmed the state's AAA credit rating, which is the highest available. Standard and Poor's, the third major rating agency, reaffirmed the state's AA+ rating, which is the second highest rating available.  The state's high ratings reflect its debt level, which is one of the lowest in the country. «Read the rest of this article»