Topic: University of Texas at Austin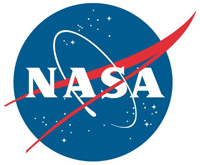 Pasadena, CA – Seven of the regions that dominate global ice mass losses are melting at an accelerated rate, a new study shows, and the quickened melt rate is depleting freshwater resources that millions of people depend on.
The impact of melting ice in Greenland and Antarctica on the world's oceans is well documented. But the largest contributors to sea level rise in the 20th century were melting ice caps and glaciers located in seven other regions: Alaska, the Canadian Arctic Archipelago, the Southern Andes, High Mountain Asia, the Russian Arctic, Iceland and the Norwegian archipelago Svalbard. The five Arctic regions accounted for the greatest share of ice loss.
«Read the rest of this article»

Clarksville, TN – The Austin Peay State University (APSU) Southeastern Grasslands Initiative (SGI) and The University of Texas at Austin's Lady Bird Johnson Wildflower Center will advance their missions of landscape conservation and ecological restoration through a recently formalized partnership.
«Read the rest of this article»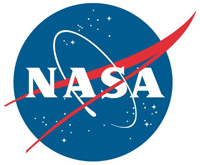 Washington, D.C. – NASA says when you hear news about an aquifer in California that is getting depleted, ice loss from Greenland or Antarctica, or a new explanation for a wobble in Earth's rotation, you might not realize that all these findings may rely on data from one single mission: the U.S.-German Gravity Recovery and Climate Experiment (GRACE).
GRACE data, collected from 2002 to 2017 while the mission was active, are still being used to improve our understanding of water in motion and its sometimes surprising effects on our planet.
«Read the rest of this article»
Written by Elizabeth Landau
NASA's Jet Propulsion Laboratory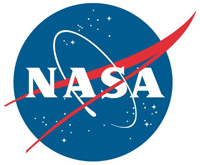 Pasadena, CA – Our solar system now is tied for most number of planets around a single star, with the recent discovery of an eighth planet circling Kepler-90, a Sun-like star 2,545 light years from Earth. The planet was discovered in data from NASA's Kepler Space Telescope.
The newly-discovered Kepler-90i – a sizzling hot, rocky planet that orbits its star once every 14.4 days – was found using machine learning from Google. Machine learning is an approach to artificial intelligence in which computers "learn." In this case, computers learned to identify planets by finding in Kepler data instances where the telescope recorded changes in starlight caused by planets beyond our solar system, known as exoplanets.
«Read the rest of this article»
Written by Dwayne Brown / Laurie Cantillo
NASA Headquarters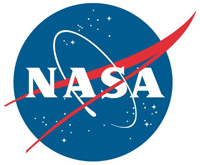 Washington, D.C. – Data returned Tuesday, October 31st, 2017, indicate that NASA's Juno spacecraft successfully completed its eighth science flyby over Jupiter's mysterious cloud tops on Tuesday, October 24th. The confirmation was delayed by several days due to solar conjunction at Jupiter, which affected communications during the days prior to and after the flyby.
Solar conjunction is the period when the path of communication between Earth and Jupiter comes into close proximity with the Sun. During solar conjunction, no attempts are made to send new instructions or receive information from Juno, as it is impossible to predict what information might be corrupted due to interference from charged particles from the Sun.
«Read the rest of this article»
Written by Alan Buis
NASA's Jet Propulsion Laboratory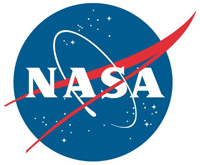 Pasadena, CA – A new study gives the first observational evidence that the southern Amazon rainforest triggers its own rainy season using water vapor from plant leaves. The finding helps explain why deforestation in this region is linked with reduced rainfall.
The study analyzed water vapor data from NASA's Tropospheric Emission Spectrometer (TES) on the Aura satellite, along with other satellite measurements, to show that at the end of the dry season, clouds that build over the southern Amazon are formed from water rising from the forest itself. The research is published in the journal Proceedings of the National Academy of Sciences (PNAS).
«Read the rest of this article»
Written by Joe Atkinson
NASA's Langley Research Center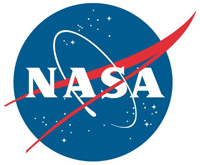 Hampton, VA – It's a complex and daunting thing, dreaming up ways to assemble spacecraft in space.
But don't tell that to a few whip-smart college students — they're up for the challenge.
In fact, five university teams will soon get the chance to make the case for their in-space spacecraft assembly concepts as part of the 2017 Breakthrough, Innovative and Game-changing (BIG) Idea Challenge.
«Read the rest of this article»
Written by Dwayne Brown / Laurie Cantillo
NASA Headquarters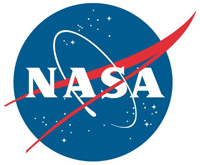 Washington, D.C. – Frozen beneath a region of cracked and pitted plains on Mars lies about as much water as what's in Lake Superior, largest of the Great Lakes, researchers using NASA's Mars Reconnaissance Orbiter have determined.
Scientists examined part of Mars' Utopia Planitia region, in the mid-northern latitudes, with the orbiter's ground-penetrating Shallow Radar (SHARAD) instrument.
Analyses of data from more than 600 overhead passes with the onboard radar instrument reveal a deposit more extensive in area than the state of New Mexico.
«Read the rest of this article»
Written by Alan Buis
NASA's Jet Propulsion Laboratory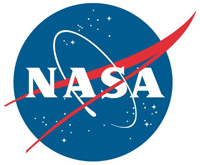 Pasadena, CA – Using satellite data on how water moves around Earth, NASA scientists have solved two mysteries about wobbles in the planet's rotation — one new and one more than a century old. The research may help improve our knowledge of past and future climate.
Although a desktop globe always spins smoothly around the axis running through its north and south poles, a real planet wobbles. Earth's spin axis drifts slowly around the poles; the farthest away it has wobbled since observations began is 37 feet (12 meters).
«Read the rest of this article»
Written by Carol Rasmussen
NASA Earth Science News Team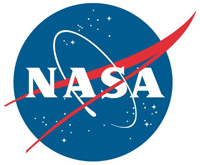 Washington, D.C. – A team of NASA and university scientists has developed a new way to use satellite measurements to track changes in Atlantic Ocean currents, which are a driving force in global climate. The finding opens a path to better monitoring and understanding of how ocean circulation is changing and what the changes may mean for future climate.
In the Atlantic, currents at the ocean surface, such as the Gulf Stream, carry sun-warmed water from the tropics northeastward. As the water moves through colder regions, it sheds its heat. By the time it gets to Greenland, it's so cold and dense that it sinks a couple of miles down into the ocean depths.
«Read the rest of this article»