Topic: Uranus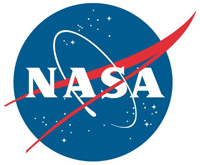 Washington, D.C. – NASA has explored much of the solar system, but only a handful of missions have entered the atmospheres of planets other than our own and successfully touched down on their surfaces. Most of our neighboring planets have never seen the wheels of a rover, and never before has a robot we've sent to another planet returned to Earth.
NASA needs technology to protect spacecraft as they enter the atmospheres of worlds near and far, from Venus to Uranus. And when we finally bring samples back from places like Mars, NASA needs to ensure those precious pieces of alien worlds are safe as they come back to Earth.
«Read the rest of this article»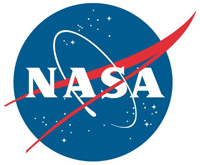 Pasadena, CA – NASA says that the upper layers in the atmospheres of gas giants – Saturn, Jupiter, Uranus and Neptune – are hot, just like Earth's. But unlike Earth, the Sun is too far from these outer planets to account for the high temperatures. Their heat source has been one of the great mysteries of planetary science.
New analysis of data from NASA's Cassini spacecraft finds a viable explanation for what's keeping the upper layers of Saturn, and possibly the other gas giants, so hot: auroras at the planet's north and south poles.
«Read the rest of this article»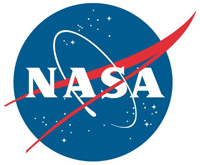 Pasadena, CA – Eight and a half years into its grand tour of the solar system, NASA's Voyager 2 spacecraft was ready for another encounter. It was January 24th, 1986, and soon it would meet the mysterious seventh planet, icy-cold Uranus.
Over the next few hours, Voyager 2 flew within 50,600 miles (81,433 kilometers) of Uranus' cloud tops, collecting data that revealed two new rings, 11 new moons and temperatures below minus 353 degrees Fahrenheit (minus 214 degrees Celsius). The dataset is still the only up-close measurements we have ever made of the planet.
«Read the rest of this article»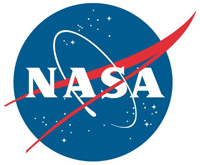 Greenbelt, MD – Much has changed technologically since NASA's Galileo mission dropped a probe into Jupiter's atmosphere to investigate, among other things, the heat engine driving the gas giant's atmospheric circulation.
A NASA scientist and his team at the Goddard Space Flight Center in Greenbelt, Maryland, are taking advantage of those advances to mature a smaller, more capable net flux radiometer. This type of instrument tells scientists where heating and cooling occurs in a planet's atmosphere and defines the roles of solar and internal heat sources that contribute to atmospheric motions.
«Read the rest of this article»
NASA Jet Propulsion Laboratory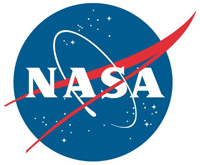 Pasadena, CA – For the second time in history, a human-made object has reached the space between the stars. NASA's Voyager 2 probe now has exited the heliosphere – the protective bubble of particles and magnetic fields created by the Sun.
Members of NASA's Voyager team will discuss the findings at a news conference at 10:00am CST (8:00am PST) on Monday, December 10th at the meeting of the American Geophysical Union (AGU) in Washington. The news conference will stream live on the agency's website.
«Read the rest of this article»
NASA's Jet Propulsion Laboratory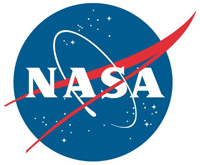 Pasadena, CA – NASA says the entire history of human existence is a tiny blip in our solar system's 4.5-billion-year history. No one was around to see planets forming and undergoing dramatic changes before settling in their present configuration. In order to understand what came before us — before life on Earth and before Earth itself — scientists need to hunt for clues to that mysterious distant past.
Those clues come in the form of asteroids, comets and other small objects. Like detectives sifting through forensic evidence, scientists carefully examine these small bodies for insights about our origins.
«Read the rest of this article»
Written by Lonnie Shekhtman
NASA's Goddard Space Flight Center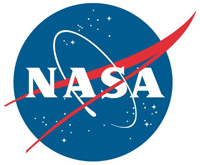 Greenbelt, MD – For centuries, scientists have worked to understand the makeup of Jupiter. It's no wonder: this mysterious planet is the biggest one in our solar system by far, and chemically, the closest relative to the Sun. Understanding Jupiter is key to learning more about how our solar system formed, and even about how other solar systems develop.
But one critical question has bedeviled astronomers for generations: Is there water deep in Jupiter's atmosphere, and if so, how much?
«Read the rest of this article»
NASA's Ames Research Center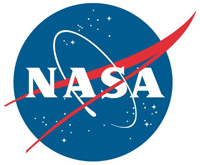 Mountain View, CA – Scientists have always wondered how Uranus got tilted so much that it spins on its side, and now research on the planet's early formation gives us new insight. Four billion years ago, scientists believe a young proto-planet of rock and ice collided with Uranus, causing its extreme tilt. Instead of rotating like a top spinning nearly upright, as Earth does, the planet "rolls" on its side as it circles the sun.
The research team, led by Durham University, UK, in collaboration with scientists at NASA's Ames Research Center in Silicon Valley, used advanced computing techniques to create the most detailed simulation to date of the suspected impact.
«Read the rest of this article»
NASA's Jet Propulsion Laboratory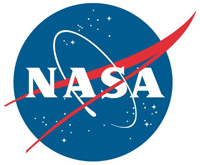 Pasadena, CA – Even after decades of observations and a visit by NASA's Voyager 2 spacecraft, Uranus held on to one critical secret — the composition of its clouds. Now, one of the key components of the planet's clouds has finally been verified.
A global research team that includes Glenn Orton of NASA's Jet Propulsion Laboratory in Pasadena, California, has spectroscopically dissected the infrared light from Uranus captured by the 26.25-foot (8-meter) Gemini North telescope on Hawaii's Mauna Kea. They found hydrogen sulfide, the odiferous gas that most people avoid, in Uranus' cloud tops. The long-sought evidence was published in the April 23rd issue of the journal Nature Astronomy.
«Read the rest of this article»
Written by Elizabeth Landau
NASA's Jet Propulsion Laboratory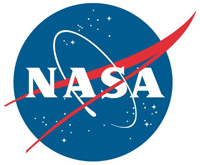 Pasadena, CA – Whether you're traveling across cities, continents or even oceans this holiday season, there is no long-haul flight quite like that of the Voyagers.
This year, we celebrated 40 years since the launch of NASA's twin Voyager probes — the two farthest, fastest spacecraft currently in operation. Each Voyager has contributed an enormous amount of knowledge about the solar system, including the unexpected diversity of its planets and their moons. Among their many distinctions, Voyager 1 is the only spacecraft to enter interstellar space, and Voyager 2 is the only spacecraft to fly by all four giant planets: Jupiter, Saturn, Uranus and Neptune.
«Read the rest of this article»