Topic: U.S. Department of Education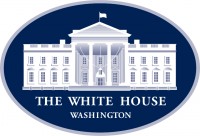 Washington, D.C. – By the authority vested in me as President by the Constitution and the laws of the United States of America, to ensure that students receive a high-quality education during the coronavirus disease 2019 (COVID-19 Coronavirus) pandemic, and to support the safe reopening and continued operation of schools, child care providers, Head Start programs, and institutions of higher education, it is hereby ordered as follows:
Section 1. Policy. Every student in America deserves a high-quality education in a safe environment. This promise, which was already out of reach for too many, has been further threatened by the COVID-19 pandemic.
«Read the rest of this article»
Senate and House Education Committee Leaders Announce Funding Bill Will Simplify FAFSA, Forgive Debt for Historically Black Colleges and Universities, and Restore Pell Grants for Incarcerated Students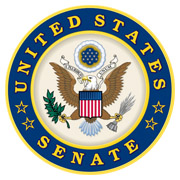 Washington, D.C. – Senate Education Committee Chairman Lamar Alexander (R-Tenn.) and Ranking Member Patty Murray (D-Wash.), and House Education and Labor Committee Chairman Robert C. "Bobby" Scott (D-Va.) today announced that important bipartisan higher education proposals will be included in broader government funding legislation that the Senate will consider this week.
The legislative package would significantly simplify the Free Application for Federal Student Aid (FAFSA) by reducing its 108 questions to a maximum of 36 questions, restore the ability for incarcerated individuals to get a Pell Grant, reinstate Pell Grant eligibility for students who have been defrauded, forgive outstanding debt of Historically Black Colleges and Universities that received loans under the federal HBCU Capital Financing Loan Program, and remove certain unnecessary regulations and aid limitations on institutions of higher education and students.
«Read the rest of this article»

Clarksville, TN – The three finalists to be Austin Peay State University's next president – Dr. Michael Licari, provost and vice president of Academic Affairs at Indiana State University; Dr. Jaime Taylor, provost and senior vice president for Academic Affairs at Marshall University; and Dannelle Whiteside, interim president of Austin Peay who previously served as the University's vice president for legal affairs – will meet with students, employees and community members this week.
«Read the rest of this article»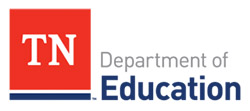 Nashville, TN – Governor Bill Lee and the Tennessee Department of Education announced $5 million in grants to be distributed to charter schools across the state, with a focus on supporting charter schools that demonstrate sustained and significant academic growth.
This charter school support grant is funded through the Governor's Emergency Education Relief Fund (GEER).
«Read the rest of this article»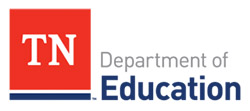 Nashville, TN – The Tennessee Department of Education has been awarded a five-year, $5.5 million State Personnel Development Grant to strengthen instructional practices for serving students with the most significant cognitive disabilities.
«Read the rest of this article»

Clarksville, TN – Austin Peay State University (APSU) recently completed its fifth-year accreditation review successfully without requiring any additional reports.
The review, which is part of the overall accreditation process from the Southern Association of Colleges and Schools Commission on Colleges (SACSCOC), is completed by institutions approximately half way between the full 10-year reaffirmation process.
«Read the rest of this article»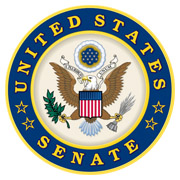 Washington, D.C. – Though we may have celebrated Independence Day a little differently this year, we honor the brave men and women who have fought and sacrificed for the freedoms that define our way of life and those who are currently serving to keep us safe and free.
Last week, I chaired a Senate health committee hearing with Dr. Anthony Fauci and other Donald Trump Administration officials to get an update on our progress towards safely getting back to work and back to school. You can watch here.
«Read the rest of this article»

Washington, D.C. – Austin Peay State University (APSU) vice president for legal affairs Dannelle Whiteside was recently named to the 2020 class of the Millennium Leadership Initiative (MLI), a premier leadership development program of the American Association of State Colleges and Universities (AASCU).
«Read the rest of this article»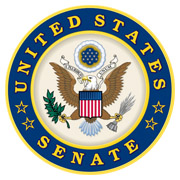 Washington, D.C. – I introduced legislation that will help hospitals in Tennessee keep up with the cost of providing care and help curb the trend of rural hospital closures by setting an appropriate national minimum for the Medicare Area Wage Index. Learn more about this legislation here.
The U.S. Department of Health and Human Services announced more CARES Act funding – $35 million is headed to two Tennessee hospitals that have treated a higher number of COVID-19 Coronavirus patients, Vanderbilt University Medical Center ($24.8 million) and Sumner Regional Medical Center ($10.6 million).
«Read the rest of this article»
President Donald J. Trump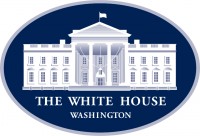 Washington, D.C. – President Donald J. Trump is ensuring that all students are safe to learn and achieve without facing sexual harassment and sexual assault in our Nation's schools.
Today, the U.S. Department of Education is issuing a final regulation to strengthen Title IX protections for survivors of sexual misconduct and fight sex misconduct in schools.
«Read the rest of this article»