Topic: UT Extension Office
Sponsors, volunteers gather for Brandon Hills gala
Clarksville, TN – Clarksville Mayor Kim McMillan helped sponsors and volunteers kick off the growing season at the Brandon Hills Heritage Youth Spring Garden Gala on Tuesday.
The Heritage Youth Garden, at 1202 Commerce Street, was started by Geneva Bell as a community project to grow wholesome produce and teach youngsters about how food is produced. It is now managed by the UT Extension Service, with assistance from community volunteers, the City of Clarksville and Montgomery County.
«Read the rest of this article»

Montgomery County, TN – Extension agents in a nine county area of Middle Tennessee are planning an Orchard Production Workshop for small producers and homeowners. The workshop will be held at Shade Tree Farms in Adams, TN on Friday, February 28th, 2014.
The participant fee for the program is $10.00/person which includes lunch onsite. The workshop will kick off at 9:00am Central time and conclude around 4:00pm. «Read the rest of this article»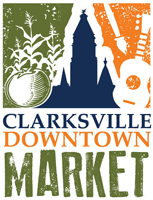 Clarksville, TN – The Clarksville Downtown Market will be on Public Square this Saturday from 8:00am-1:00pm. There will be Tennessee produce, meats, cut flowers, baked goods, and a variety of different arts and crafts available for purchase.
This has been a wonderful season this year. Once or twice the weather has not been as good to us as may be the case this Saturday but we will push through. There are now 5 weeks left so be sure to stop by and stock up on any items that you may need to have over the winter months.
«Read the rest of this article»


Clarksville, TN – Join the Clarksville Parks and Recreation department in celebration of Arbor Day on Saturday, April 13th, 2013 beginning at 9;00am at the Swan Lake Sports Complex.
Clarksvile Mayor Kim McMillan, the City Forester, along with the UT Extension and Clarksville Tree Board, invite you to help plant trees of various species including: gingko, Kentucky coffeetree, willow and shumard oak, Norway spruce, kwanzan and yoshino cherry, and forest pansy redbud. «Read the rest of this article»
Clarksville, TN – The Winter Market is this Friday, January 31st. Carol Stichal will return by popular demand with her Asparagus Rolls and hopefully a new a green bean roll she is trying. «Read the rest of this article»
Written by Agriculture Secretary Tom Vilsack
USDA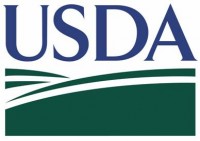 Washington, D.C. – Over the course of 2012, farm families and rural communities faced a number of challenges. A record drought impacted much of the country and many were impacted by a major hurricane, flooding and severe storms. However, thanks to the resilience of rural Americans, our communities are still going strong.
Over the course of this year, USDA continued our record efforts to help folks across our nation, and I am proud of the work we carried out.
«Read the rest of this article»
Clarksville, TN – On November 1st, 2012, the Clarksville Department of Building and Codes will begin accepting applications for people who want to keep domesticated hens on their property.
The Clarksville City Council, during the September meeting, approved an ordinance allowing for the keeping of domesticated hens in E-1, R-1 AND R-1A zoned areas. «Read the rest of this article»
Farmers Encouraged to Apply for TAEP Funding

Nashville, TN – The Tennessee Department of Agriculture has released the 2012 application for the Tennessee Agricultural Enhancement Program. Applications must be postmarked or hand delivered June 1st – 7th. Do not postmark prior to June 1st.
An important change for this year is that requests for funding will now be approved based on applicant determined priorities instead of on a first come, first serve basis. «Read the rest of this article»
News and Information from the University of Tennessee Institute of Agriculture

Knoxville, TN – Earning certification to prepare, manufacture and sell certain foods from a home kitchen is now more convenient for Tennesseans thanks to a new online training module from University of Tennessee Extension.
Domestic Kitchen Food Safety Training, which launched Wednesday, February 1st, provides instruction centered around the state's Domestic Kitchen Rule. The rule allows people to commercially prepare, manufacture and sell non-potentially hazardous foods in the home while ensuring the public's health is protected. «Read the rest of this article»

Clarksville, TN – "Things You Need to Know to Make a Food Product For Resale." will be on Friday, January 20th, at the Smith Trahern Mansion (1st and McClure Street Clarksville, TN) from 10:00am until 1:00pm. Small Business Woman, Jenny Chandler will be the lead speaker for this event.
Jenny runs her business out of Ashland City, and works through the Health Department with that endeavor. She's also done work here at the domestic kitchen at the Montgomery County UT Extension office permitted through the Department of Agriculture. UT Extension helped her and her family in developing ideas and securing training for their businesses, serving as a guide to meet food manufacturing standards. «Read the rest of this article»