Topic: UV Radiation
Written by Elizabeth Zubritsky
NASA's Goddard Space Flight Center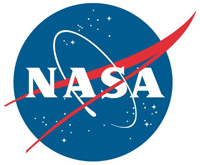 Greenbelt, MD – How long might a rocky, Mars-like planet be habitable if it were orbiting a red dwarf star? It's a complex question but one that NASA's Mars Atmosphere and Volatile Evolution mission can help answer.
"The MAVEN mission tells us that Mars lost substantial amounts of its atmosphere over time, changing the planet's habitability," said David Brain, a MAVEN co-investigator and a professor at the Laboratory for Atmospheric and Space Physics at the University of Colorado Boulder. "We can use Mars, a planet that we know a lot about, as a laboratory for studying rocky planets outside our solar system, which we don't know much about yet."
«Read the rest of this article»
Written by Roberto Molar Candanosa
NASA's Goddard Space Flight Center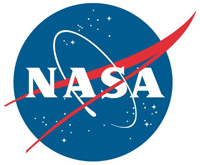 Greenbelt, MD – The largest and most powerful hurricanes ever recorded on Earth spanned over 1,000 miles across with winds gusting up to around 200 mph. That's wide enough to stretch across nearly all U.S. states east of Texas. But even that kind of storm is dwarfed by the Great Red Spot, a gigantic storm in Jupiter. There, gigantic means twice as wide as Earth.
With tumultuous winds peaking at about 400 mph, the Great Red Spot has been swirling wildly over Jupiter's skies for the past 150 years—maybe even much longer than that.
«Read the rest of this article»
Written by Tony Phillips
Science at NASA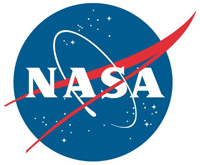 Washington, D.C. – If an asteroid big enough to knock modern civilization back to the 18th century appeared out of deep space and buzzed the Earth-Moon system, the near-miss would be instant worldwide headline news.
Two years ago, Earth experienced a close shave just as perilous, but most newspapers didn't mention it. The "impactor" was an extreme solar storm, the most powerful in as much as 150+ years.
"If it had hit, we would still be picking up the pieces," says Daniel Baker of the University of Colorado.
«Read the rest of this article»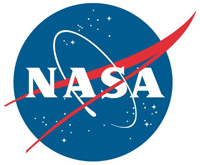 Washington, D.C. – Back in the 60s and 70s, Apollo astronauts circling the Moon saw something that still puzzles researchers today. About 10 seconds before lunar sunrise or lunar sunset, pale luminous streamers would pop up over the gray horizon. These "twilight rays" were witnessed by crew members of Apollo 8, 10, 15 and 17.
Back on Earth, we see twilight rays all the time as shafts of sunlight penetrate evening clouds and haze.  The "airless Moon" shouldn't have such rays, yet the men of Apollo clearly saw them.
«Read the rest of this article»
Easy Steps Help Prevent Skin Cancer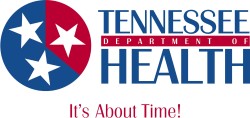 Nashville, TN – When you're having fun outdoors, it's easy to forget how important it is to protect yourself from the sun. Unprotected skin can be damaged by the sun's ultraviolet rays in as little as 15 minutes, yet it can take up to 12 hours for skin to show the full effect of sun exposure.
The Tennessee Department of Health is reminding Tennesseans of easy steps to follow to protect your skin this summer and all through the year.
«Read the rest of this article»
Written by Dr. Tony Phillips
Science@NASA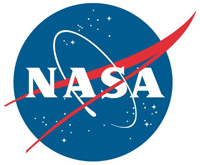 Greenbelt, MD – One hundred and fifty two years ago, a man in England named Richard Carrington discovered solar flares. 
It happened at 11:18am on the cloudless morning of Thursday, September 1st, 1859. Just as usual on every sunny day, the 33-year-old solar astronomer was busy in his private observatory, projecting an image of the sun onto a screen and sketching what he saw. On that particular morning, he traced the outlines of an enormous group of sunspots. Suddenly, before his eyes, two brilliant beads of white light appeared over the sunspots; they were so bright he could barely stand to look at the screen.
«Read the rest of this article»