Topic: Velma Jo Williams

Clarksville, TN – The Clarksville-Montgomery County Adult Literacy Council (ALC) is looking for interested persons to fill upcoming open slots on its Board of Directors. If you are someone who cares deeply about literacy and would like to support the ALC by serving as a part of its Board, please contact Velma Jo Williams, Executive Director of ALC at 931.216.0225.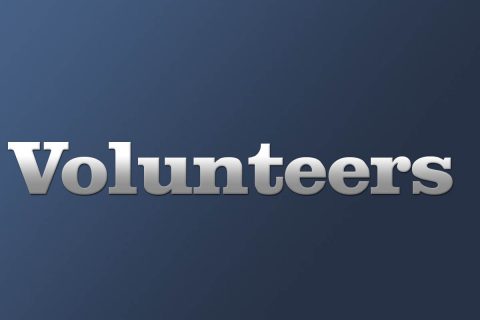 «Read the rest of this article»

Clarksville, TN – Jaquez Willis is on a mission. His determination to earn his high school diploma is so great that he walks seven miles from his home near Northwest High School in Clarksville, Tennessee to the Continuing Education Center on Greenwood Avenue where he is enrolled in Adult Education.
Then he walks seven miles home. Day after day, his goal gets a little closer and the hope in his heart grows a little bigger.
«Read the rest of this article»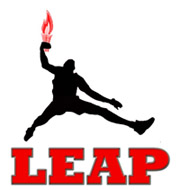 Clarksville, TN – The Adult Literacy Council partnered with the Leap Organization to develop a computer lab to aid adults and youth become more computer literate.
"We believe that higher learning in literacy, math, and other basic skills is the key to an individual's success" commented ALC Executive Director Velma Jo Williams. "The Adult Literacy Council appreciates the LEAP Org., in storing our NetBook Computers in their computer lab and look forward in working together in the fight against illiteracy with the hopes of individuals becoming productive citizens."
«Read the rest of this article»

Clarksville, TN – On Saturday Hilldale Baptist Church played host to third annual Unity Day celebration. The goal of Unity Day is to build a stronger community by recognizing and joining together religious, governmental and business leaders in fellowship.
Unity Day was founded by Treva Gordon, the owner and publisher of the Convenient Shopper Magazine. "I was watching an awards show on television and I was so inspired by the way they honored the pop star's and the rap artists. It was wonderful; they had the gift bags, bling bling, the limos, and everything that went with it. That was awesome!" she said to herself.
«Read the rest of this article»

Thanks to the area military recruiters, the Adult Literacy Council (ALC)  has effectively registered 15 adult learners engrossed in attending its new Armed Services Vocational Aptitude Battery (ASVAB) Tutoring Program. On Tuesday, September 27th the ALC hosted an orientation for the first class where Director Velma Jo Williams introduced Tutor Amanda Brady who gave specific details regarding classroom instructions.
The ASVAB is a multiple-aptitude battery that measures developed abilities and helps predict future academic and occupational success in the military. It is administered annually to more than one million military applicants, high school, and post-secondary students. The ALC's ASVAB Tutoring Program is a 10 week tutoring course which will be offered quarterly, with a 4 week refresher course available during the summer. «Read the rest of this article»
Free Event for Adults wanting to make more Money

Clarksville, TN – On Wednesday, April 27th, 2011, from 10:00am – 2:00pm, the Adult Literacy Council will be hosting the "Career Paths" event at the Greenwood Complex, 430 Greenwood Avenue, Room #213.  Career representatives will be on site ready to answer questions and provide information on your "career path". «Read the rest of this article»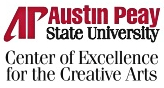 Clarksville, TN – The Austin Peay State University Center of Excellence for the Creative Arts will present its February Winter Salon featuring singer Velma Jo Williams, at 6:00pm on February 17th in the campus' Clement Auditorium.
Williams is a national speaker, licensed minister and recording artist who was born and raised in Louisville, KY. For more than 18 years, she has been involved in the Clarksville community, where she is a member and elder of Faith Outreach Church. «Read the rest of this article»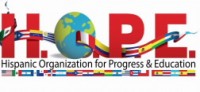 Clarksville, TN – The Hispanic Organization for Progress & Education (H.O.P.E.) opened a new computer lab at their office at 410 Church Street in Clarksville, TN today. The computer lab is a partnership between H.O.P.E. and the Clarksville-Montgomery County Adult Literacy Council. The lab consists of a total of eight laptop computers which purchased with the aid of a grant given by the Dollar General Literacy Foundation to the Adult Literacy Council.
Velma Jo Williams, the Executive Director of the Clarksville-Montgomery County Adult Literacy Council said "For Several years we have been instrumental in certifying H.O.P.E.'s volunteers for tutoring. So when we received a $3,000 grant from the Dollar General Literacy Foundation. So we made the decision to use the funding to purchase laptop computers to provide for a computer lab at the H.O.P.E. offices."
«Read the rest of this article»