Topic: walking
Dallas, TX – New research in Journal of the American Heart Association, the Open Access Journal of the American Heart Association/American Stroke Association, indicates stroke survivors who completed group-based aerobic exercise programs similar in design and duration to cardiac rehabilitation programs significantly improved their aerobic endurance and walking ability.
Stroke remains the leading cause of disability in the U.S. and physical therapy is often prescribed to improve physical impairments after stroke.
«Read the rest of this article»
Clarksville, TN – Bike Walk Clarksville, a group of citizens on a mission to promote a more bicycle and pedestrian-friendly community, got rolling this week with a formative meeting at Wilma Rudolph Events Center.
The next meeting is scheduled for 6:00pm Tuesday, March 13th, 2018 at a site to be announced soon. Organizers have set up online sites to inform and connect members.
«Read the rest of this article»
Circulation Journal Report
Dallas, TX – Middle-aged couch potatoes may reduce or reverse the risk of heart failure associated with years of sitting if they participate in two years of regular aerobic exercise training, according to a new study in the American Heart Association's journal Circulation.
Study participants who adhered to the aerobic exercise regimen had significant improvements in how their body used oxygen and had decreased cardiac stiffness after two years, both markers of a healthier heart.
«Read the rest of this article»
Circulation Journal Report
Dallas, TX – More physical activity and at higher intensities could lead to a big drop in the risk of death in older women from any cause, according to new research in the American Heart Association's journal Circulation.
Researchers found the volume of light intensity physical activity or sedentary behavior was not associated with death rate. However, light intensity activity may be beneficial for other health outcomes not studied in this research.
«Read the rest of this article»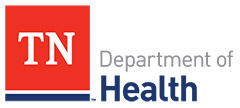 Nashville, TN – While matters of the heart are top of mind near Valentine's Day, more Tennesseans should think about them all year long to ensure healthier, longer lives.
Tennessee Department of Health data show heart disease is still the leading cause of death in the state, while stroke rated fifth in claiming lives.
«Read the rest of this article»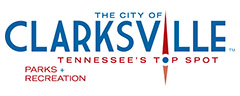 Clarksville, TN – The Clarksville Parks and Recreation has teamed up with Healthy Clarksville to offer a new walking and running program, R.U.N., designed to help you along the road of self-discovery and fitness.
This 16-week training program is structured to help beginners cross the finish line of your first 5K at Queen City Road Race on May 6th (which is optional) and to help more advanced runners beat your previous personal records and set new goals for yourself.
«Read the rest of this article»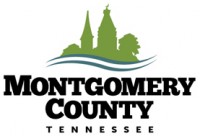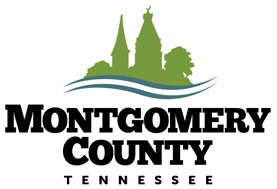 Montgomery County, TN – Montgomery County Parks and Recreation has recently completed installing new trail signage at Rotary Park. The signage was made possible through a $4,500 donation from the Clarksville Rotary Club.
The 20 signs were designed and placed by the Friends of Rotary Park group along each of the trails to better define the areas.
«Read the rest of this article»
Also, CR looks at the prescription painkiller epidemic, efforts to curb overuse of opioids, and surprising truths about medical marijuana

Yonkers, NY – Persistent and chronic pain can be a frustrating, debilitating and expensive problem. According to the June issue of Consumer Reports, 125 million Americans in pain spend about $300 billion on treatments and care every year. But not all of that care is effective, and some of it may be costly or even dangerous.
To help consumers make better, more informed choices, Consumer Reports took a closer look at the issue of treating pain in a special report on what works and what doesn't—and developed guidance on how to treat common ailments—including back, neck and joint pain.
«Read the rest of this article»
TDH Offers Suggestions to Improve Heart Health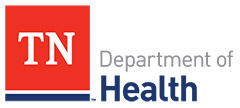 Nashville, TN – Heart disease is the number one killer of adults in Tennessee and among its primary causes are poor diets and a lack of adequate physical activity.
The Tennessee Department of Health reminds individuals the winter months demand increased attention for heart health because short days and cold weather prompt many of us to crave comfy couches and calorie-rich, feel-good foods.
«Read the rest of this article»
American Heart Association Meeting Report
Orlando, FL – People who moved from a neighborhood that required a vehicle to run errands to one that made walking-errands convenient were significantly less likely to have high blood pressure than people who moved from one low-walkability neighborhood to another low-walkability neighborhood, according to research presented at the American Heart Association's Scientific Sessions 2015.
To determine a neighborhood's walking friendliness, researchers used Walk Score®, which rates neighborhoods from 1 to 100 for accessibility by foot to stores, parks, schools and other destinations. "Walker's Paradise" neighborhoods received a score of 90 or greater. Walk Score® is an open-access walkability index available at www.walkscore.com.
«Read the rest of this article»