Topic: Y-12 National Security Complex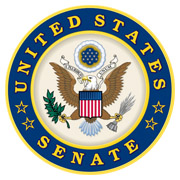 Washington, D.C. – U.S. President Donald J. Trump signed into law legislation that provides record funding for national laboratories, including the Oak Ridge National Laboratory, and other important Tennessee priorities Chairman Lamar Alexander (R-Tenn.).
"The best-kept secret in Washington is record-funding for the Office of Science, which funds our national laboratories and supercomputing," Senator Alexander, who serves as chairman of the U.S. Senate Energy and Water Development Appropriations Subcommittee said.
«Read the rest of this article»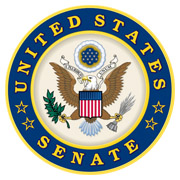 Washington, D.C. – U.S. Senator Lamar Alexander (R-Tenn.) released the following statement after President Donald J. Trump signed into law the Fiscal Year 2020 National Defense Authorization Act (NDAA):
"Governing is about setting priorities, and this bill shows our priority is the men and women who serve in our armed forces. This defense bill authorizes the biggest pay raise for troops at Fort Campbell, Arnold Air Force Base in Tullahoma and Naval Support Activity Mid-South in Millington in 10 years, and continues to make research and development of new technologies a priority so our military can deal with new and emerging threats," said Senator Alexander.
«Read the rest of this article»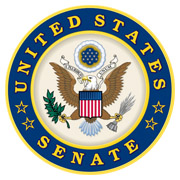 Washington, D.C. – U.S. Senator Marsha Blackburn (R-Tenn.) and the Senate Armed Services Committee have completed the markup of the National Defense Authorization Act for Fiscal Year 2020. Senator Blackburn advocated for several projects that are critical to groups in Tennessee.
"Tennessee is proud to be home to multiple military bases," Senator Blackburn said. "The sacrifice our members of the military make in service to our country can never be repaid. It is essential that we provide our men and women in uniform with the support they need to protect the United States and to provide for their families. This bill seeks to meet that goal."
«Read the rest of this article»
Senator Marsha Blackburn
Tennessee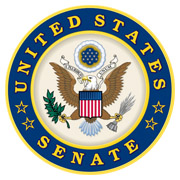 Washington, D.C. – Tennessee Tuesday is always my favorite day of the week.
Senator Lamar Alexander and I welcomed another great group of Tennesseans to our nation's capital for coffee, conversation, and pictures this week.
If you plan to be in the Washington, D.C. area on a Tuesday when the Senate is in session, we would love if you join us for this Tennessee tradition. Constituents attending will have the opportunity to meet and have their picture taken with their senators while enjoying a coffee and pastries.
«Read the rest of this article»