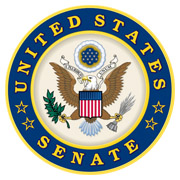 Washington, D.C. – U.S. Senator Lamar Alexander (R-Tenn.) released the following statement after President Donald J. Trump signed into law the Fiscal Year 2020 National Defense Authorization Act (NDAA):
"Governing is about setting priorities, and this bill shows our priority is the men and women who serve in our armed forces. This defense bill authorizes the biggest pay raise for troops at Fort Campbell, Arnold Air Force Base in Tullahoma and Naval Support Activity Mid-South in Millington in 10 years, and continues to make research and development of new technologies a priority so our military can deal with new and emerging threats," said Senator Alexander.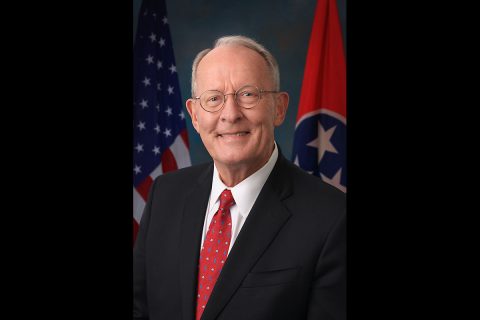 "It also improves housing and increases employment opportunities for military spouses," Senator Alexander stated. "This legislation also, for the first time, provides two months of paid family leave for all federal employees, which Ivanka Trump and the president worked to include in the bill."
Alexander continued: "This legislation will also strengthen our national security by supporting important programs at the Y-12 National Security Complex in Oak Ridge to help modernize and maintain our nuclear weapons arsenal."
The National Defense Authorization Act authorizes $738 billion to fund the U.S. Department of Defense and the Department of Energy, which includes the following priorities:
3.1 percent pay increase for members of the military
$23.1 billion for U.S. Department of Energy national security programs, which supports critical work at the Y-12 National Security Complex in Oak Ridge.
Strengthens our national security by authorizing funds for nuclear weapons modernization, replacement of our strategic missile submarines, and environmental cleanup.
Provides $1.4 billion above the administration's request for science, technology and research programs, including over $300 million for hypersonics programs, including programs carried out by the University of Tennessee and at Arnold Air Force Base in Tullahoma.
Supports U.S. military forces stationed in Europe to counter Russian aggression.
Prohibits transferring detainees at Guantanamo Bay to the United States.
Supports development of advanced equipment to help ensure the men and women of the armed forces have the tools they need protect American interests abroad and work with our allies to defeat ISIL, al Qaeda, and other violent extremist organizations.
Increases employment opportunities for military spouses by supporting the creation of interstate compacts and helping military spouses get re-certified or re-licensed in their occupation if they move to a different state.
Reforms the private military housing program so our service members and their families have access to safe and affordable housing and ensures proper oversight of government contractors.