Topic: Ivanka Trump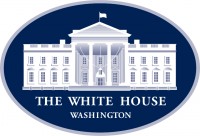 Washington, D.C. – "Johnson & Johnson launched a massive human trial of its coronavirus vaccine [today], paving the way for another option as the U.S. preps an immunization campaign to defeat the pandemic," Tom Howell Jr. reports for The Washington Times.

"The Donald Trump administration, through its 'Operation Warp Speed,' is offering unprecedented support to private drugmakers as it tries to lock down a successful vaccine before the end of the year."

«Read the rest of this article»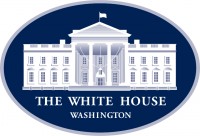 Washington, D.C. – President Donald Trump ordered yesterday for "Federal agencies to prioritize moving their offices to Opportunity Zones to spur investment in some of the nation's poorest neighborhoods," Ebony Bowden reports for the New York Post.

"The move will apply to all federal agencies and asks that they stop prioritizing city centers and central business districts and instead base themselves in any of the 8,769 low-income communities designated as Opportunity Zones by the Trump administration."
«Read the rest of this article»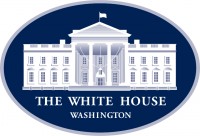 Washington, D.C. – When President Donald Trump visited North Carolina yesterday, he traveled to exactly the kind of community he promised to help when he took office more than three years ago—places with hardworking, blue-collar Americans that are often overlooked by Washington.

Mills River, North Carolina, has about 7,500 residents. It's also home to Flavor 1st Growers and Packers, a farmer-owned repacking and distribution facility.
«Read the rest of this article»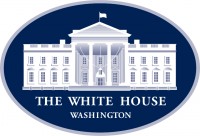 Washington, D.C. – "Two of the most advanced experimental coronavirus vaccines entered the pivotal phase of their studies on Monday," Peter Loftus and Jared S. Hopkins report for The Wall Street Journal.
"The start of the pivotal Moderna vaccine trial is the latest sign that the most advanced coronavirus vaccine candidates are moving into the final stages of testing, and could be ready for wider use before year's end if results are positive."
«Read the rest of this article»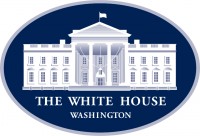 Washington, D.C. – "In a new bid to kickstart the economy and steer younger Americans to good jobs that don't require a $120,000 college degree, the Ad Council, Apple, the White House and other sponsors today are unveiling a new campaign urging potential job-seekers to 'find something new,'" Paul Bedard writes in the Washington Examiner.

"Jobs are changing—and the COVID-19 Coronavirus has accelerated the pace," says Ivanka Trump, who is co-chair of the White House's American Workforce Policy Advisory Board.
«Read the rest of this article»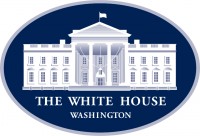 Washington, D.C. – More than 6,000 veterans die by suicide each year, taking their own lives at a rate one-and-a-half times that of other Americans. Female veterans are at an even higher risk, with a suicide rate of more than twice that of other Americans.

From 2005 to 2016, the veteran suicide rate rose by an alarming 26 percent. In the past, these heroes were too often overlooked by our leaders, who sent our troops to fight in foreign lands without taking care of them once they returned home.
«Read the rest of this article»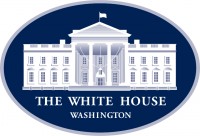 Washington, D.C. – President Donald Trump announced major action this morning to support America's farmers, ranchers, and growers during the Coronavirus pandemic and recovery.

The newly launched Coronavirus Food Assistance Program, or CFAP, will provide direct relief to American farmers and ranchers who saw significant price declines during the COVID-19 Coronavirus outbreak.
«Read the rest of this article»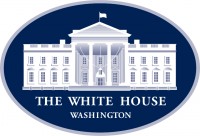 Washington, D.C. – PRESIDENT DONALD TRUMP: Thank you very much. Thank you very much. It's very hot today. Please, sit down. This is going to be a very hot one, and we apologize to everybody out there that's going to suffer through it. But you know what? It's better than bad weather.
And it's great to be in the Rose Garden. I want to especially thank this group for joining us as we announce a historic groundbreaking initiative in our ongoing effort to rapidly develop and manufacture a coronavirus vaccine.
«Read the rest of this article»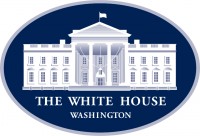 Washington, D.C. – "Ivanka Trump, President Donald Trump's jobs czar, and Treasury Secretary Steven Mnuchin have rallied American banks to pony up $1.6 billion to help small businesses and Main Street Americans crushed by the Coronavirus (COVID-19)," Paul Bedard reports in the Washington Examiner.
"Initiated at a mid-March meeting with banking leaders at the White House, several this week [pledged] millions of dollars of help to supplement the billions of dollars set aside by the administration and Congress for programs such as the Payroll Protection Plan."
«Read the rest of this article»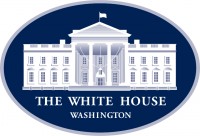 Washington, D.C. – "For over three years, our administration has been fighting hard for your success, rolling back the red tape to ease regulations, launching the 'Pledge to America's Workers' to champion more workforce opportunities in this economic boom and fighting for the forgotten man and woman," Advisor to the President Ivanka Trump writes in The Kansas City Star.
«Read the rest of this article»