Topic: Youtube

Clarksville, TN – Austin Peay State University (APSU) chemistry professor Dr. Leslie Hiatt spent some of the summer transforming a scrapped glass door into a learning tool for students forced to take online classes during the COVID-19 Coronavirus pandemic.
«Read the rest of this article»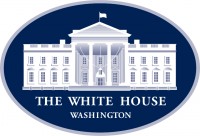 Washington, D.C. – PRESIDENT DONALD TRUMP: By the authority vested in me as President by the Constitution and the laws of the United States of America, it is hereby ordered as follows:
Section 1. Policy. Free speech is the bedrock of American democracy. Our Founding Fathers protected this sacred right with the First Amendment to the Constitution. The freedom to express and debate ideas is the foundation for all of our rights as a free people.
«Read the rest of this article»

Clarksville, TN – The Austin Peay State University (APSU) College of Arts and Letters on Monday launched a new YouTube series in an effort to share solace through "the power, depth of reflection and context only available from the arts."
«Read the rest of this article»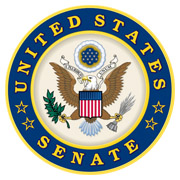 Washington, D.C. – Senators Marsha Blackburn (R-Tenn.), Edward J. Markey (D-Mass.), Richard Blumenthal (D-Conn.) and Josh Hawley (R-Mo.) Friday, September 4th wrote to the Federal Trade Commission (FTC) urging it not to take any steps to weaken existing rules under the Children's Online Privacy Protection Act (COPPA).
The Senators sent their letter following the Commission's announcement that it will begin an ahead-of-schedule review of the COPPA Rule, as well as its request for public comment on potential updates to current children's privacy protections.
«Read the rest of this article»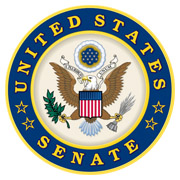 Nashville, TN – This August's work period has gone by in a flash! Traveling to nearly 40 counties throughout our state helped me determine how I can make life a little easier for my fellow Tennesseans. I'm ready to get back to D.C. and put everything I've learned over the past few weeks to good use.
Tennesseans should be able to receive quality health care close to home, when and if they need it. Folks in Dickson County weighed in on my Rural Health Agenda, which will establish or expand medical facilities and bring more providers to rural areas.
«Read the rest of this article»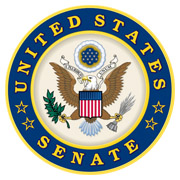 Washington, D.C. – On Thursday, July 25th, 2019, Senator Marsha Blackburn (R-Tenn.) spoke with Fox Business, Bloomberg and Yahoo Finance about the Tech Task Force she is leading in the Senate Judiciary Committee. Chairman Lindsey Graham (R-S.C.) named Senator Blackburn Chairman of the Tech Task Force, with Ranking Member Dianne Feinstein (D-Calif.) serving as co-chair.
The Tech Task Force will meet periodically to discuss tech industry issues, including privacy, data security, censorship, antitrust and competition.
«Read the rest of this article»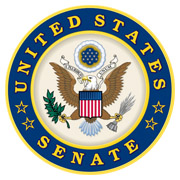 Washington, D.C. – On Tuesday, July 9ht, 2019, Senator Marsha Blackburn (R-Tenn.) spoke at the Senate Judiciary Committee hearing on "Protecting Innocence in a Digital World" about the dangers posed by social media to children.
"[Jeffrey Epstein's] case serves as a warning that predators really do lurk," said Senator Blackburn. "They lurk in every corner of society, whether it's the rich and the powerful or the poor and depraved."
«Read the rest of this article»
City of Clarksville
Clarksville, TN – The City of Clarksville is expanding its digital footprint. Official city social media accounts now include YouTube, Twitter and Instagram.
Citizens are now able to view City Council meetings streamed live via YouTube, as well as view past meetings, at https://www.youtube.com/channel/UCTbq71hc0sOi-KnKMNPw8yA
«Read the rest of this article»
Unveils Roku OS 7 with Updated Roku Feed That Now Lets Consumers Follow Movies, Directors, Actors, TV Shows and Receive Automatic Updates on Streaming Availability and Pricing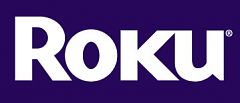 Saratoga, CA – Roku Inc. today announced the highly anticipated Roku® 4 streaming player. Designed for entertainment-­?loving streamers, the Roku 4 features superior streaming performance and brilliant picture quality for both 4K Ultra HD (UHD) and HD TVs.
With access to one of the biggest streaming channel lineups including 300,000 movies and TV episodes and the industry's most comprehensive and only unbiased universal voice search, finding what to stream is simple with the new Roku 4. Plus, now consumers will no longer need to look for their remote control with the new Remote Finder feature.
«Read the rest of this article»
Further Developing SNHU Women to be prepared for Advanced Positions in Technology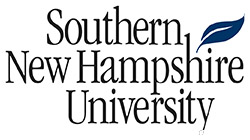 Clarksville, TN – Tara Lovely from Clarksville, an undergraduate student in computer information technology at Southern New Hampshire University (SNHU), has been selected to attend the Grace Hopper Celebration (GHC) of Women.
Held October 14th-16th in Houston, Texas, the GHC is the world's largest technical conference for women in the field and one that is designed to highlight the research and career interests of women in computing.  Senior academic and administrative leaders from SNHU selected 15 students (representing undergraduate and graduate levels), including Lovely to attend the conference. «Read the rest of this article»