Flood Warning In Effect ... [Click here for more information]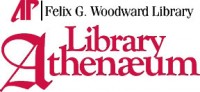 The Austin Peay State University Felix G. Woodward Library is presenting the next in their Athenaeum Lecture Series: D. H. Lawrence: The Prophet of Love, a presentation By Dr. Jill Franks, Professor of English. The program will be held on Tuesday, October 27, 2009 at 2 p.m. The Library Athenaeum consists of speeches or presentations, panel discussions, debates, readings and performances.
Dr. Jill Franks is currently the president of the D. H. Lawrence Society of North America, will comment on Lawrence's strengths and weaknesses as an author and political thinker and philosopher. She will also discuss Lawrence's relevance today, and dispel some of the myths about him. In conjunction with Dr. Franks' presentation, Woodward Library will also host a reception celebrating the donation of Dr. James Cowan's extensive collection of Lawrence materials to the Library.
Sections
Arts and Leisure
Topics
APSU, Austin Peay State University, D. H., D. H. Lawrence, D. H. Lawrence Society of North America, Felix G. Woodward Library, James Cowan, Jill Franks, Library Athenaeum