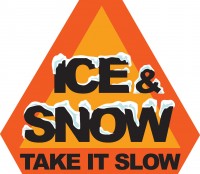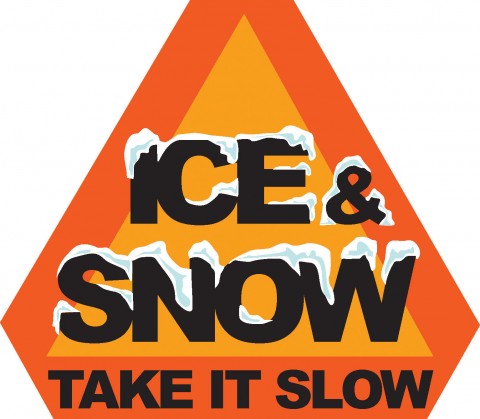 Driving a vehicle can be a challenging task in winter weather. Too often drivers underestimate the knowledge and skill that safe driving demands and that the potential for vehicle accidents dramatically increases.
Factors which add hazards to driving in the winter:
Ice, snow, and water on road surfaces reduce traction, increase stopping distance, and may result in an uncontrolled skid.
Rising temperatures often cause roads to become more slippery than they are in cold weather.
Black ice is a thin, invisible layer of frost on roadways or other hard surfaces. It commonly occurs around bridges and overpasses but can occur anywhere, on any surface.
Water mixed with oil on wet road surfaces can be hazardous, often causing hydroplaning.
Snow, rain, and fog often cause situations of limited visibility.
Long nights and short days in some areas mean you spend more hours behind the wheel when you can see little beyond your headlights.
Vehicle breakdowns during winter conditions can be life threatening due to freezing weather and the possibility of chain reaction collisions. Tips to help you avoid winter weather accidents, and serious injury:
Clear all snow from your car's windows, lights, and roof to ensure visibility.  Allow more space between you and the car in front of you. Slow down. This will give you more reaction time if needed.
If you go into a skid, take your foot off the gas, steer into the skid, and regain control. If you have to stop right away, pump your brakes – don't slam on them. If your car has an anti-lock braking system (ABS), apply steady pressure to the brake pedal.
Inspect tires for proper inflation (see owner's manual for proper pressure), and tread depth!
Carry a winter survival kit. Include matches and a candle, a sleeping bag or emergency blanket, food, first aid kit, jumper cables with safety goggles, tools for minor repairs, and a cell phone.
Check your vehicle to ensure it is mechanically sound.
Don't get over-confident. 4 wheel drive means 4 wheel slide!
The most important safety tips when driving in winter weather are: always wear your seatbelt, slow down, drive with your headlights on, allow extra travel time, drive defensively, and check the weather forecast before departing!
About Rodney D. Lowell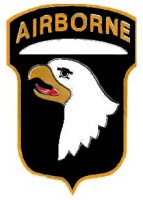 Rodney D. Lowell is the safety Officer for the 506th Regimental Combat Team