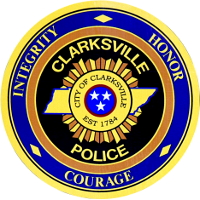 A little after 2:00am, Sgt Odell was getting out of his patrol car to check on the clerk at the BP Food Mart at Riverside Drive and McClure Street and heard a popping sound.  At first, he thought it may have been fireworks.  He looked down Riverside Drive and saw two vehicles traveling Northbound  side by side.   He saw what appeared to be a muzzle flash coming from the passenger side window of a Monte Carlo traveling in the left northbound lane.  It was directed toward the Buick traveling in the right northbound lane.
He got back into his car and had activated his emergency equipment so he could pull out behind the vehicles as they were passing by.  He was about 15-20 ft off the road in the lot of the BP preparing to enter the roadway when the Buick hit a metal pole in front of the BP, left the roadway, hit a tree in front of the BP building, and then collided with Sgt Odell's patrol car.
When Sgt Odell went to check on the occupants of the Buick, he found the driver of the Buick had been shot in the upper torso area and that the vehicle had also been struck by multiple gunshot rounds. Both of the men in the Buick are from Hopkinsville.
According to one of the victims, they were unfamiliar with the Clarksville area and were trying to find a club and ended up on Riverside Drive.  While on Riverside Drive, the Monte Carlo pulled up next to them and, for no known reason, started shooting at their vehicle.  The 27 old driver of the Buick was taken to the hospital by ambulance (condition unknown at this time);  the 33 year old passenger was uninjured.
The vehicle which fled the scene is described as a newer model Monte Carlo, bright red in color, stock wheels, and possibly has a rear spoiler.
A portion of Riverside Drive was closed for six hours while the crime scene was processed.
Anyone with information should contact Detective Dave Bramel, 931-648-0656, 2110 or the TIPSLINE, 931-645-8477.