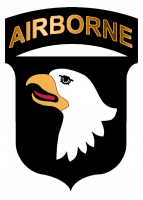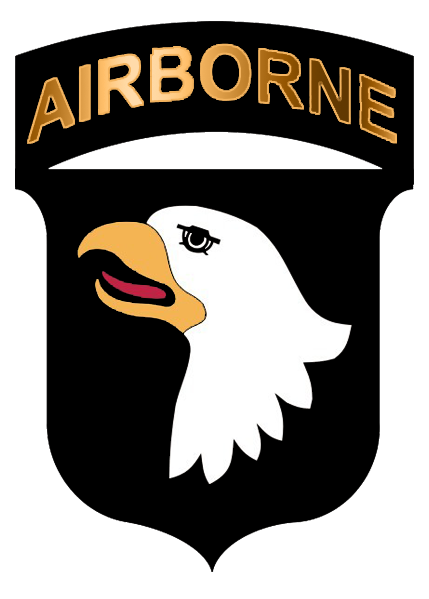 Fort Campbell, KY – It's not often that medical students get an inside look at Army Aviation, but that's exactly what resident students from The American College of Occupational and Environmental Medicine in Nashville, Tenn. did.
The residents participated in a work site visit with the 7th Squadron, 17th Cavalry Regiment, 159th Combat Aviation Brigade, Fort Campbell KY to gain first hand knowledge on components of occupational and environmental medicine within the military.
Occupational Medicine is the medical specialty focused on the prevention and management of occupational and environmental injury, illness and disability and promotion of the health and productivity of workers, their families and communities.
"Military Occupational and Environmental Medicine is one of the practice settings for Occupational and Environmental physicians, whether the physician is a civilian, or in the uniformed services," said Dr. Margaret Hasek, the Occupational Medicine Chief Resident with Meharry Medical College. "Physicians who practice in these settings are interested in areas of OEM that pertain to the military, public health service, or federal government."
"We came here wanting to learn more about the uniformed services sector," said Hasek. "During the tour, we learned about the occupations and work environments of the 7-17 CAV, and learned from the leadership, safety personnel and physicians involved in all aspects of OEM and safety pertaining to Soldiers, and the Army as a whole."
The Flight Surgeon for the 7th Sqdrn., 17th Cav. Rgt., Capt. Christopher Bermudez said as a preventive medicine officer in the US Army, you'll plan, coordinate and direct a program to maintain health, improve physical fitness, and prevent disease and injury.
Occupational health programs are an integral part of a much larger army safety program. Safety for service members as well as civilians is paramount for the military and maintaining readiness. Preventative medicine also plays a key role in troop readiness by helping to maintain a health force.
"When we start to see reoccurring injuries from a specific incident we get involved and talk with the commanders," said Bermudez. "It is my job to keep the soldiers healthy and in the fight, and I do what is necessary to keep the soldiers fit for duty — physical therapy exercises, medication, or even referring them to a specialist for a specific issue."
Throughout the visit, the residents were afforded the opportunity to see the flight line and the motor pool, which allowed them to witness some of the environment's unique hazards Soldiers are placed in daily and the necessary steps leaders take to help mitigate those hazards, keeping our Soldiers and civilians safe.
"Our soldiers are conscious of the dangers dealing with the helicopters, live fire ranges and the large vehicles," said Bermudez. "So the training they receive from their leaders is working; however, we see a lot of the sports and off duty injuries."
"There are hard charging soldiers out there who will not tell you if they are hurt," said Capt. Quentin McCart, the commander with Troop E, 7th Sqdrn., 17th Cav. Rgt. "As a commander and a leader, I have to watch for the Soldiers who over exert themselves during a physical training test and they may have pulled or strained a muscle. Sometimes you have those soldiers who are involved in off-post sports; you just have to pay attention to them because the Soldier is not an expert and they may believe it is something that will go away on its own."
Hasek said this visit allowed the residents and staff personnel to learn more about their practice setting as they explore potential areas of interest for employment after completing specialty training.
"This visit had a tremendous educational impact for future use and application for the residents," said Dr. Heather O'Hara, the assistant program director with Meharry Medical College. "We are all thankful that the 7-17th CAV took the time to show us a day in the life of its soldiers. We were able to see hands on the hazards the soldiers had to deal with on a daily basis and talk to the doctor who treat them when an incident occurs. We enjoyed ourselves and we look forward to the collaboration again in the future."