Topic: Consumer Reports
For the first time, picaridin & oil of lemon eucalyptus products top the ratings

Yonkers, NY – there is good news for consumers concerned about dousing their skin with potentially harmful repellents in order to arm themselves against insect bites. Consumer Reports tests found the more effective bug repellents were also among the safer choices.
For the first time ever in Consumer Reports tests, the top scorers (Sawyer Fisherman's Formula & Repel Lemon Eucalyptus) outperformed products that contained up to 25 percent deet, a chemical that can cause serious side effects. «Read the rest of this article»
When it pays to buy recipe-ready fresh foods and when it doesn't

Yonkers, NY – Precut fresh fruits, veggies, and meats may help get dinner on the table faster, but the markups on these can be huge.
The June 2015 issue of ShopSmart, from Consumer Reports, uncovered how much more shoppers will pay for 12 ready-to-cook items versus their unprepped counterparts including onions and green beans, which pre-cut, cost 370 and 192 percent more respectively. «Read the rest of this article»

Yonkers, NY – Shrimp has surpassed tuna in popularity, with each American consuming almost 4 pounds of it on average per year.
However, if shrimp isn't raised, caught, and handled properly, this popular seafood item can pose some potential risks to consumers and the environment.
Consumer Reports recently tested 342 samples of frozen shrimp – 284 raw and 58 cooked – and found bacteria that can potentially make a consumer sick and illegal antibiotic residues that raise some cause for concern.
«Read the rest of this article»
A month-to-month breakdown of what to buy when, plus storage tips to make food last

Yonkers, NY – Clipping coupons can be a chore, but there are secrets to slashing grocery bills without using coupons.
The April 2015 issue of ShopSmart, from Consumer Reports, uncovers ways to track supermarket sales cycles and other special discounts for big savings, plus food storage tips so shoppers can stock up on items when they are on sale. «Read the rest of this article»
Walmart Supercenter still among lowest-rated grocers in latest survey; Fresh, high-quality produce & store-made meals a top consideration

Yonkers, NY – In Consumer Reports' new supermarket survey, Wegmans, Publix, and Trader Joe's remain at the top of the Ratings of 68 of stores nationwide.
Also earning high overall satisfaction scores were Fareway Stores, Market Basket (Northeast), Costco, and Raley's.  Once again, America's largest grocer, Walmart Supercenter, landed at the bottom, along with A & P and Waldbaums, two smaller regional chains. «Read the rest of this article»
The winners in appliances, electronics, and cars; Plus, brands to avoid

Yonkers, NY – Each year, the experts at ShopSmart, from Consumer Reports, test thousands of products to help shoppers navigate the crowded marketplace and decide where to spend their dollars.
ShopSmart's April 2015 issue highlights some of the appliances, electronics, and cars from brands that performed well in tests and received high scores in owner-reliability surveys within the past three years. «Read the rest of this article»
What to shop for and what to skip at Lowe's, Home Depot, Sears, and Walmart

Yonkers, NY – Big-box retailers such as Lowe's, Home Depot, Sears, and Walmart carry many of the same home items, but they also offer private-label brands exclusive to their store that vary widely when it comes to price and performance.
ShopSmart's March 2015 issue features findings from its tests of some of these exclusive products and reveals which ones are great buys and those to avoid. «Read the rest of this article»
Risk Guide for 48 Fruits and Vegetables from 14 Countries; Choosing Organic Always the Safest Choice but in Many Cases Conventional Can Be As Low Risk

Yonkers, NY – Fresh produce is an important part of a healthy diet.  A new study by Consumer Reports looks at the risks of pesticide residues for 48 fruits and vegetables from around the globe to come up with guidelines to help consumers reduce their exposure to these toxic chemicals.
An accompanying 40-page report, "Pesticide Use in Produce," from Consumer Reports' Food Safety and Sustainability Center provides a closer look at the consequences of pesticide use for those who produce food, wildlife, and the environment. «Read the rest of this article»
Used car standouts from $10,000 or less up to $25,000; Plus, the Worst of the Worst Used Cars

Yonkers, NY – Consumer Reports has long advocated buying used as a way for consumers to get the biggest bang for their buck – but picking out a good used car from a sea of bad ones has never been easy.
Consumer Reports has compiled a handy list of reliable, affordable, and safe used cars for model years 2005 through 2014 to help consumers find the best small car, sedan, or SUV. «Read the rest of this article»
Not all companies explicitly prohibit password sharing outside the household

Yonkers, NY – Streaming media services are quite popular: 51 percent of American households say they subscribe to Amazon Prime Instant Video, HBO Go, Hulu Plus, Netflix, and/or WatchESPN, according to a December 2014 survey by the Consumer Reports National Research Center.
However, the reach of streaming video services extends beyond that, as 46 percent of account holders admitted to sharing their log-in credentials with someone outside their home.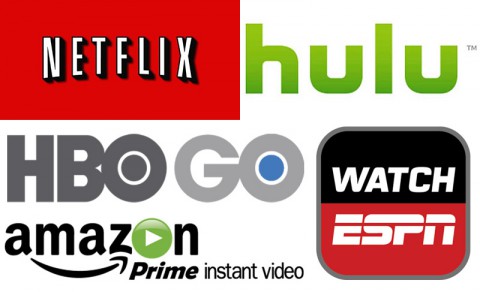 «Read the rest of this article»