Topic: Internal Revenue Service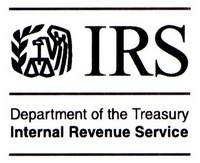 Washington, D.C. – Ah, summertime! Warm days, rest and recreation and…tax scams. Thieves don't stop victimizing unsuspecting taxpayers with their scams after April 15th. Identity theft, phone and phishing scams happen year-round.
Those three top the IRS's 'Dirty Dozen' list of tax scams this year. Here's some important information you should know about these common tax scams.
«Read the rest of this article»
Washington, D.C. – Many parents pay for childcare or day camps in the summer while they work.
If this applies to you, your costs may qualify for a federal tax credit that can lower your taxes.
Here are 10 facts that you should know about the Child and Dependent Care Credit.
«Read the rest of this article»
10 Provisions to be Highlighted on IRS.gov, in Publication 1
Washington, D.C. ― The Internal Revenue Service has announced the adoption of a "Taxpayer Bill of Rights" that will become a cornerstone document to provide the nation's taxpayers with a better understanding of their rights.
The Taxpayer Bill of Rights takes the multiple existing rights embedded in the tax code and groups them into 10 broad categories, making them more visible and easier for taxpayers to find on IRS.gov.
«Read the rest of this article»
Washington, D.C. – Some natural disasters are more common in the summer. But major events like hurricanes, tornadoes and fires can strike any time.
It's a good idea to plan for what to do in case of a disaster.
You can help make your recovery easier by keeping your tax and financial records safe.
«Read the rest of this article»
Washington, D.C. – Many students take a job in the summer after school lets out. If it's your first job it gives you a chance to learn about the working world.
That includes taxes we pay to support the place where we live, our state and our nation.
Here are eight things that students who take a summer job should know about taxes.
«Read the rest of this article»
Nashville, Tn - The IRS has a few important reminders as the May 15 filing deadline for many tax-exempt organizations fast approaches.
Make sure you file Form 990 if you are required to file. Filing the form is very important for many groups who are at risk of losing their tax exemption.
Do not include Social Security numbers on Form 990 when you file the form. The IRS also cautions not to include personally identifiable information. Including unnecessary SSNs or other unrequested personal information could lead to identity theft.
«Read the rest of this article»
Clarksville, TN – Qualified nonprofit charitable or civic organizations in Clarksville have an opportunity to seek the City's financial support on a limited basis. Applications for these funds are due by noon on Thursday, April 10th, 2014. «Read the rest of this article»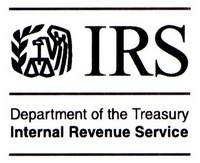 Washington, D.C. – The Treasury Inspector General for Taxpayer Administration (TIGTA) today issued a warning to taxpayers to beware of phone calls from individuals claiming to represent the Internal Revenue Service (IRS) in an effort to defraud them.
"This is the largest scam of its kind that we have ever seen," said J. Russell George, the Treasury Inspector General for Tax Administration. George noted that TIGTA has received reports of over 20,000 contacts and has become aware of thousands of victims who have collectively paid over $1 million as a result of the scam, in which individuals make unsolicited calls to taxpayers fraudulently claiming to be IRS officials. «Read the rest of this article»
Nashville, TN – Refunds totaling more than $12.8 million may be waiting for about 16,300 Tennesseans who did not file a federal income tax return for 2010, the Internal Revenue Service announced today. However, to collect the money, a return for 2010 must be filed with the IRS no later than April 15th, 2014.
Nationwide, almost $760 million may be waiting for an estimated 918,600 taxpayers who did not file a tax return for 2010.
For 2010 returns, the window closes on April 15th, 2014. The law requires that the return be properly addressed, mailed and postmarked by that date. «Read the rest of this article»
FBI Works Cooperatively with Federal Partners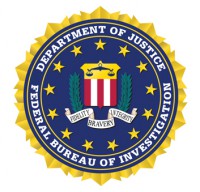 Washington, DC – A Georgia woman was recently sentenced to 27 years in prison for stealing the identities of nursing home patients and using their information to apply online for about half a million dollars in fraudulent tax refunds from the Internal Revenue Service (IRS).
Criminals who use stolen personally identifiable information to line their own pockets perpetrate a wide variety of fraudulent financial schemes, like hacking into online accounts, submitting phony insurance claims, and applying for loans and credit cards. Increasingly, though, tax refund fraud using stolen identities is fast becoming a favorite money-making endeavor of the criminal element.
«Read the rest of this article»