I was ten when I first picked up a needle and thread; 10 and 1/4 when my first teacher clarified the difference between cutting and stitching lines on a pattern, helped me thread a vintage portable sewing machine, helped me make those first forays in the realms of sewing and design.
Forty-seven years later I am still at it, but as a grandma with a mission. That mission has become costuming.
My family, first and foremost, are die-hard sci-fi buffs who regularly attend sci-fi "cons" (conventions) such as Mid South Con in Memphis every spring. Rochelle (top right) and Brandi (below left) haven't missed a convention – with costumes – in years.
I'd done costumes and clothing for years — even did a man's suit once. Beaded a bridal gown and created a head piece and veil. I made my own wedding gown and those of my attendants, Christening dresses from antique linen and lace, and most of the gowns for my daughter's wedding too. I made a life-sized Hobby Holly rag doll and a matching outfit for my daughter when she was four.
But when my family discovered sci-fi and fantasy, my first quick, down and dirty job was a fast stitching of a floor-length hooded cape, soon to be followed by assorted medieval gowns, more capes, and all the costumes for my daughter's Renaissance-style 15th wedding anniversary. But the grandchildren are ever more creative, and this year's projects tops the list of challenges in my life.
Have you ever made a Care Bear costume for a 5'10" granddaughter? Or a petite Mermaid dress with a long wiggly tail? «Read the rest of this article»
Pardon me, but my age is showing.
I mentioned to a friend that I was going to write on the passing of Robert Goulet.
Robert who? I hung my head. Heavens, but I must be getting old.
I was quickly browsing CNN when I saw a picture of those bright blue eyes, and immediately heard the lyrics of If Ever I Would Leave You dancing through my mind; I was wisked back to Camelot and Goulet as the handsome Lancelot in a tryst with Guinevere. Time travel. 1960. I was ten. Goulet played Lancelot on Broadway opposite Julie Andrews as his queen and legendary Richard Burton as the fabled King Arthur, way back when. Forty plus years ago. Such roles continued beyond Broadway, in those days of summer tent theaters. Goulet later stepped into the role of Arthur (above left) in numerous revivals.
«Read the rest of this article»

There is no doubt that Iran poses a threat to stability in the Gulf, to US allies in the region, and to our efforts in Iraq. But all of this was perfectly predictable: after all, we knocked out Iran's greatest enemy, Saddam Hussein, and left them the largest force in the region. And now they are, by every indication, seeking to acquire nuclear weapons.
But the right response now is to engage Iran diplomatically. Use sanctions against their terrorist elements as a way of underscoring our purpose, but talk, and talk without pre-conditions to explore their interests, understand their motives, and seek some common interests.
Right now the angry rhetoric and saber-rattling is a boon to the most hard-line, anti-American elements in their government. It strengthens their grip, intimidates moderates, and confuses our allies around the world, who want to see Iran's hegemonic aspirations contained without the use of force. «Read the rest of this article»
After a long summer of consideration I have made the decision to enter the race in Tennessee as a candidate for the US Senate. — Chris Lugo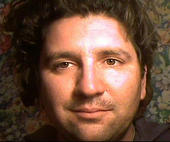 Chris Lugo has decided to toss his hat into the ring of contenders for a Tennessee seat in the U.S. Senate, working from a progressive, independent and green platform that first and foremost is an anti-war stance that advocates an end to the Iraq War and refocusing of energy and tax dollars on domestic issues including public safety, transportation infrastructure, and alternative energy.
"I plan to work to represent a progressive voice in Tennessee in the 2008 elections. As the former 2006 Green Party of Tennessee candidate for US Senate, I plan to build on my experience and knowledge for the 2008 elections. My work as a peace activist working with statewide coalitions to end the war in Iraq for the past five years will be helpful in getting out the antiwar message which is at the core of my campaign. I hope you will consider supporting my effort to be that voice in Tennessee.

"I am the only candidate running for Senate in Tennessee who stands for the progressive ideals that have made this country great. I am truly interested in the needs of the poor, the elderly, women and children, working people, immigrants, gays and lesbians, and the environment. I am the only candidate who stands for peace. I have a long history of service to my community and working for a better Tennessee."
Lugo reminded voters that the Iraq War has passed the four year mark with thousands of Americans killed and an estimated 700,000 to 1.2 million Iraqis killed. Millions more have become refugees. «Read the rest of this article»
We make sense of our lives by telling ourselves stories. The stories explain our role in life and coach our behavior and expectations. They give coherence and meaning to the events that engulf our lives. Stories have great power, because if we truly believe them, they can shape our future.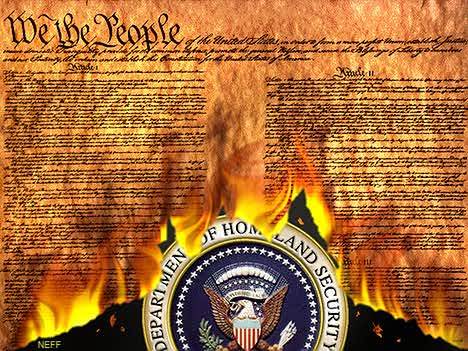 Political leaders are well aware of the power of stories. They manipulate people by trying to control the story, to force the narrative into the channel they desire. Through modern techniques of psychological manipulation and mind control they have become very good at managing the populace. That has never been more true than today, when the American people seem to have turned over their fate to the Bush regime in Washington.
What is the story used by Bush and his minions to lull the people into mindless obedience? It is the strong daddy protector. In this story, we are innocent, helpless children who are threatened by an evil being that want to destroy us. But the strong daddy protector will not allow this to happen. Where the evil being is all darkness and malevolence, the strong daddy protector is all light and good. «Read the rest of this article»

With the release of information that three students in three Clarksville-Montgomery Schools have contracted MRSA, a "superbug" staph infection resistant to traditional antibiotics, one might ask why the school system has chosen not to disinfect city schools, or at least the ones attended by the students involved?
On Friday it was reported that three students in three CMCSS schools — Northeast Middle, Cumberland Elementary and New providence Elementary — in three distinct sections of the community had developed MRSA infections. It has not been disclosed where or how the individual students contracted MRSA in such geographically separate districts and because of the link to hygiene the source could be "anywhere," officials indicated.
MRSA [Methicillin-Resistant Staphylococcus Aureus] is a type of bacteria that is resistant to certain antibiotics including methicillin, oxacillin, penicillin and amoxicillin, which can make it difficult to treat. Its symptoms include red pimple-like pustules that may ooze pus. MRSA can only be verified through laboratory tests; keeping the infection site clean and covered until the infected area heals, and vigilance in personal and environmental hygiene is essential in preventing further spread of MRSA. «Read the rest of this article»

Having a period of time for a daily devotional is a personal goal that I achieve most days. This is a period that I carefully and thoughtfully keep as sacred. It is a mean of spiritual renewal for me.
As I recommend spiritual discipline, several questions arise.
First: What does it mean to "have devotions?" Then, what are the components of this discipline? Lastly, what is the value of this exercise on regulated activity? There are benefits to be derived from this self-enforced practice.
I describe here the basic seven-step pattern I use in devotion. These seven steps enable me to be strengthened spiritually. «Read the rest of this article»
Over 200 people turned out for the first of two evenings of Haunting History at Dunbar Cave Friday. This annual event includes a modified nighttime cave tour with young actors from the Roxy Regional Theater performing informational skits inside cave chambers on the the history and ecology of the caves.
Tiki torches lit the path along the lake leading up the caves, where ironically it was warmer in the static temperature of the caves than it was outdoors. Guests could take away the chill of cool 50 degree air with a warm cup of apple cider or chocolate.
Among the skits inside were a presentation by Ally Campbell, Aaron Juvera, Della Coleman and Elizabeth Coleman (above left), who answered haunting questions about cave art. «Read the rest of this article»
Ward 10 City Councilman Bill Summer, the council's liaison to the Clarkville-Montgomery County School System (CMCSS), tonight confirmed three cases of MRSA in three of Clarksville-Montgomery County Schools: Cumberland Heights Elementary, New Providence and Northeast Middle.
Because of the seriousness of this type of antibiotic-resistant infection, Summers tonight posted a detailed letter on the issue and the school/community response on the CMCSS Parent Information Network [PIN], which circulates that information to the parents of every child in the school system.
MRSA [Methicillin-resistant Staphylococcus Aureus] is a type of bacteria that is resistant to certain antibiotics including methicillin, oxacillin, penicillin and amoxicillin.
Although three cases have been reported locally, there have been no deaths here.
"I send this as info for those that may hear things through the grapevine or rumor. There have NOT been any deaths here. The following letter went home to students parents today. I am providing it to you for info. The school system has contacted me to confirm a third case (the following letter from CMCSS mentioned only the two they knew about at the time it was written)." — Councilman Bill Summers
«Read the rest of this article»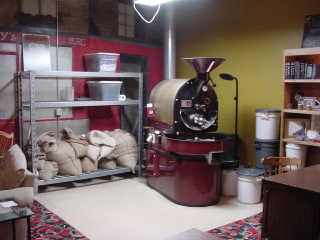 Did you know that coffee beans have to be roasted before they are ground or brewed? Most people are not aware of this.
Many of our ancestors were master coffee roasters, but this art was almost lost when machines began to be commonly used to roast the beans before they got to market. Because there was no method to keep the beans fresh, early American homemakers and trail hands purchased raw coffee beans from the mercantile in town, and then took them home or back to camp where they roasted them in an iron skillet on the stove or over an open fire. This method took great skill to determine the degree of roast and bring out the best flavor in every cup. «Read the rest of this article»