Attorney Tim Barnes readies his campaign for Senate District 22 Seat.
"I think loyalty, honesty and integrity are still important in politics today."
— Attorney Tim Barnes
With those words, Clarksville attorney Tim Barnes is gearing up for a run for Senator Rosalind Kurita's District 22 seat. The August primary will likely see a lively campaign season. District 22 includes Montgomery, Houston and Cheatham counties. This covers Clarksville, Erin and Ashland City.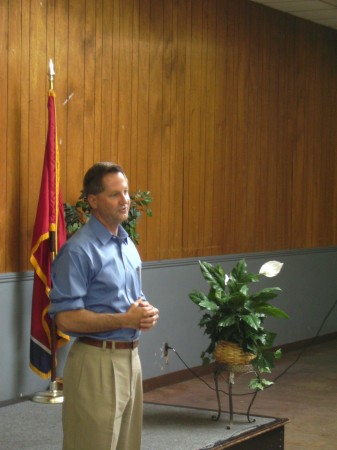 Barnes says that he "thinks honesty, loyalty and integrity are still important in politics today." The role of the people's representative should responding to and advocating those issues and concerns in which your constituents have expressed interest.
"Public service should be about serving the public, not about promoting your own self-interests."
Barnes intends to hold to that principle when he is elected.
Recently, the APSU College Democrats President Adam Haynes announced the organization membership's "overwhelming" support for Tim Barnes for State Senate. "There comes a time that when you have to choose who you want standing beside you and we stand beside Tim Barnes."
As Barnes gears up his campaign, the district's voters should expect to see him making his candidacy known in all areas. He believes there is a real desire for change in District 22. For more info contact him at either 931.648.9400 or go to <www.myspace.com/timbarnes4senate>.